It appears "Duffle Bag Boy" has struck again, and it was with one of his favorites, Rutgers, according to the Action Network. The anonymous gambler earned his nickname by carrying around a duffle bag full of cash to make bets and collect winnings.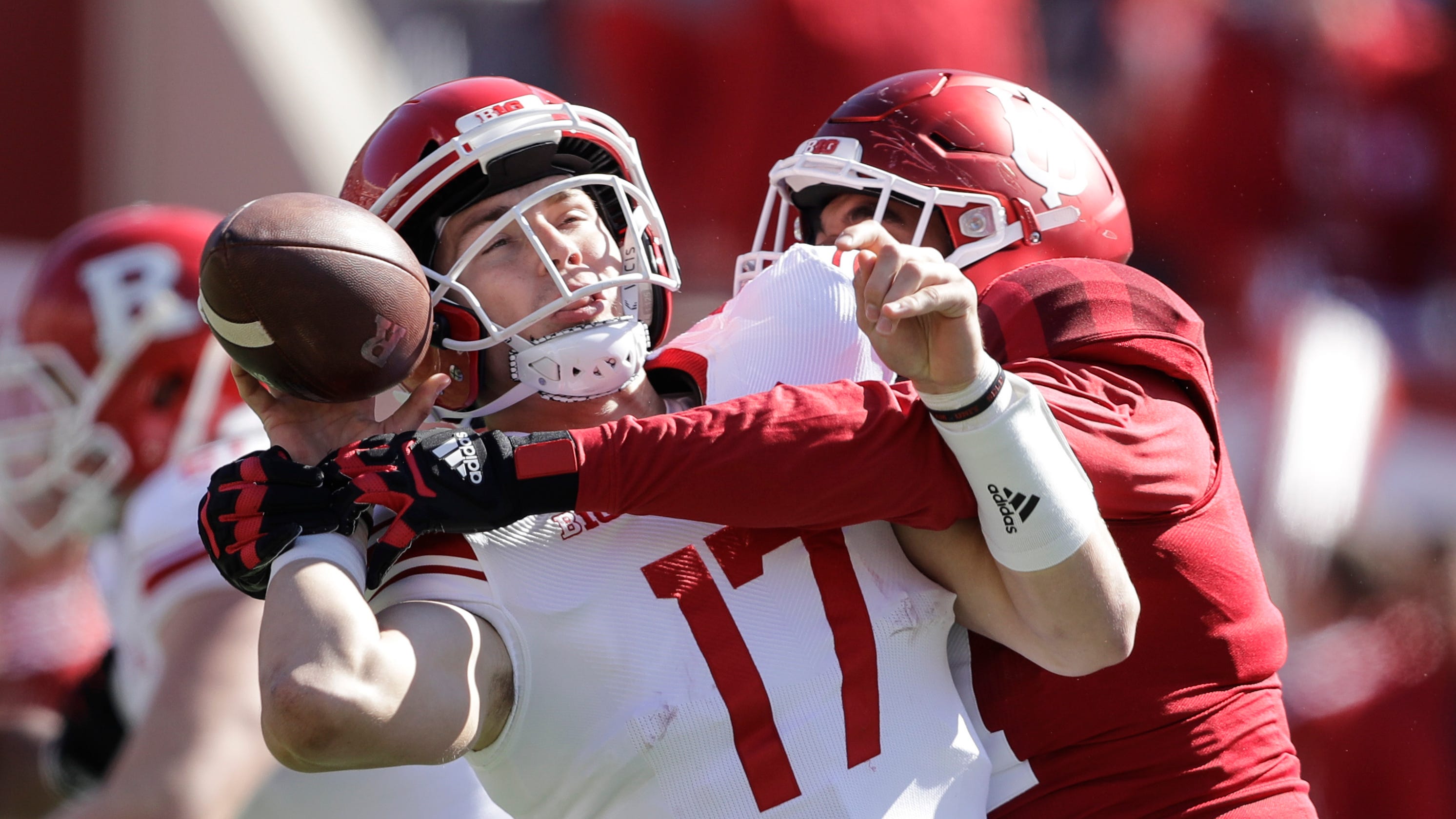 Since he's from New Jersey, Duffle Bag Boy can't bet on Rutgers there, so he flew out to Las Vegas to make his wagers. He went to Circa and reportedly bet $120,000 on Indiana to cover against Rutgers, laying 27.5 and 28 points. He then went to a CG Technology sportsbook and put $55,000 on Indiana.
The Hoosiers easily covered, winning 35-0. Duffle Bag Boy pocketed a profit of $150,000.
Duffle Bag Boy Loves Rutgers' Opponents
Last year, Duffle Bag Boy placed six bets against Rutgers, and won five of them. Sportsbook operators estimated he collected around $1 million. South Point sportsbook supervisor, Tim Fitzgerald, told Golf Digest that it was an amazing run.
"He's bet against Rutgers steadily over the past two years, and cleaned up," Fitzgerald said.
This year he's only been seen making the bet this past weekend, but that may change. The Scarlet Knights opened as 29.5-point underdogs at home to Minnesota this Saturday.
Duffle Bag Boy wasn't the only one to profit on Indiana. William Hill reported that 95 percent of the money was on the Hoosiers.
Clemson has Rare Cover as Big Home Favorite
Going into Saturday's game against Florida State, Clemson coach Dabo Swinney was 1-7 against the spread when at home, and favored between 21.5 and 28 points.
The Tigers were laying 26 to the Seminoles at Death Valley, but got their second victory ATS in that situation, winning 45-14. Clemson actually had the number covered at halftime when they took at 28-0 lead after two quarters.
South Carolina Big Moneyline Cash
At one point, South Carolina was getting 12/1 on the moneyline for the game against Georgia. The Gamecocks were also 21-point underdogs.
The seesaw game was decided in the second overtime when Georgia's kicker, Rodrigo Blakenship, missed a 42-yard field goal to force a third overtime. He had been perfect on the year up until that point.
While his players said the win was for South Carolina coach Will Muschamp, the former Georgia player credited everyone but himself.
"I'm really happy for our players," Muschamp said. "I'm happy for our staff that works its (butt) off, I'm happy for our fan base so they can enjoy the week. And that's really what it's all about. It's never about me."
Georgia Can Bounce Back
The upset, and subsequent slide down the AP Top-25 College Football Poll, doesn't mean Georgia is out of the College Football Playoffs. In fact, history is on their side.
There have been four teams that have been ranked No. 3 or better that have lost to unranked teams at home. Three of them still went to the playoffs.
Oklahoma lost to Iowa State in 2017 as the No. 3 team and still made the four-team playoff. So did No. 3 Clemson in 2016 when it lost at home to Pitt. Oregon was No. 2 in 2014, and lost to Arizona, but still made the playoffs.
The only team that hasn't made the postseason after a similar loss was No. 3 Auburn in 2014. They lost to Texas A&M.
Georgia coach Kirby Smart told reporters after the defeat that his team wasn't giving up.
Our kids are resilient," Smart said. "Our kids will continue to fight. We've got to look ourselves in the mirror as coaches, as staff and do a better job. We've got to help our kids out. I just told everyone in the locker room, you can't hang your head. They've got to go get better. We've got to help them get better. The leaders in that room will do that."