The NASCAR season has 10 races remaining, and for some drivers the Camping World 400 is time to try and move up the standings to get into the playoffs. Only 16 drivers make the postseason, which begins September 15 at the SouthPoint 400 at Las Vegas Motor Speedway.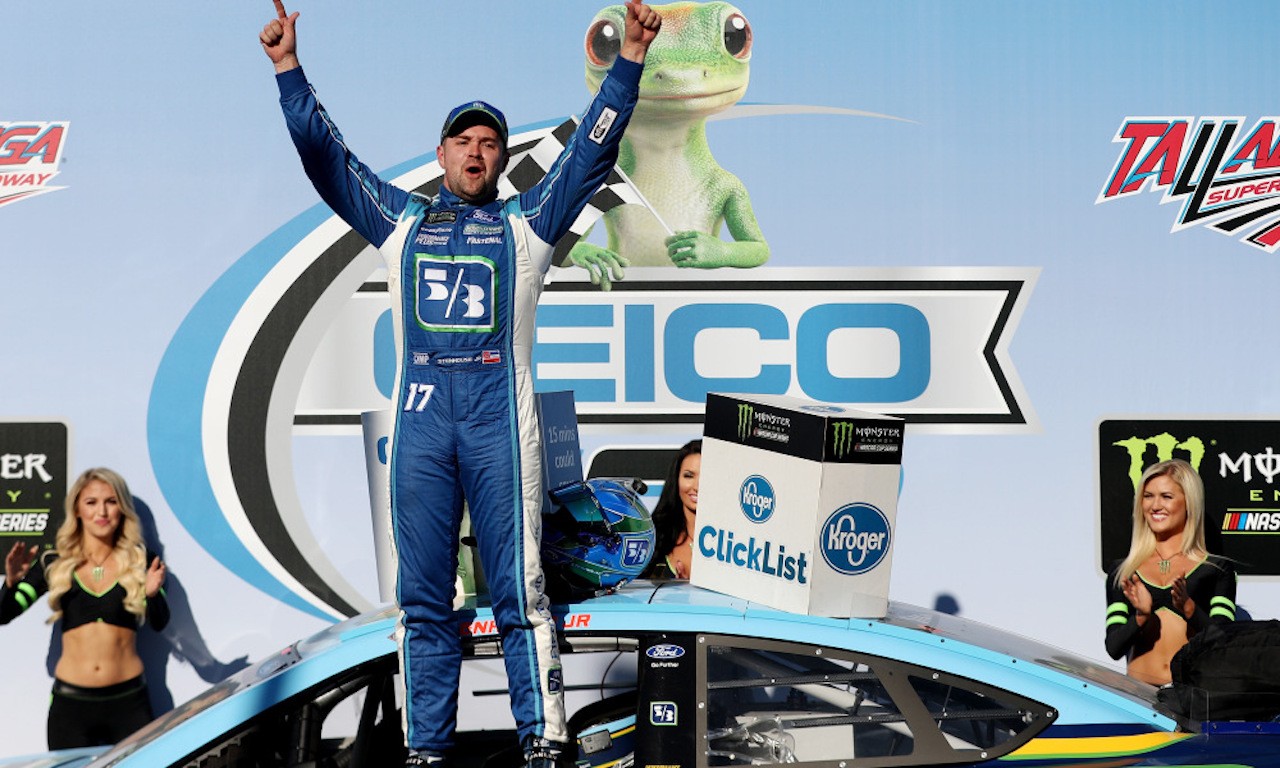 For teammates Ryan Newman and Ricky Stenhouse Jr., they are going to need strong performances if they want to see the playoffs. Newhouse is at No. 16, but only a point separates him from Jimmie Johnson. Stenhouse is currently at No. 20.
NBC NASCAR analyst A.J. Allmendinger said he expects both to be still racing in September, and that this week might be a big one for both of the Ford drivers.
"I wouldn't bet on that, Ryan Newman is one point to the good, they've really struggled," Allmendinger said. "But if you look at his teammate, Ricky Stenhouse Jr., that's been on one of his strongest race tracks, mile-and-a-halfs."
The two are well behind favorite Kyle Busch to win on Sunday. Busch is 3/1, while Kevin Harvick is next at 9/2. Stenhouse is at 100/1, and Newman is at 300/1.
Larson Moving Up
One driver that has given himself a bit of a cushion is Kyle Larson. The Chevrolet driver, who is at 10/1, had struggled early in the season. He had just two top-10 finishes through the first 10 Cup races.
"I feel like we have had pretty good speed in our cars kind of all year but we haven't done the best job of executing some weekends," Larson said. "Then we just had a string of just bad luck for about a month and half it seemed like and that kind of set us back."
Then he got to Dover and finished third, following it up the next week at Kansas with an eighth-place finish.
By placing 10th last weekend at Sonoma, Larson got himself on the right side of the Cup Standings at 15th. He knows, however, there are still 10 races remaining.
"We are still really close to the cutoff so we've got to be safe with our races and I thought we did a really good job at Sonoma maximizing points throughout the day," Larson said. "We just have to keep that going with some good runs and not make any mistakes."
Johnson on Outside
One driver that wants to get inside the top 16 is Johnson. He is currently at No. 17, but being only a point behind Newhouse isn't overly concerning to the 43-year-old. He has odds of 30/1.
The Chevrolet driver has never won at Chicagoland, but does have a strong performance there. Johnson has finished second there three different years, and also has eight other top 10s.
"Our 1.5 (mile) track performances have really improved over the last few races, and I am excited for this weekend," Johnson said. "Chicago is a race that we have shown so much strength in the past and just never have been able to finish the job. It's been so frustrating to have led so many laps, and just been so close and not taken the checkers."