New Orleans Saints quarterback Drew Brees recovered from thumb surgery, and according to an official injury update, he will suit up to play against the Arizona Cardinals this Sunday.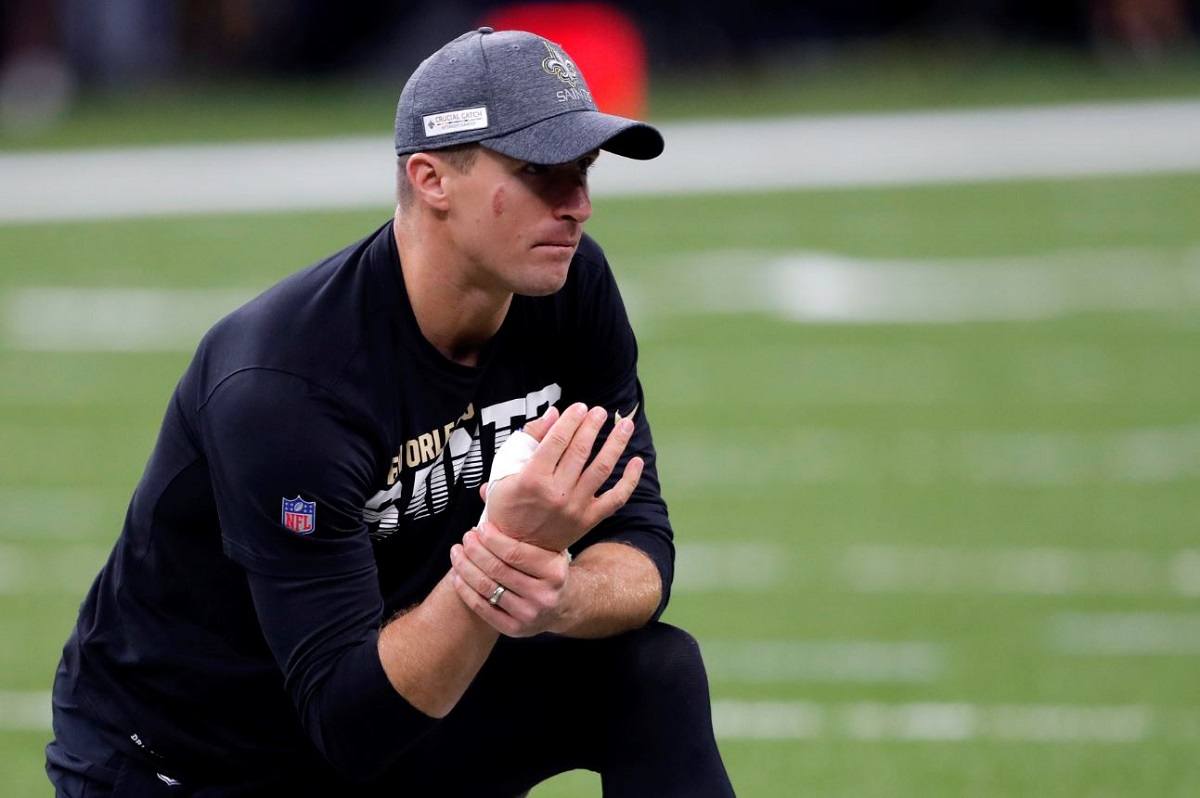 On Wednesday, head coach Sean Payton said his starting quarterback will be a game-time decision. On Friday, Drees was listed as "questionable" on the official injury report. However, on Saturday morning word dropped that Brees would start on Sunday.
At the start of the week, Brees claimed his thumb injury is pain free and he was ready to practice. Payton always said that if Brees is healthy, then he would re-insert his Hall of Fame QB into the lineup.
"We kind of go by the medical reports and the trainers, and if he's 100 percent ready to play, then he's back in the lineup," said Payton.
Brees initially suffered a thumb injury in a Week 2 loss against the LA Rams. He underwent surgery to repair torn ligaments in his throwing hand. In 1.5 games this season, Brees completed 35 passes for 408 yards and a touchdown.
"It's not fully healed I think until three months," admitted Brees. "But that internal brace obviously provides some stability and support, as does the splint."
There was some chatter among talking heads about keeping Teddy Bridgewater in the starting role with a scheduled bye week next weekend. By not playing this week, Brees would have two additional weeks to heal up completely. It would also give the Saints a chance to ride their hot backup quarterback. After all, they even had the Pope accidentally bless them on Twitter during Bridgewater's undefeated run.
Bridgewater went 5-0 as a starter, including 5-0 against the spread, as he guided the Saints to a 6-1 overall record. Bridgewater threw nine touchdowns and only two interceptions in relief of Brees.
Thumb Injury, Nerf Rehab
While recovering from thumb surgery, Brees used some of his children's toy footballs to gauge his strength. He started tossing soft and squeezable Nerf footballs and smaller footballs.
"That was probably the hardest part," said Brees. "Just getting it to where I could grip the ball again and grip it with authority. You know, grip it with strength, and then be able to guide the ball and maneuver the ball out of my hand."
Brees finally graduated to an NFL pigskin two weeks ago. Once he could throw a regulation football without any pain, he knew he was ready to return to the field.
"I gotta get into practice and get some live reps. I need some competition," explained Brees.
Drew Brees gives a full tutorial on gripping the ball while dealing with a thumb injury. @FOX8NOLA pic.twitter.com/g7NJ3psA06

— Garland Gillen (@garlandgillen) October 23, 2019
Doctors cleared Brees to practice on Monday. He participated this week on a limited basis. Payton and Brees developed a unique bond and level of trust that is rare in football, let alone professional sports. If Brees says he can go, then Payton won't blink twice by starting him.
"Look, if he's ready to play, he's ready to play," said Payton. "This game's an important game, just as the first game after the bye is important. So, our approach will be just that."
When NFL injury reports were released on Friday, the Saints had listed both Drew Brees and RB Alvin Kamara as questionable. The Saints did not list a starter at first, but then named Brees the starter on Saturday.
With the latest thumb injury update and news that Drew Brees will play, the Saints are currently a 10.5-point favorite over the Arizona Cardinals (3-3-1) on Sunday at the Superdome in New Orleans. The Saints are currently 5/1 odds to win the Super Bowl, which is the highest NFC team on the future board according to William Hill.