Democrats expressed shock to see DraftKings post a US map on Twitter awash in a sea of red, but that portrayal doesn't quite represent what some may think.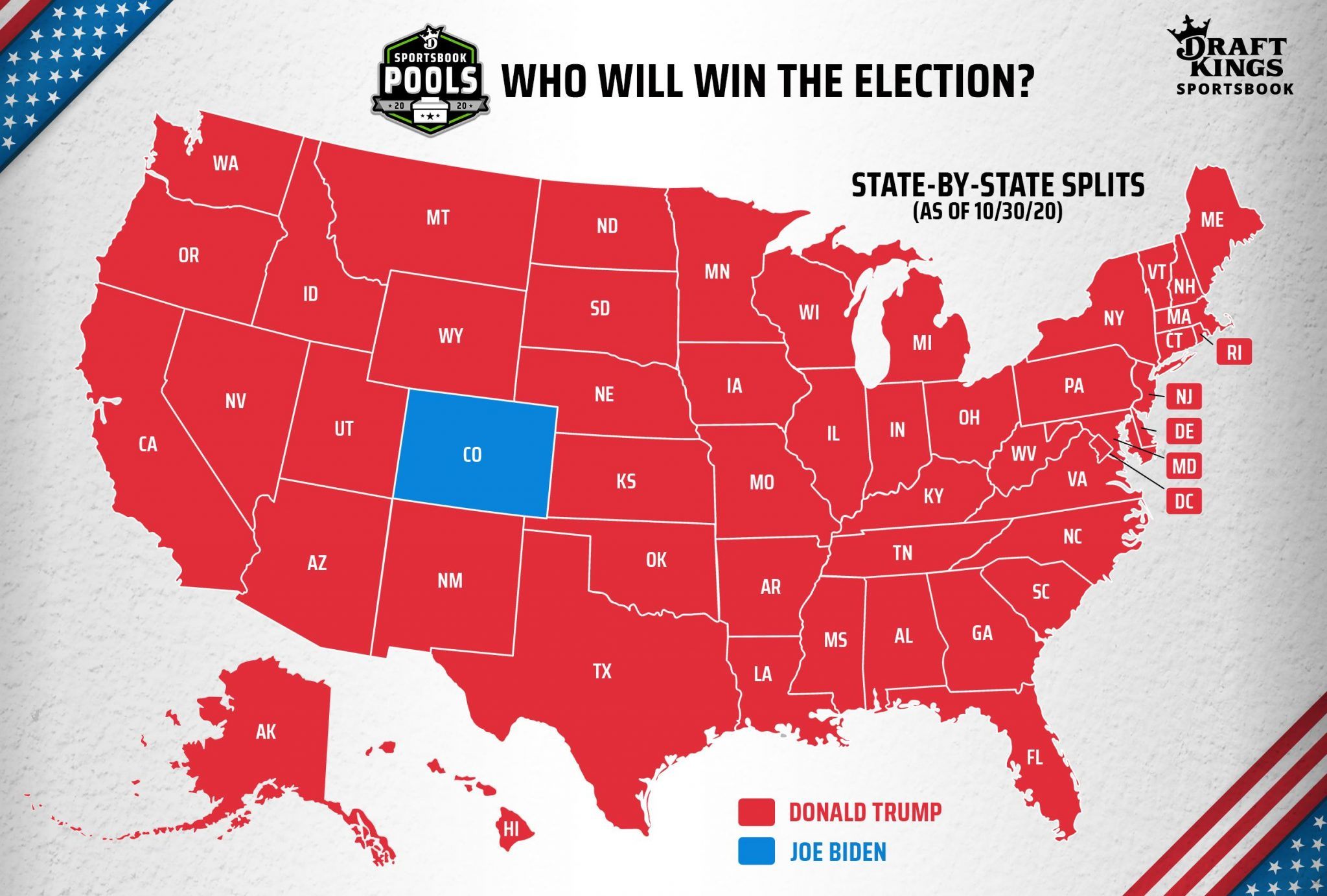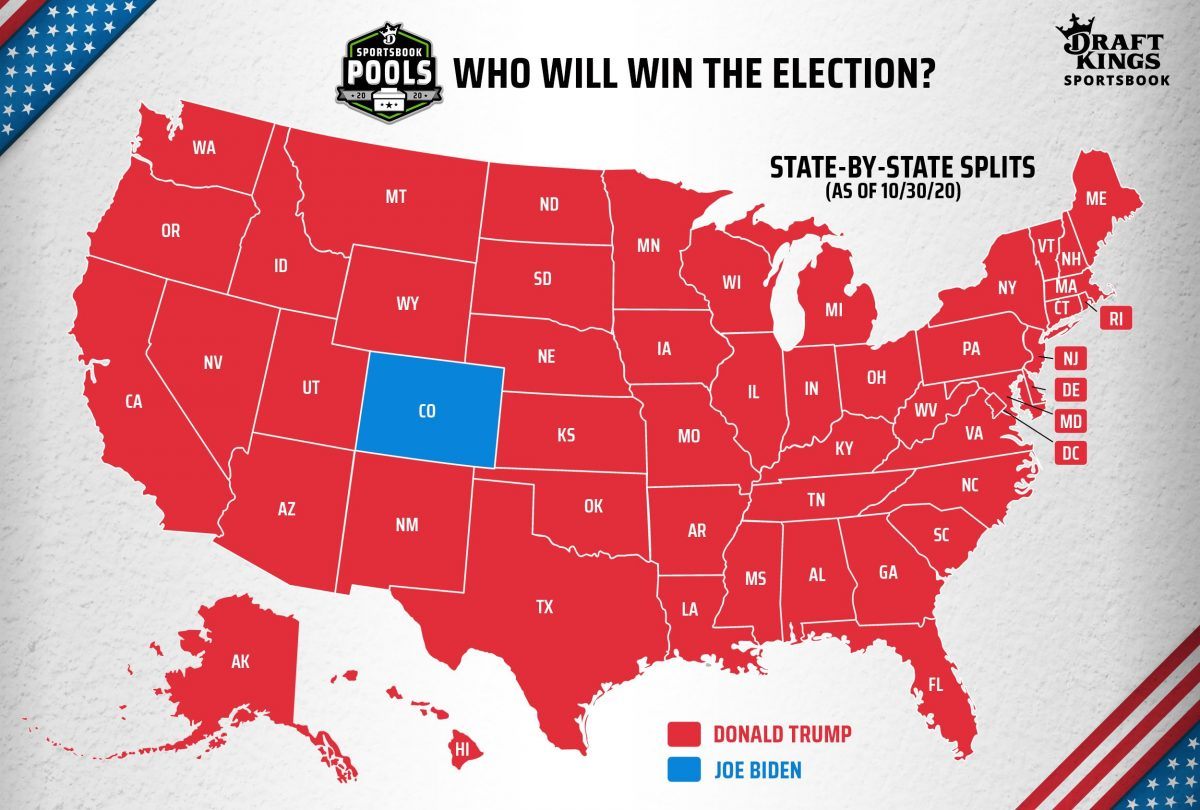 The DSF and sportsbook operator is offering a free-play contest for its users to predict the 2020 presidential election results, handing out $100,000 in prizes to participants who correctly guess whether Joe Biden or Donald Trump wins the election, and which key battleground states they capture on the path to victory.
US Map Has Democrats Seeing Red
DraftKings tweeted a shocking map on Monday that showed every state but Colorado going red, but that hardly represents likely Electoral College results. Instead, DraftKings noted that its users in every state but Colorado predict that Trump will win re-election.
Twitter users opined that Republicans were more likely to bet on sports or DFS, although a Pew Research Center report in 2014 found that Republicans were about twice as likely as Democrats to oppose gambling. The more likely explanation could be users going against the grain – since Biden is the odds-on favorite to win the presidency, participants in this contest stand a better chance of winning money by picking the long shots, such as Trump winning re-election or Biden winning the state of Iowa.
Trump Sees Gains in Re-Election Chances (According to Bettors)
Still, it's curious to view the sea-of-red map in light of bookmakers cutting Trump's election odds. OddsChecker noted on Monday that Biden's chance of winning the presidency dropped from 65.2% to 61.9%. That makes Trump's odds of winning nearly 40%, or twice as good as oddsmakers gave him the day before the 2016 presidential election.
OddsChecker also noted that about 70% of the money wagered on the presidential election in the past day had gone toward Trump. As with the DraftKings map, that could also be a bit misleading as bettors may be taking advantage of receiving odds rather than having to lay odds on Biden.
OddsChecker's marketing director, Sam Eaton, implied as much when he said that  "a lot of part-time gamblers will opt to wager on the election today, and naturally given the bigger returns on Trump, they will likely side with the current president."