DraftKings will have an easier time offering sports betting and online casino products in a variety of states following the announcement of a multiyear deal with Caesars Entertainment.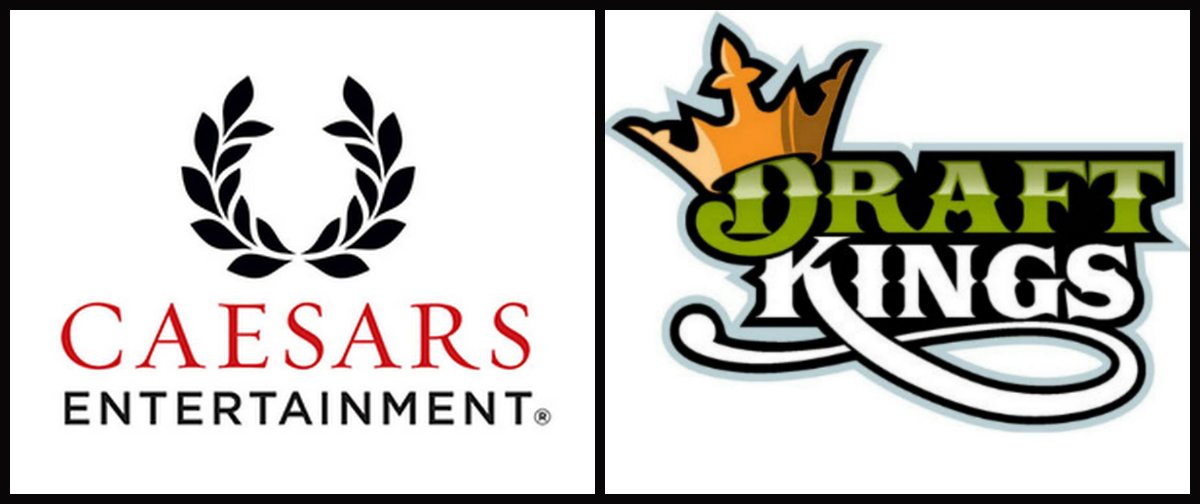 The agreement, which was made official on Monday, will give Caesars equity in DraftKings. In exchange, the DFS and sportsbook operator will become an official online partner for Caesars in states where the global gaming giant operates casinos.
Deal Gives DraftKings a Brick-and-Mortar Partner
The deal will make it easier for DraftKings to offer sports betting and other online gambling games across America, as Caesars currently operates casinos in 13 states. The company will still need to qualify for licenses in those states, but having a land-based partner is a requirement to operate an online sportsbook in many jurisdictions.
"Partnering with such a world class gaming organization will expedite our national roll-out process and give us the opportunity to work alongside one of the largest and most established industry leaders in the world," DraftKings CEO Jason Robins said in a statement.
Caesars Keeping Its Online Brand
The deal is not an exclusive one, however, which could limit the scope of the partnership. Caesars will still be allowed to offer its own branded online sports betting and casino products in any state it wishes to do so.
That will cause problems in a state like Pennsylvania, where each operator can only offer one online skin. According to Gambling Compliance, Caesars plans to use their own branded platform for internet operations in the state.
Still, there will be many opportunities for DraftKings to use this partnership to move into various markets across the country. In particular, there is the chance that this move could get the company into Nevada, where Caesars operates several casinos in Las Vegas.
While Caesars officials haven't specifically addressed where the DraftKings brand will be utilized, they have more broadly said that they will help out their new partners however they can.
"We are committed to supporting DraftKings' bid to offer their online sports betting platform in all jurisdictions where they desire a license and where the law allows it," a Caesars spokesperson told ESPN.
Caesars Could Profit From Equity Stake
While the amount of equity gained by Caesars hasn't been made public, having an ownership stake in another successful gaming brand could prove lucrative for the company. DraftKings is one of the two big players in the daily fantasy sports industry, and has already become one of the biggest players in the New Jersey sports betting market. If that success can be replicated in other markets, both firms could benefit greatly from the partnership.
DraftKings will promote Caesars as its official casino resort partner in states in which the two companies work together. The deal also gives Caesars a cut of DraftKings' gambling revenues in states where the firms work as active partners.
Currently, Caesars operates 38 casino properties in 13 states across the USA.