The rumors of Bernhard Langer's demise have been repudiated by the seemingly ageless golfer. A month away from his 62nd birthday, Langer again dominated the Senior Open Championship, winning for the fourth time. He also won in 2010, 2014, and 2017.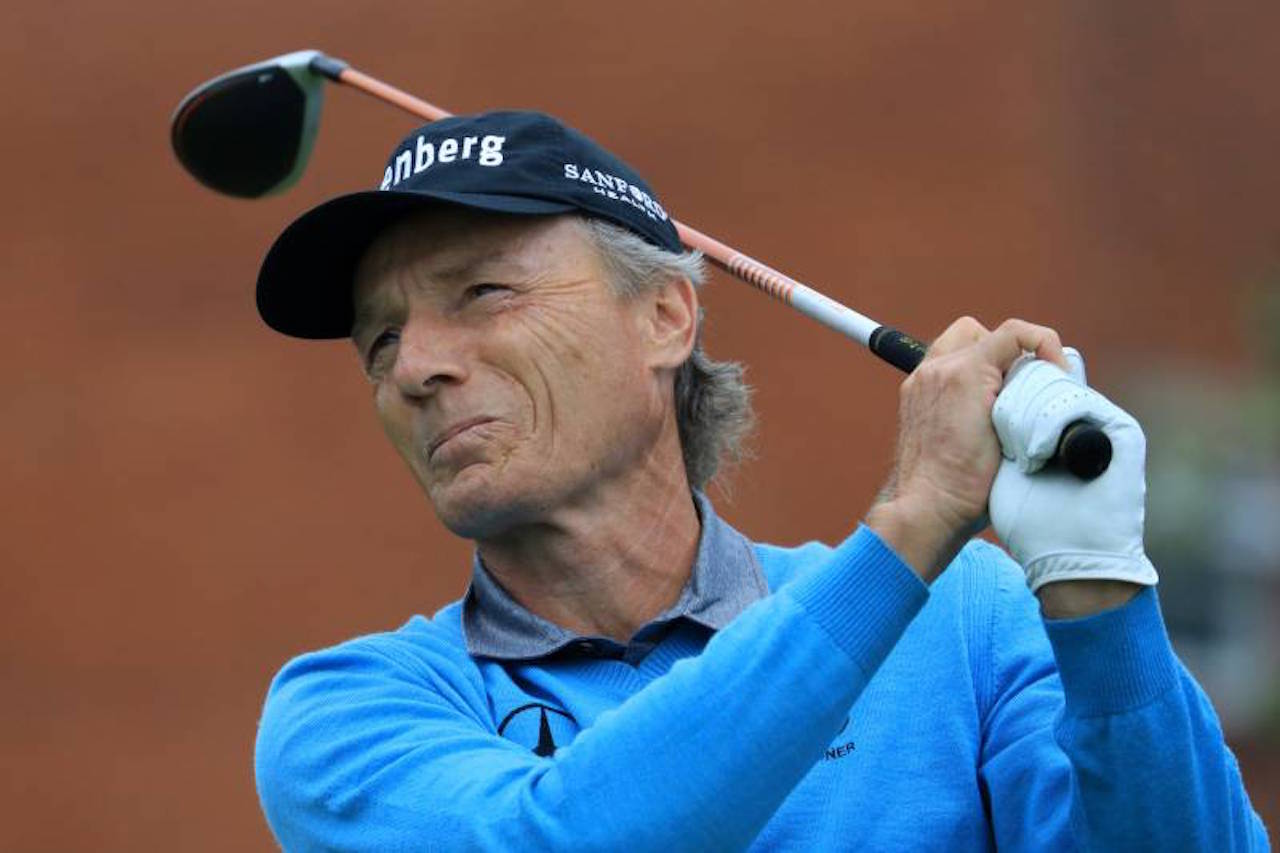 Langer was never able to capture an Open Championship, but he is certainly making up for it with this event. In 12 appearances, Langer has been out of the top 10 just once, and that was a 12th place finish in 2011. He has finished in the top two spots seven times.
Langer also added to his record of most senior majors won. Sunday's Open was his 11th. He was 9/1 to win, behind favorite Jerry Kelly (7/1), and Retief Goosen (8/1).
"There's nobody in the game so far has won more than nine, and this is my 11th, so it means a great deal to have done something that nobody else has done, not even the great Jack Nicklaus or Gary Player, or we can do down a long list. There's a lot of great players who have played this game and have played majors, and I've been blessed to have won more than any of them."
The victory was his second of the year, extending his streak to eight straight years with multiple senior wins. It also put aside the whispers that maybe Langer's skills were starting to diminish. In the four other majors, Langer was not a threat. He had only one top 10 of the four.
Langer said he realized he had been making some mental errors, and it was affecting his results.
"I just need to avoid these silly mistakes," Langer said. "I make one or two silly mistakes a day, and you can't do that, and that costs you four, six, eight shots a tournament. So I've got to be going back to being rock-solid where you just don't make those mistakes and get the lowest score possible."
Watson Retires from Majors
Tom Watson told reporters on Saturday that he was retiring from major championship golf. The 69-year-old will be 70 in September, and decided that it was time to step away from the marquee events, after a 44-year career.
"I've thought quite long and hard about the decision I've made, which I'm going to tell you. It has to do with really a pretty sensible assessment of how I play the game now," Watson said. "I don't have the tools in the toolbox. I've mentioned that before, that sometimes you lose the tools in the toolbox. I just don't have enough tools in the toolbox to really compete successfully."
Watson was 100/1 to win, and finished the tournament tied for 64th. He received a nice ovation as he walked up the 18th fairway.
"I'm good with it," Watson said of the decision. I'm very good with it. And will I play any more tournaments? I might play a few selected tournaments still."
Morikawa Earns Tour Card
The parade of first-time winners in recent PGA Tour events continues, as Collin Morikawa claimed his maiden victory at last Sunday's Barracuda Championship in Reno.
The recent college graduate, who turned pro after the US Open, joins three other first timers in four weeks. Nate Lashley won the Rocket Mortgage Classic at the end of June, then Matt Wolff won the 3M Championship the week after. Dylan Frittelli took the John Deere Open, and now Morikawa.
"I think the gates are open," Morikawa said. "I've been knocking on the door the past month or so, and the game's been feeling good."
This Week's Odds, Pick
The PGA Tour is at the Wyndham Championship and Webb Simpson is the 10/1 favorite. We like Viktor Hovland to win at 25/1.