Erling Haaland is one the most in-demand players in the world right now, with a host of big clubs after him. Real Madrid, Barcelona, Bayern Munich, Paris Saint-Germain, Manchester City, Manchester United, Liverpool, and Chelsea have all shown interest in him over the past 12 months, with the Norwegian yet to make a decision on his future.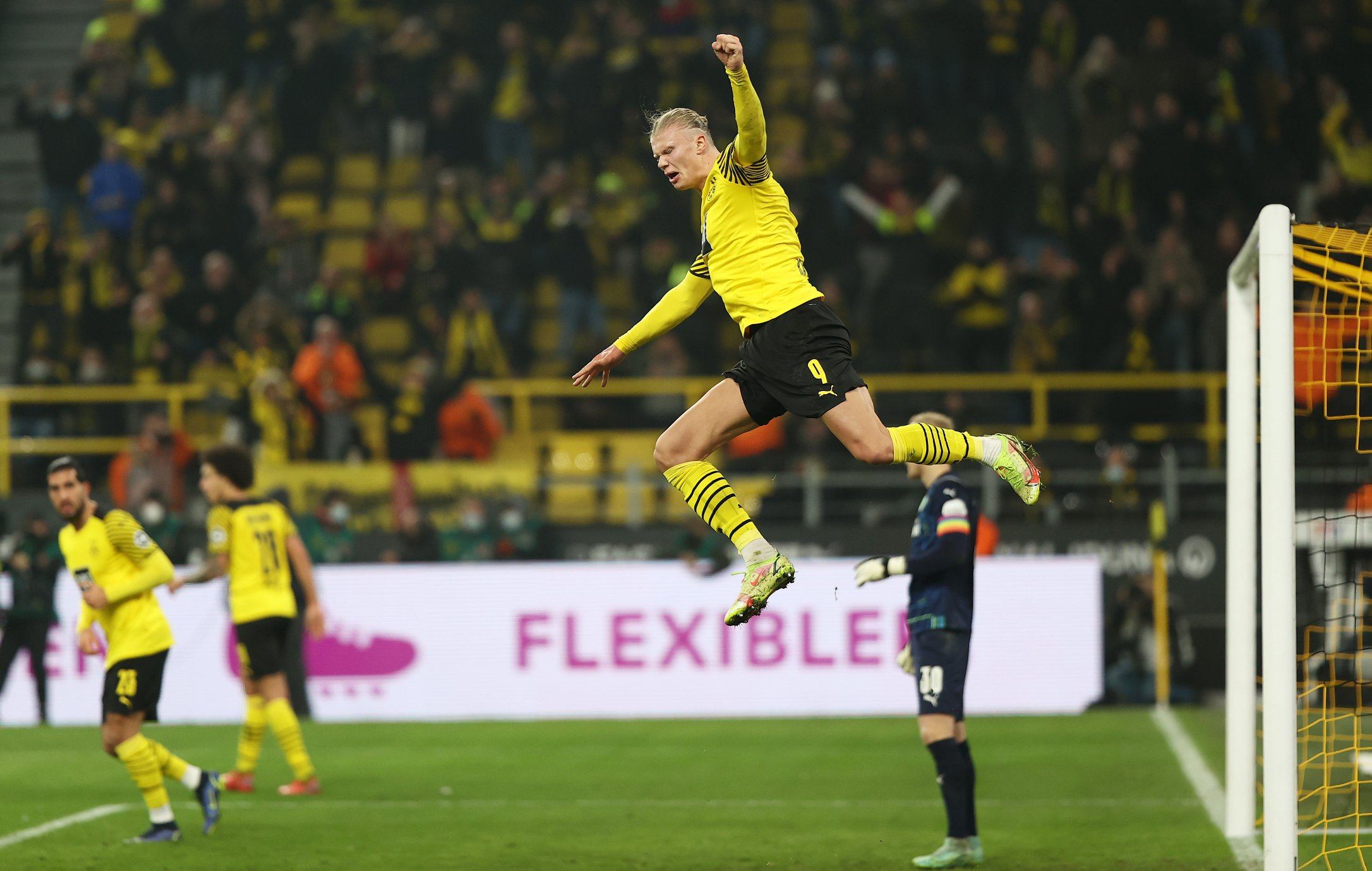 Super-agent Mino Raiola said his client's transfer is likely to take place next summer, but a weird "lap of honor" at Dortmund's grounds after the Furth match in the Bundesliga fuelled speculation around a potential move in January.
Asked to comment after seeing Haaland waving at Dortmund's supporters, sporting director Michael Zorc admitted it "looked strange." He went to the player for clarification. "I saw the pictures afterward too. It looked a bit strange, but I don't think it was a deliberate action. I spoke to him again briefly and that's not an issue in the team either," Zorc told Sky Germany.
"'What is this?' I asked him. 'Nothing at all,' he said. That settles the matter," the Dortmund official stressed.
Watzke: 'Real Madrid are very interested in Haaland'
Club CEO Hans-Joachim Watzke spoke to German paper BILD about Haaland and his future. The striker doesn't appear unsettled by the rumors, continuing to score at an unbelievable rate. Watzke disclosed that Real Madrid is "very interested" in signing Haaland, who'll be available for around $85 million in 2022 thanks to a clause in his contract. In 2021, Chelsea was readying a $210 million bid before Dortmund insisted it wouldn't accept any offer, no matter how large.
"All I know is that Real Madrid are very interested in him," Watzke disclosed. "I could name 25 others now, but with Real, I know for sure," he said. "I think he would fit in better in Spain. A different kind of football is played in England," Watzke added.
Asked if he spoke about Haaland's future with Raiola, the Dortmund CEO said "Me and Raiola had a good talk not so long ago. When we arrive at the end of negotiations, the conversations are always quite friendly. That phone call was quite friendly. We will certainly have another conversation in the next few weeks. If Haaland stays with us, there may be more euros for him [Raiola]."
Bookies favorite: PSG
Haaland is under contract with Dortmund until 2024, having been signed by the German giants in January 2020 from RB Salzburg. An $84 million clause makes him super affordable starting the summer of 2022.
"Of course, we would like him to stay in Dortmund over the summer. We don't have to give him up, not even for economic reasons," sporting director Zorc said. "You know that under certain conditions, he has the opportunity to change. We will certainly hold talks with him in the next few weeks in order to have more planning security," Zorc added, saying he's unsure if Haaland will still be a Dortmund player at the beginning of the 2022-23 season.
Even after Watzke's interview with Bild, the bookies place PSG at the top of the list when it comes to Haaland's potential destinations. The French giants sit +500, with Manchester City second at +800, and Bayern Munich third at +1100. Real Madrid is fourth at +1500, the same as Chelsea. Barcelona and Manchester United both stand at +4900.
In 2021, Haaland played 52 games and scored 51 goals, assisting another 11 for club and country. In his two years at Dortmund, he netted 75 times in 75 games for the German team.