Commissioner Rob Manfred announced Thursday that Major League Baseball has suspended New York Yankees starting pitcher Domingo German for 81 games for violations of the league's domestic violence policy.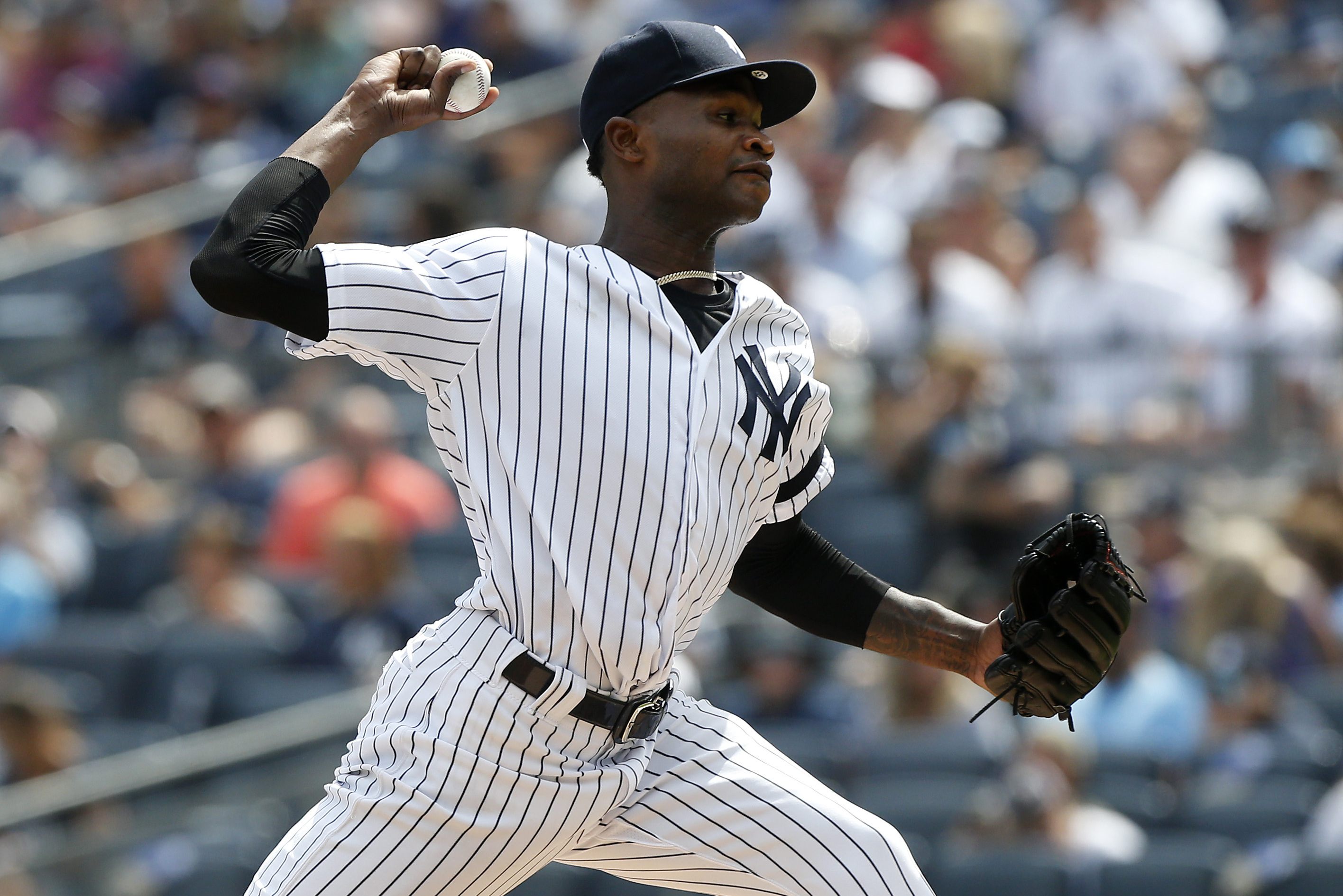 German will miss the first 63 games of the 2020 season due to the suspension, as he already sat out the last 18 games of the previous year, including the nine postseason games the Yankees took part in.
German Accepts Suspension Without Appeal
The league said German accepted the suspension, and will not appeal the ruling.
The suspension is related to a September incident involving German and his girlfriend at their residence in Yonkers. The couple has at least one child. German was put on administrative leave on Sept. 19 pending an investigation into the matter. He was not formally charged with any crime.
"Having reviewed all of the available evidence, I have concluded that Mr. German violated our policy, and that discipline is appropriate," Manfred said in a statement.
Along with the suspension, German will also participate in a treatment program and make a donation to Sanctuary for Families, a nonprofit organization that aids victims of domestic violence.
The ban is among the longest in MLB history under its domestic violence policy, and the longest for any player who was not charged with a crime. Former Padres pitcher Jose Torres received a 100-game suspension in 2018 after being arrested on domestic violence charges.
Yankees Have No Shortage of Pitching Options
The loss of German throws a wrinkle into the Yankees starting rotation for the first half of the 2020 season. German went 18-4 with a 4.03 ERA last year, leading the team in wins.
New York boasts depth in pitching, however, with plenty of options to throw on the back end of the rotation. The most likely candidates include Jordan Montgomery, who came back from Tommy John surgery in September, and J.A. Happ, who went 12-8 with a 4.91 ERA last season. The rotation was also strengthened this offseason by the addition of free agent Gerrit Cole, who signed a nine-year, $324 million contract with New York in December.
The expectation is that the Yankees won't suffer much because of German' absence. New York is expected to have a monster year in 2020: FanDuel Sportsbook has their win total at an astounding 101.5, and the Yankees are the +350 favorites to win the World Series ahead of the Astros (+550) and Dodgers (+600).
Meanwhile, the Yankees say they are more concerned about German's behavior than how his suspension might impact the team's World Series aspirations.
"We remain steadfast in our support of Major League Baseball's investigative process and the disciplinary action taken regarding Domingo German," the Yankees said in a statement. "We are encouraged by Domingo's acceptance of his discipline, and we sincerely hope this indicates a commitment to making a meaningful and positive change in his personal conduct."