Julio Urias won 20 games for the Los Angeles Dodgers this year, and will likely pitch plenty against the San Francisco Giants in Game 5 of the NLDS on Thursday. But it will be 29-year-old Corey Knebel who takes the mound to start the win-or-go-home game for the Dodgers.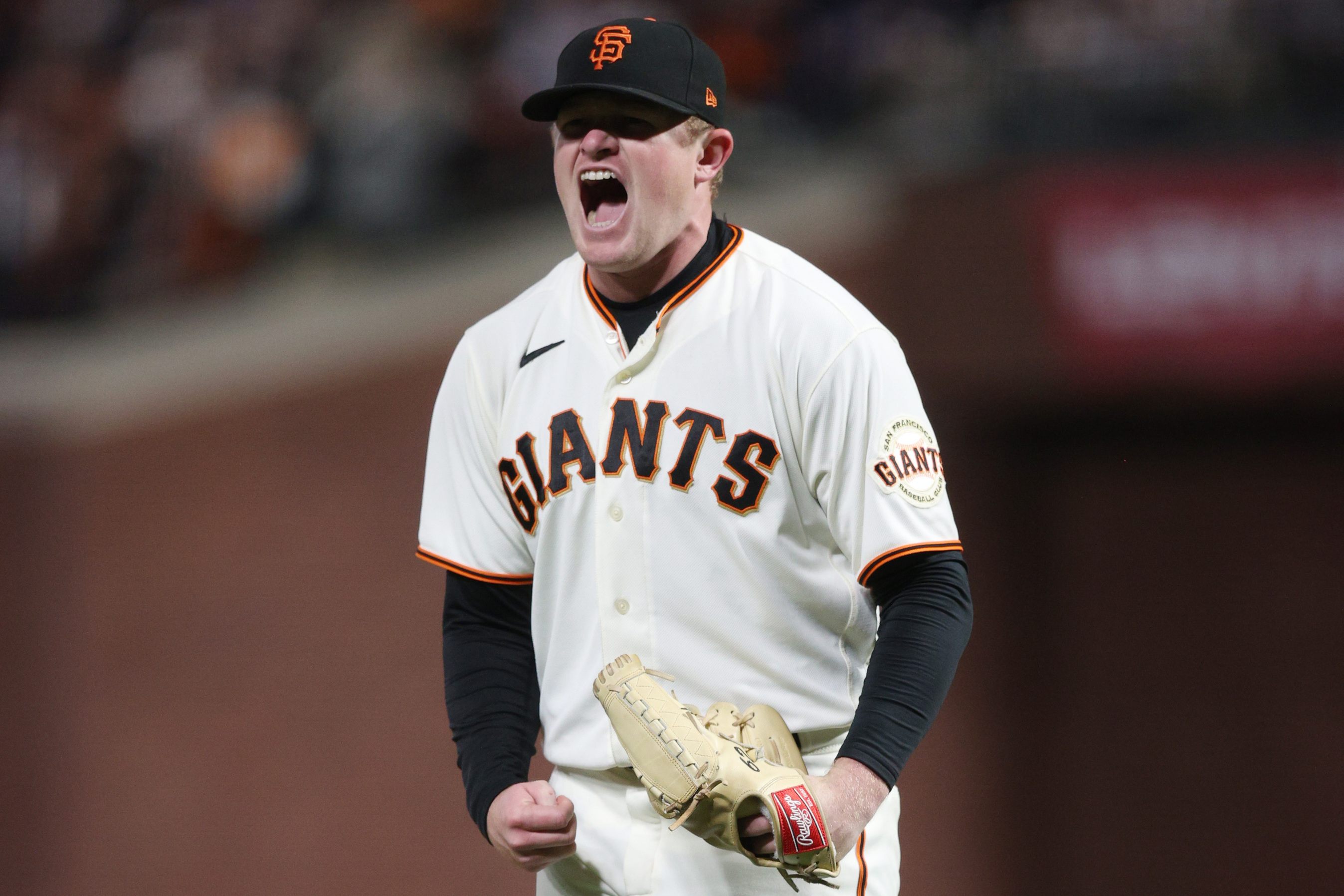 The Giants will counter with Logan Webb, who shut down the Dodgers' offense in Game 1 of the series.
Dodgers starting Knebel, hold Urias in reserve
Knebel (4-0, 2.45 ERA during the regular season) pitched well for Los Angeles in limited usage this year, starting four times and pitching in 27 games in total. But nobody predicted he would be taking the mound in the most important game of the season for the Dodgers.
The decision is a strategic one. Los Angeles is attempting to mess with San Francisco's lineup construction by pitching the right-handed Knebel as an opener.
Urias (20-3, 2.96 ERA) can then enter the game and pitch the majority of the innings, but might do so against a less-than-optimal lineup. Of course, the Giants know this, and still plan on doing what they can to prepare for Urias.
"You can expect the guys that we normally have against quality left-handed starters in our lineup," Giants manager Gabe Kapler told reporters. "I mean, there's some ordering stuff and some positioning stuff that we always have to work through, but I don't anticipate any big surprises."
Ultimately, Los Angeles will benefit if the Dodgers face as much left-handed pitching as possible. The Giants have put up an 11-11 record against southpaw starters since the All-Star break while going 39-12 against righties.
Webb dominant in Game 1 start
The Giants are playing things straight up, at least when it comes to picking a starter. Webb (11-3, 3.03 ERA) went 7.2 innings in Game 1, holding the Dodgers scoreless and allowing just five hits while striking out 10 batters. When it came time for San Francisco to pick a Game 5 starter, Webb was the obvious choice.
"I think his confidence has just continued to grow," Giants catcher Buster Posey told reporters. "I think [his] stuff has gotten better because he believes he has elite pitches that can compete with any lineup and he's shown, in the last game of the season and the first game of the season, that he can keep his poise and I think that bodes well for Thursday."
Sportsbooks see Game 5 as a near tossup. After the Dodgers announced Knebel as the starter, FanDuel Sportsbook listed San Francisco as a -116 favorite over Los Angeles (-102).
That's close enough that both teams understand that this game could go either way. Both managers have all hands on deck and say they won't be surprised by anything the other throws at them.
"We have to always plan for every possible scenario," Kapler told reporters. "What I'll say is, I'm not going to be surprised by anything. The Dodgers aren't going to be surprised by anything. It's where we are."