What can a savvy bettor take away from this week's NFL games? Just how much stock and cash should we put into Week 1 results, and how much can be written off as opening day jitters? What's the impact of working out a new offensive scheme, or losing your starting quarterback to a broken collarbone?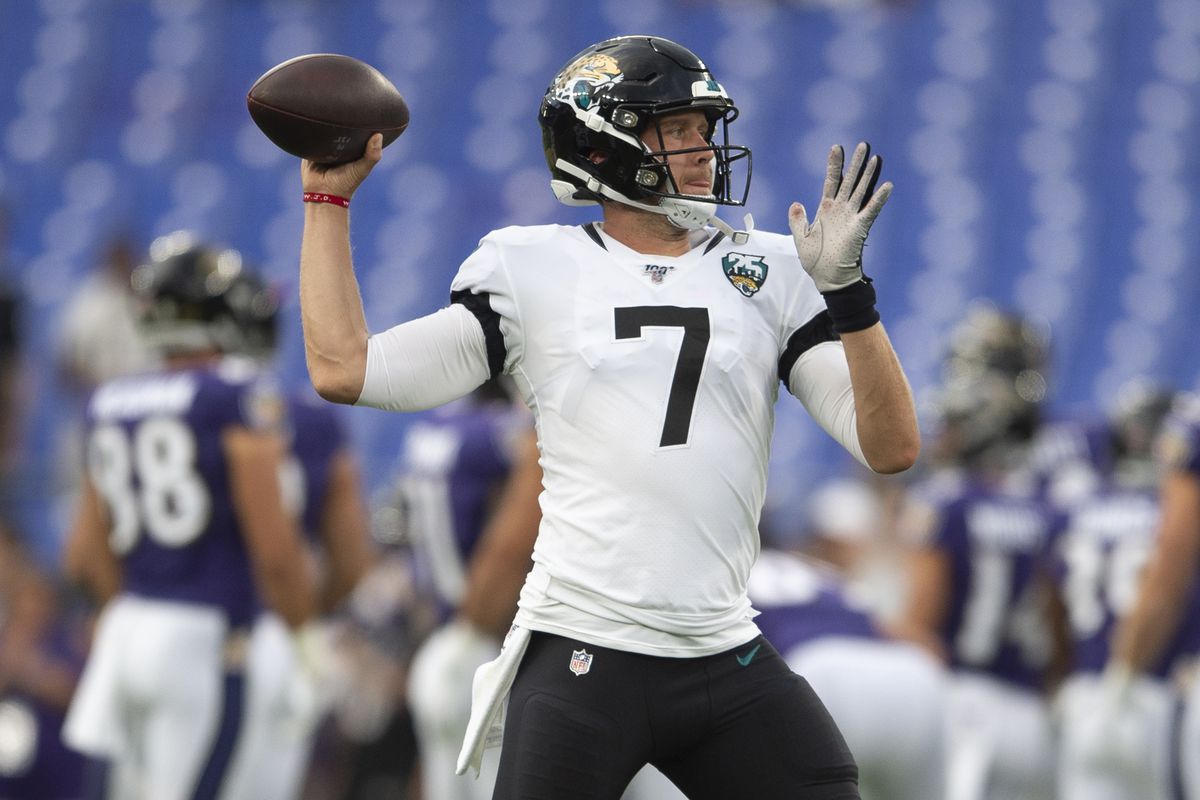 Some first weekend games tell us nothing about a team. Looking back, one team's 0-1 — or even 0-2 start — are sometimes seen as nothing more than early season mistakes when playoff time rolls around. For other teams, the whole season is right there to be seen in the Week 1 results. Which teams will improve, which will decline, and which are exactly what they appear to be?
As any bettor will tell you, the past can't always predict the future. But, as many savvy NFL analysts will point out, a team's character often defines its on-field performance. Here's a look at six Week 1 matchups that can very well determine where each of these teams will be at the end of Week 16.
Analysis of Week 1 NFL Scores
Detroit Lions 27 – Arizona Cardinals 27
The Lions were up 24-3 after three quarters. Everyone had this game in the books. Everyone that is but Detroit Lions fans; they know better. The Lions got conservative, the coaching staff made a mess of several easy calls, and the Kyler Murray led Cardinals caught up. The Detroit year is all right there for anyone who wants to see it. They are mediocre at best. Detroit will finish last in their division and will be underwater against the spread in most games. If you bet on the Lions, you may be more of a dedicated fan than anything else.
San Francisco 49ers 31 – Tampa Bay Buccaneers 17
The tale of these two teams is only half-reflected in this NFL score. Its unclear how good or how average the 49ers are because the Buccaneers were terrible. Tampa Bay's season is clear. They are destined for the cellar in the NFC South. San Francisco, on the other hand, remains a mystery. They've got the Bengals on the road and the Steelers at home before an early season bye week. More will be known about the Niners after those two games.
New England Patriots 33 – Pittsburgh Steelers 3
The Patriots remain the Patriots. Belichick and Brady. Nothing changes. The Steelers, on the other hand, are a mystery. It was the opening game and it was New England. But, the Steelers looked lost at times. Still, in this case, its too soon to say where Pittsburgh's season is going. As for New England — the regular season is just to determine which seed will they'll be in the playoffs.
Green Bay Packers 10 – Chicago Bears 3
The Bears were supposed to be much, much better. Unfortunately, they have no quarterback. Great defense — check. They held Aaron Rodgers and the Packers to 10 points. And they lost. The Bears were picked by many to win their division; right now, that doesn't look likely. The Minnesota Vikings are now looking like the team to beat in the NFC Central. Whether Green Bay will challenge remains to be seen. It was a weak opening game for the Packers, but an ominous one for the Bears.
Tennessee Titans 43 – Cleveland Browns 13
Cleveland is another team that was going to take the next big step into the playoffs, and according to some, the Super Bowl. They were going to be the Browns of old. And on Sunday, they were. Not Jim Brown old, but more like 0-16 old. Which means the Tennessee Titans may not be the powerhouse that their 43 points suggests. You need competition to test you, and the Browns were no test in week one. Tennessee has a very good schedule going forward with games against the Colts, Jaguars, Falcons, Bills, and Broncos. The Browns maybe, perhaps, could be a team that looks back on an opening day loss as a motivator to a good season. Or the Browns could be just one more over-hyped, not-ready-for-prime-time bust. In this case, the big-time score of 43-13 just doesn't tell us enough about either team.
Baltimore Ravens 59 – Miami Dolphins 10
The Dolphins are awful. Everyone knows they're awful, so, no surprise there. Still, the Ravens chalking up 59 points against the Fins is an eye-opener. Baltimore has the Arizona Cardinals coming up next week before traveling to Kansas City in Week 3. We know where the Dolphins season is going. The Ravens needs a couple more weeks in the cooker to figure out if a 643 yard offensive explosion against Miami is a sign of big things to come.