Matteo Berrettini has already advanced further than he ever has in any Grand Slam. Now, the Italian will try to deny Novak Djokovic his 20th major title when they face off in the men's final at Wimbledon on Sunday.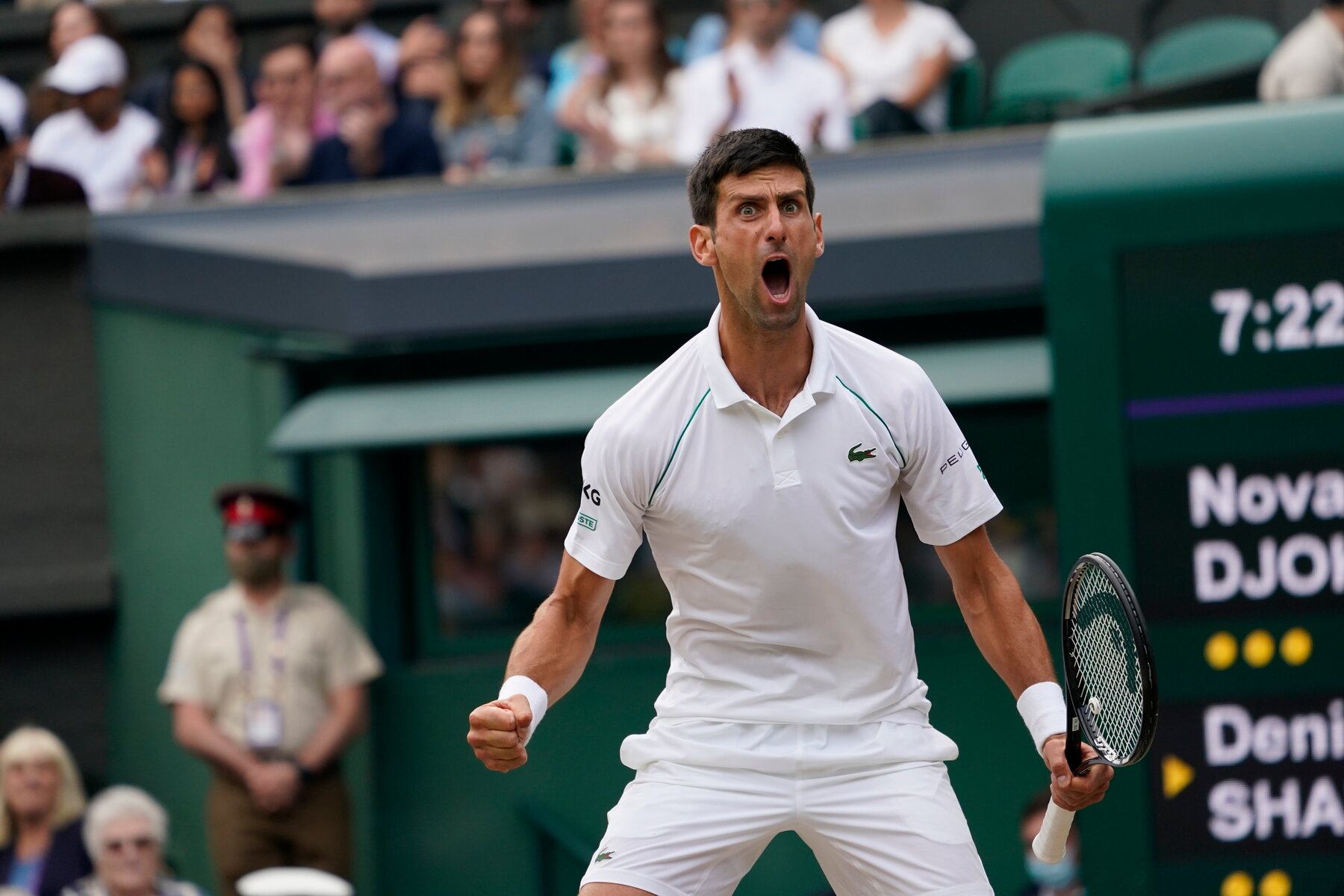 Berrettini ran off a streak of 11 straight games on the way to scoring a 6-3, 6-0, 6-7 (7-3), 6-4 win over No. 14 seed Hubert Hurkacz in their Wimbledon semifinal.
Shapovalov falters late in semifinal sets
The win made Berrettini the first Italian man to reach the final of a Grand Slam in 45 years.
"Obviously, the job is not done yet," Berrettini said after the win. "I want to get the trophy now that I'm here. But it's a really unbelievable feeling."
Hurkacz had defeated both Daniil Medvedev and Roger Federer on his way to the semifinal. But he couldn't find an answer for Berrettini. He did briefly put up resistance in the third set, when Berrettini got within two points of clinching the match before Hurkacz forced a tiebreaker and extended the match.
In the other Wimbledon semifinal, Djokovic faced a game challenger in No. 10 Denis Shapovalov, but ultimately prevailed in three close sets, 7-6 (7-3), 7-5, 7-5.
Shapovalov had chances, particularly in the first set. He served for the set up 5-4, but Djokovic broke back before eventually winning the tiebreaker. Djokovic then held steady throughout the final two sets, breaking at 5-5 both times to edge out his younger Canadian opponent.
"I don't think that the scoreline says enough about the performance and about the match," Djokovic said after his win. "We're going to see a lot of [Shapovalov] in the future, definitely."
Djokovic: 'Grand Slams are everything'
Djokovic now comes into the final as a clear -630 favorite over Berrettini. If Djokovic wins, he'll not only claim his sixth Wimbledon title, but he'll also tie Federer and Rafael Nadal for the most all-time Grand Slam titles with 20.
"At this stage of my career, Grand Slams are everything, really," Djokovic said. "It fills my heart every time that I hear there is something on the line that is historic. Obviously it inspires me, it motivates me."
Berrettini has been nearly as dominant as Djokovic at Wimbledon this year, losing just three sets compared to one for the defending champion. But Berrettini has yet to face a top-10 player during the tournament, making Djokovic a huge step up in competition.
Still, Djokovic says that Berrettini's big serve and great form still presents a challenge on Sunday.
"It's really anybody's game," Djokovic said, via Tennis.com. "He's arguably the guy who has been in the best form on grass courts this year, winning Queen's. He's red hot…if he serves big, as he did throughout the entire tournament, it's tough to break his serve."