Trainer Jorge Navarro, one of the central figures in the blood doping and drug adulteration scandal that rocked horse racing in a long-running scheme starting in 2016, changed his plea to guilty Wednesday. In doing so, Navarro could spend up to five years in prison.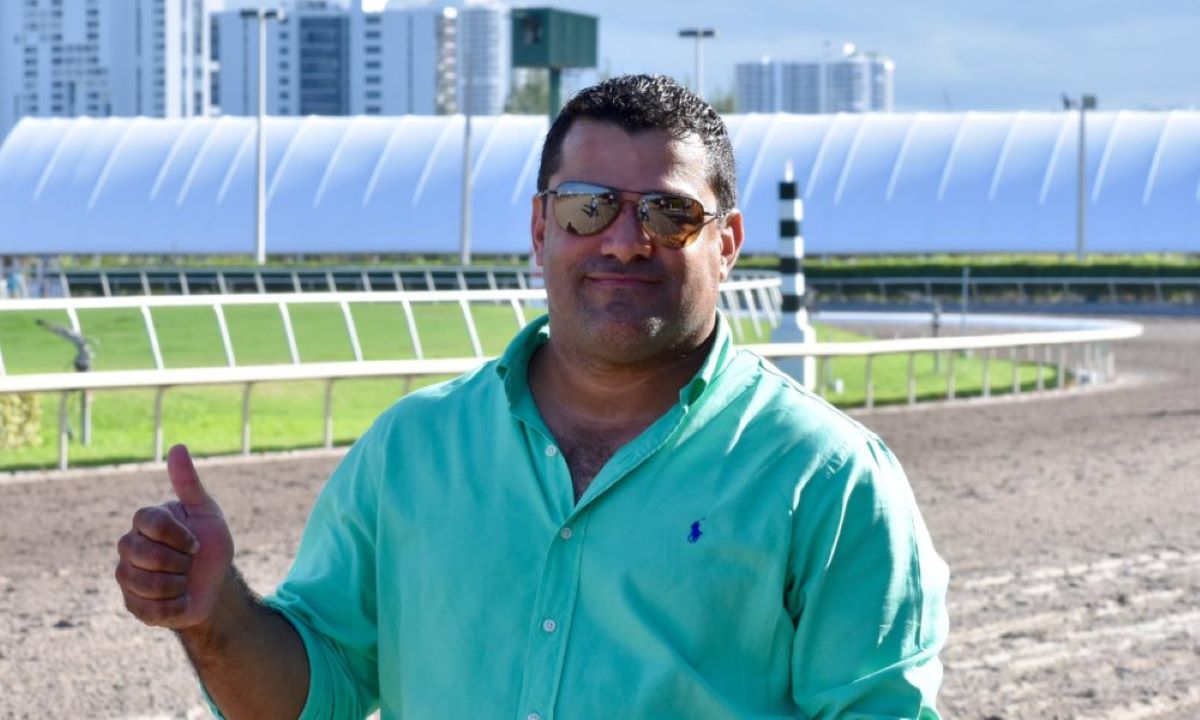 Navarro changed his plea from not guilty in connection with two charges of drug adulteration and misbranding to guilty of one charge of that offense. US District Court for the Southern District Judge Mary Kay Vyskocil accepted the plea arrangement in a Wednesday video conference.
In taking the deal, Navarro faces a maximum prison sentence of five years and must pay more than $25.8 million in restitution to victims of the doping conspiracy. He is also facing additional fines ranging from $40,000 to $400,000.
Thoroughbred trainer Jorge Navarro and head of New York veterinary clinic Kristian Rhein plead guilty in federal racehorse doping case https://t.co/9rAkAeaUrO

— US Attorney SDNY (@SDNYnews) August 11, 2021
Because Navarro pled guilty to a federal felony, he is required to serve at least 85% of that sentence, and will not be eligible for parole. And, because he's a Panamanian citizen, Vyskocil said immigration officials could deport him after he finishes his sentence.
December sentencing date set
Vyskocil didn't sentence Navarro during the nearly 90-minute hearing, instead using the appearance to explain the plea agreement in detail, and to hear Navarro confess to administering misbranded and/or adulterated drugs without FDA approval to horses in his care. Navarro's sentencing on those charges will take place on Dec. 17.
In addition to his plea, Navarro admitted to giving illegal performance-enhancing drugs to numerous horses in his care, including X Y Jet, Shancelot, Sharp Azteca, Nanoosh, and War Story. Navarro angered many racing fans when he said he gave X Y Jet illegal drugs before a 2019 allowance optional claiming race at Gulfstream Park and before the Dubai Golden Shaheen that March.
X Y Jet suddenly died in January 2020. Navarro said the 8-year-old, 12-time winner with more than $3 million in earnings died of a heart attack. Navarro issued an emotional statement after X Y Jet's death, saying the horse was "part of my family."
The guy said this, knowing full well he drugged the horse. Go to hell, dude. pic.twitter.com/M8czZNHjJC

— Jeremy Balan (@jeremybalan) August 11, 2021
According to the indictment, Navarro admitted giving X Y Jet as many as 50 injections with a substance he called "monkey."
Navarro implicates fellow trainer Jason Servis
Along with that, Navarro admitted to using masking agents to beat drug tests, and hid the application of those drugs from owners. Navarro said the blood doping drugs were part of an array of adulterated or misbranded drugs that included bronchodilators and SGF-1000.
That latter drug is considered a PED that promotes tissue repair, aids stamina and endurance, and works as a growth agent. SGF-1000 was specifically mentioned in the original indictment from March 2020.
Navarro admitted in the agreement he gave bronchodilators to Jason Servis, the highest-profile trainer named in the government's case. Servis, the former trainer of multiple Grade 1 winner Maximum Security, pled not guilty to federal charges of drug alteration and misbranding conspiracy. He currently is trying to get FBI wiretaps thrown out as evidence on the grounds the agency provided misleading information obtaining authorization to use them.
Vet confessed to administering, concealing drug use
Navarro is the sixth of 28 defendants to plead guilty in the case. Earlier this month, former Belmont Park veterinarian Kristien Rhein entered a guilty plea to one felony count of drug adulteration and misbranding for use in the covert doping of Thoroughbred racehorses.
During his Aug. 3 teleconference plea hearing before Vyskocil, Rhein confessed to concealing the administration of SGF-1000 and clenbuterol from horse owners. He implicated Servis – a longtime client – and four others. Rhein faces a maximum of three years in prison, along with one year of supervised release, payment of $729,716 in restitution, and forfeiture of $1,021,800 in criminally obtained proceeds.
"Kristian Rhein and Jorge Navarro represent the supply side and the customer side of the market in performance-enhancing substances that have corrupted much of the horse racing industry," US Attorney Audrey Strauss said in a statement released by the US Department of Justice. "As he admitted today, Navarro, a licensed trainer and the purported 'winner' of major races across the world, was in fact a reckless fraudster whose veneer of success relied on the systematic abuse of the animals under his control."