Throughout the NBA, opposing teams have been giving Dirk Nowitzki the retirement treatment, offering farewells and congratulations on the German legend's storied career. But Nowitzki has never actually said he was retiring – and now it is starting to seem like another season is a realistic possibility.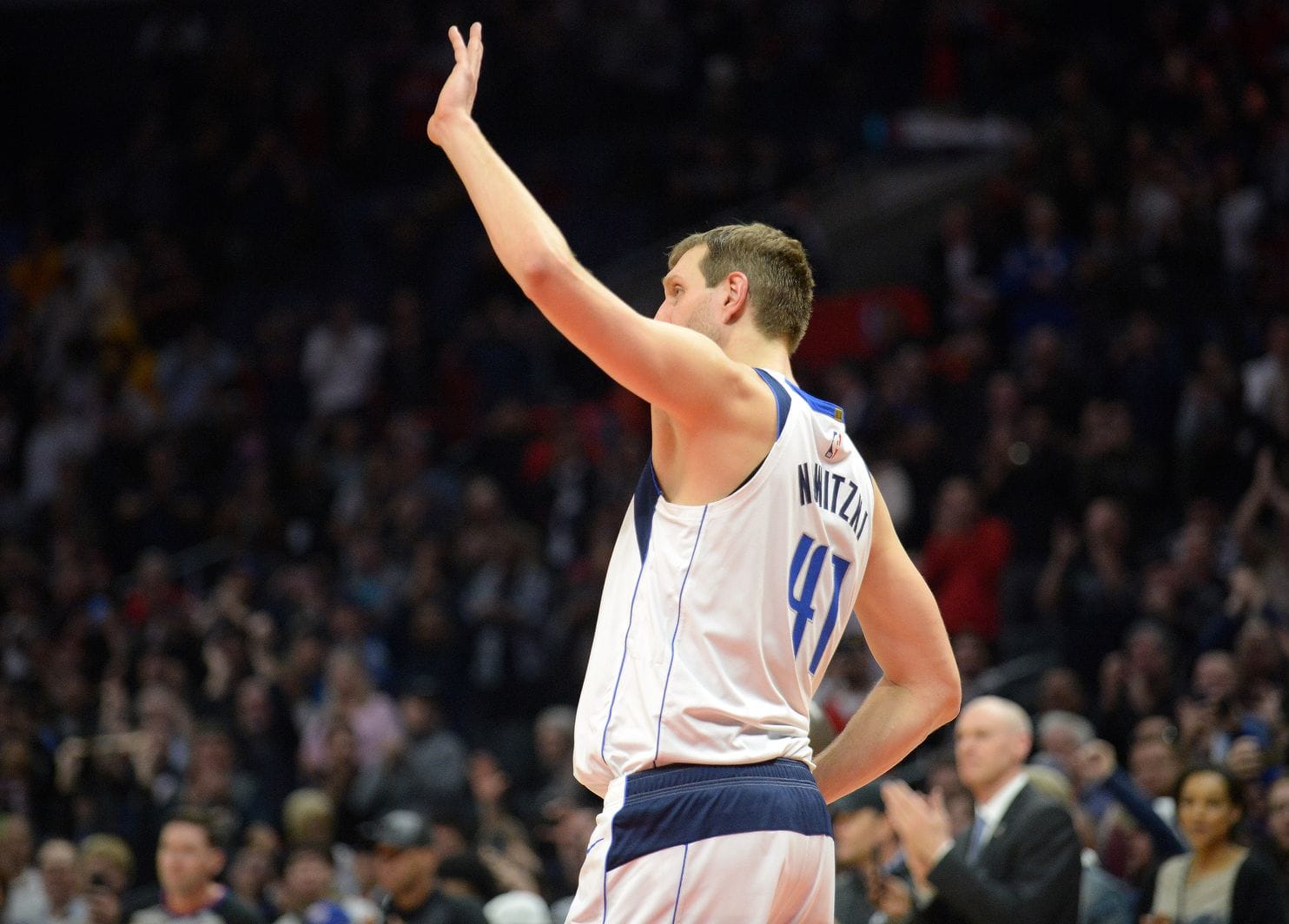 Nowitzki has said that he will make a final decision on whether he will come back for a 22nd season with the Dallas Mavericks this summer.
Starting Role Sparks Nowitzki
The 40-year-old looked like he was all but done earlier this season. After sitting out the first 26 games of the year with a left foot injury, he played few minutes off the bench through the All-Star break, rarely showing even flashes of greatness.
But the situation has changed dramatically over the past week. Nowitzki has started the last three contests for Dallas, playing over 20 minutes and scoring in double digits in all three games. For Nowitzki, these performances show that he was able to reach the level he thought he would play at heading into the year.
"I was hoping to feel like this in November and December, when the first month of the season was over," Nowitzki told reporters after a 110-101 win over the Indiana Pacers on Wednesday night. "But those seven weeks I missed with the inflamed tendon just really messed up the entire season for me. But you can't cry about it. I'm going to keep working and hopefully feel better and better as the season goes on."
Nowitzki scored 11 points on 4-for-10 shooting against the Pacers on Wednesday, a game in which rookie sensation Luka Doncic scored 26 points to lead the Mavs to victory. The emergence of Doncic, as well as the trade for big man Kristaps Porzingis, have made Nowitzki at least think about what might be next season.
"I'd love to be there for the young guys one more year, but I think it depends on how the body feels," Nowitzki told reporters. "I think I'm going to make that decision later on, but I think the future's bright. I think Luka and KP, if they stay healthy, stay together, they should be a great combo."
Dirk Could Set Record for Most Seasons Played
There are personal milestones for Nowitzki to chase down as well, though he may well reach some of them this season. He needs just 69 points to pass Wilt Chamberlain for sixth place on the NBA all-time scoring list. If he could play another season and score somewhere in the neighborhood of 10 points per game, he could conceivably even chase down Michael Jordan for fifth place (LeBron James currently sits in fifth, but will pass Jordan before the end of this season barring injury).
But before thinking about climbing up the ranks of the NBA's all-time greats, Nowitzki would have to decide to play again. That alone would be groundbreaking, as a 22nd season in the league would in itself be a new record. Currently, the record of 21 seasons in the NBA is shared by Robert Parish, Kevin Willis, Kevin Garnett, Nowitzki, and Vince Carter – who is also considering coming back to play next year.