Apparently Cleveland Browns coach Hue Jackson can breathe a little easier, as his odds of being the first NFL coach fired this season have dropped.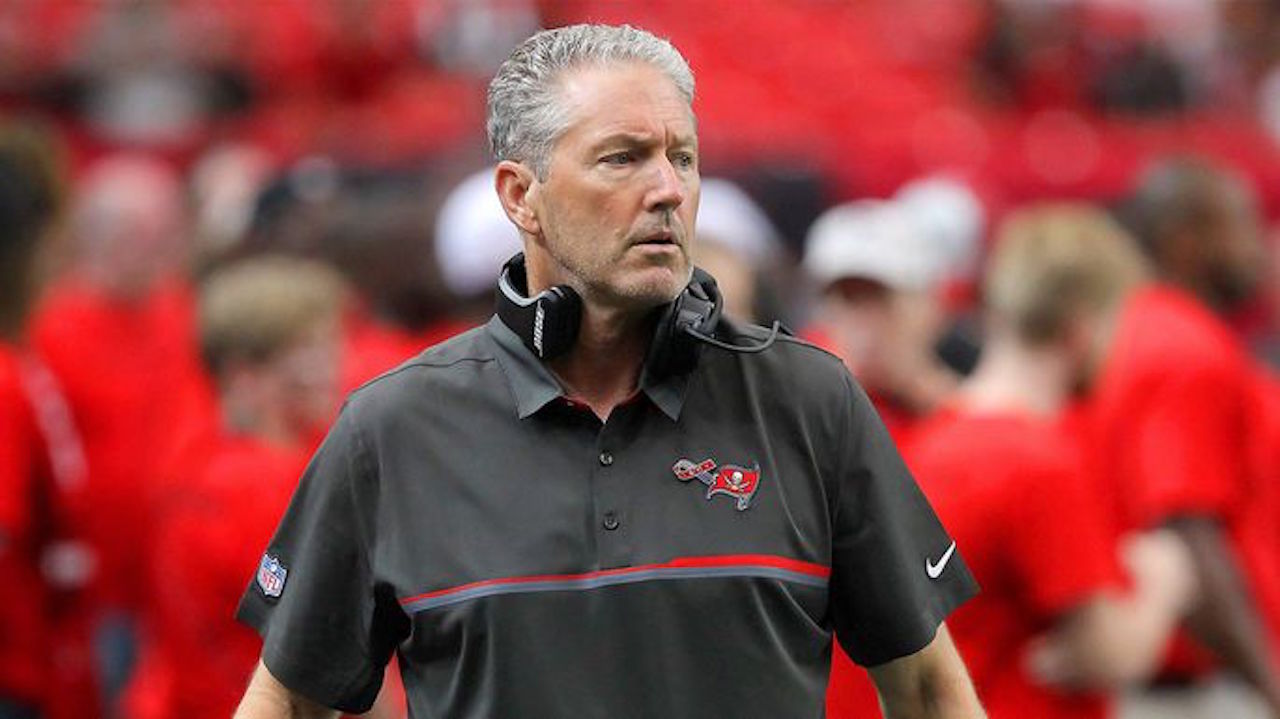 The new frontrunner is Tampa Bay Buccaneers head man Dirk Koetter, who went from 12/1 to 5/2 that he'll be the first NFL coach shown the door. Jackson, who was at 7/2, has dropped to 5/1. Vance Joseph of the Denver Broncos is third at 6/1, and Adam Goss of the Miami Dolphins is fourth at 7/1.
Koetter has been at the helm of the Bucs since 2016 and is entering the dreaded third year. That is usually the time general managers and owners give coaches as a deadline to turn the team around.
This could be Koetter's last chance. After his inaugural year posting a 9-7 record and just missing the playoffs, the team was expected to better that mark in 2017. That didn't happen, and the Bucs fell to 5-11.
Management said they would retain him for the 2018 season, but for how long depends on how the team does, and they are already in trouble, and the first game isn't until September.
QB Suspension Could Prove Bucs' Downfall
Koetter got bad news in June when the NFL suspended his starting quarterback, Jameis Winston, for the first three games of the season. Winston allegedly groped an Uber driver when he was a passenger. He initially denied any involvement, but the NFL investigation concluded that he was responsible and handed down the punishment.
The first three games are among the toughest the team will face all season. They open on the road with the New Orleans Saints, then host Super Bowl champions Philadelphia, and the Pittsburgh Steelers.
The team is prepping back up Ryan Fitzpatrick to start those three games, and the line for the New Orleans game has been released. Tampa Bay opened as 7.5-point underdogs, but the line has jumped to 9.5.
Jonas Knox of Fox Sports Radio has already predicted Koetter will lose his job because of Winston.
"Dirk Koetter is going to lose his job because of Jameis Winston. Period. It's over," Knox said on his nationally syndicated show. "Dirk Koetter was in trouble after last season. And he is already sitting at four games under .500 over the course of his head coaching career in Tampa Bay. "So do you think another losing season and a non-playoff appearance for Dirk Koetter is going to save his job? He's done."
Baker Mayfield Could Save Jackson's Job
While one quarterback is hurting his coach, another may be helping his coach's chances of surviving this season. Cleveland's No. 1 overall draft pick, Baker Mayfield, played in his first game on Thursday and his performance reassured those who thought he wasn't the best quarterback in the draft.
In his first action as a Brown, he went 11-20 for 212 yards and two touchdowns. He also showed he could run with the ball when needed. Jackson said he was encouraged by his play.
Jackson also said Tyrod Taylor will be the starting quarterback when the season begins in a little over three weeks.