A year ago, the lanky kid from Santa Cruz worked as an electrician, but now he's a big league pitcher who etched his name into the MLB record book. Tyler Gilbert from the Arizona Diamondbacks became the fourth pitcher in MLB history to throw a no-hitter in his first start when he shut down the stacked San Diego Padres and led the D-Backs to a 7-0 victory in front of their boisterous home crowd.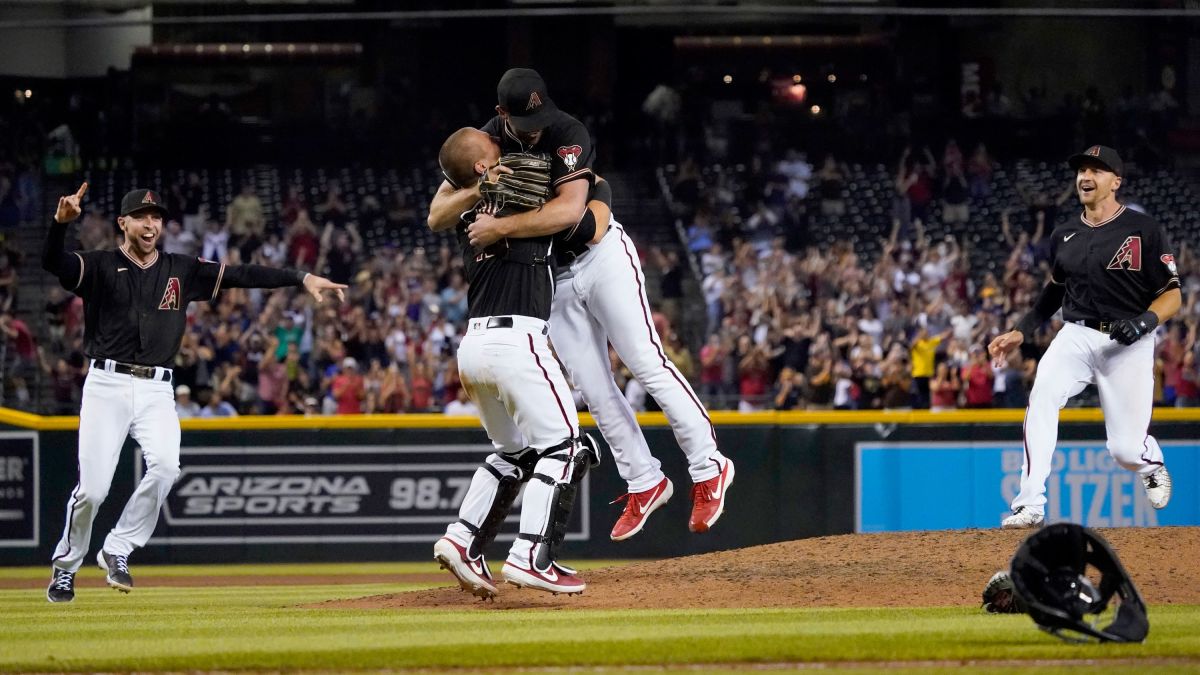 Gilbert walked three batters, including Tommy Pham three times. He struck out five batters and threw a total of 105 pitches.
Gilbert also threw the first no-hitter in Diamondbacks home ballpark at Chase Field in Phoenix with the other two in Diamondbacks history occurring on the road including a perfect game from Randy Johnson in 2004, and a no-no from Edwin Jackson in 2010.
He also became only the second pitcher in the modern era to toss a no-hitter in his first MLB start joining Bobo Holloman, who threw his no-no for the St. Louis Browns in 1953. In the 1890s, Theodore Breitenstein also threw a no-no for the St. Louis Browns in 1891, while Bumpus Jones from the Cincinnati Reds threw a no-hitter in his debut in 1892.
Pitchers now tossed eight no-hitters this season including Spencer Turnbull and Corey Kluber.
Family Business > No Hitter
Gilbert, a 27-year old left-hander out of USC, was drafted by the Philadelphia Phillies and then traded to the LA Dodgers in early 2020. He did not pitch in the 2020 season. With the minor leagues shut down, he spent the pandemic working in the family business as an electrician alongside his father.
"I'd rather be doing this than pulling wires," Gilbert joked. "No offense, Dad."
He was a Rule 5 draft pickup by the Arizona Diamondbacks after he spent time in the LA Dodgers organization. Gilbert posted good numbers with the Arizona's Triple-A team with a 3.44 ERA and 50 strikeouts in 52-plus innings for the Reno Aces. The Padres called up Gilbert in early August. He made three relief appearances and logged 3.2 innings yielding two hits and one unearned run. He had not pitched in a week when the Diamondbacks decided to convert him into a starting pitcher. Gilbert became the 15th starting pitcher that the Diamondbacks used this season.
While transitioning to a starter, manager Torey Lovullo intended to limit Gilbert to a 85-pitch count. However, the way he was wheeling and dealing against the mighty Padres, he decided to let the rookie keep pitching.
"I started looking at things a little bit differently," said Lovullo. "And that's when I told myself I'd probably stretch it out beyond 105 pitches."
Gilbert helped his own cause when he breezed through the seventh and eighth inning on 10 total pitches, including three outs on three pitches in a 1-2-3 eighth inning.
"Amazing," said a humble Gilbert. "It hasn't hit me too much yet, but it's really cool. It was weird, I wasn't nervous at all, and I feel like I should've been."
Tyler Gilbert's dad had an amazing reaction to his son's no-hitter. ❤️ pic.twitter.com/11MGrvvLIF

— MLB (@MLB) August 15, 2021