As with other sports, DFS operators offer 50/50 contests in golf in which half of the participants make money, almost doubling their initial buy-in (but not quite, thanks to that pesky rake.) These events, often called "cash games," require a different strategy than those guaranteed prize pool "tournaments" that typically pay 20% percent of players or less. The concepts you apply in 50/50 contests for sports such as football and basketball can also be used in golf.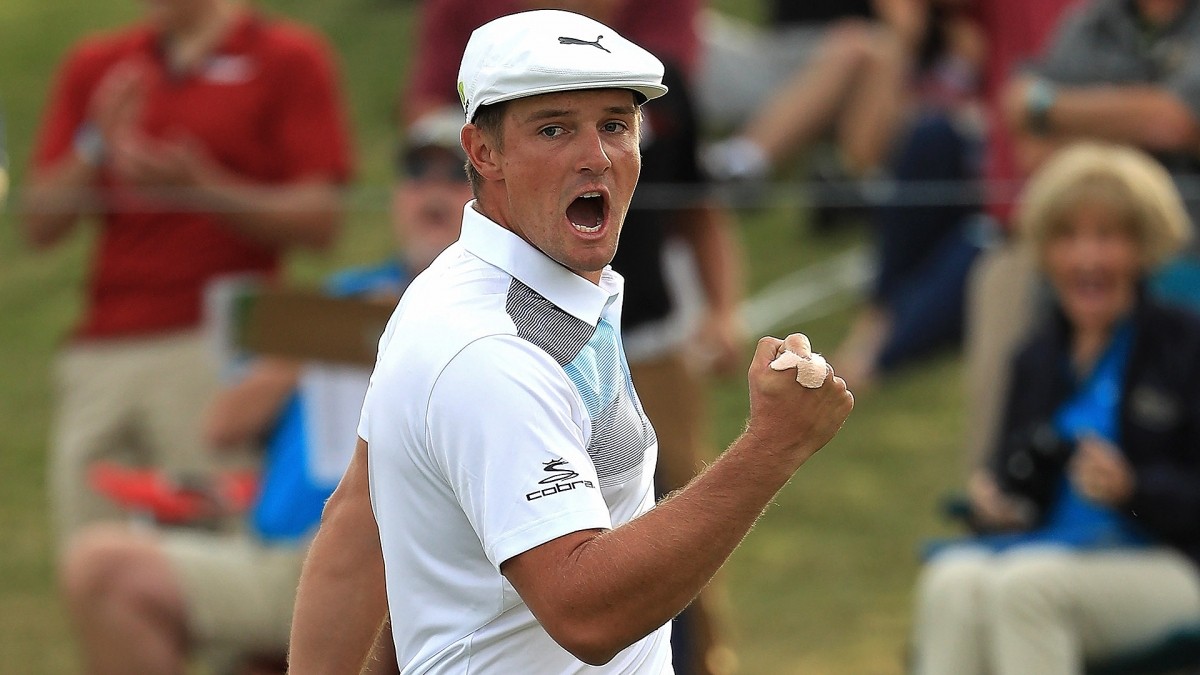 Cut-Makers Will Prove Integral to Your Success
My advice that "you can't win if you're not playing on Saturday" is even more important in these contests. You don't usually need huge scores to finish in the money in 50/50s – instead, you need to focus on solid scores. There's no better path to solid scores than your players teeing it up for all 72 holes. That half a point you receive for each par on both DraftKings and FanDuel will add up over four days of a tournament.
That's not much different than making sure the players on your team in other sports participate for most of their games. Basketball players can't hit three-pointers if they're on the bench; pitchers can't notch strikeouts while sitting in the dugout.
Look to Build a Balanced Lineup
How do you increase the chances of your entire lineup making the cut? Shoot for a balanced lineup. Taking a look at this week's Rocket Mortgage Classic, Bryson DeChambeau looks strong against a relatively weaker field, but at a salary of $11,700 on DK, he'll cost a healthy portion of your $50,000 salary cap. You'll be forced to roster some lower-priced guys to afford some of the highest-salaried golfers. While that can sometimes be the right strategy for tournaments, it's more questionable in cash games.
This week, I'm keen on guys like Scottie Scheffler, J.T Poston, and Adam Hadwin for 50/50s; mid-priced guys who rarely miss a cut.
50/50 Bankroll and Contest Entry Strategy
Reduce your variance in these events by focusing on large scale 50/50s with more players. In smaller field 50/50s, it just takes a handful of great lineups to sink your merely good lineup – a lineup that would likely have easily cashed in a large-scale 50/50.
DFS pros also advocate for an 80/20 strategy with your bankroll – in any given week spend 80% of your entries on cash games like 50/50s and heads-up contests, and just 20% on tournaments. This reduces your variance and protects your bankroll, which is sound advice in golf or any other DFS sport.