WBC champion Deontay Wilder and lineal champion Tyson Fury will enter Saturday night's heavyweight title fight at the MGM Grand Garden in Las Vegas about as evenly matched as any two fighters can be, at least in the eyes of oddsmakers.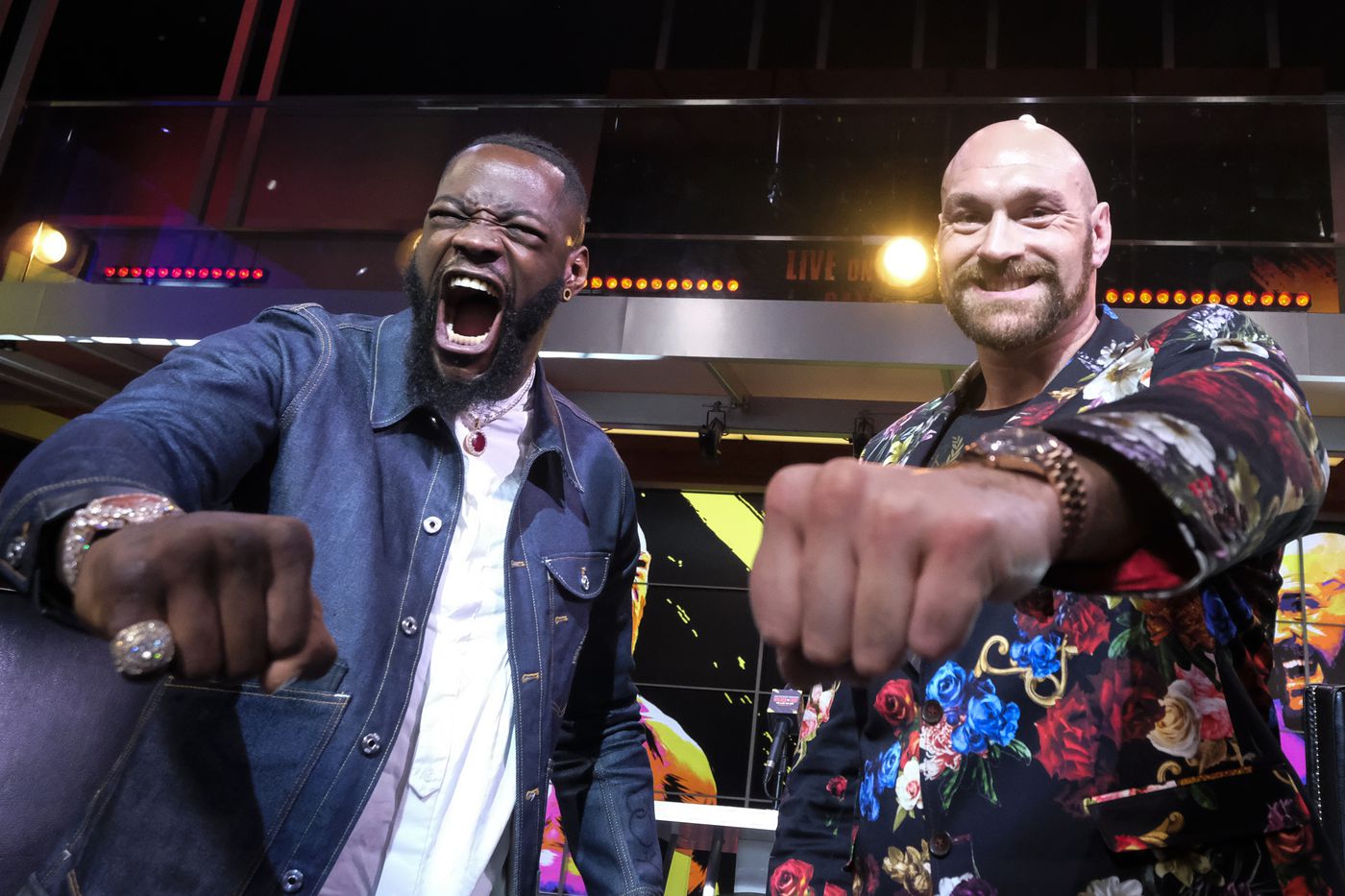 FanDuel Sportsbook lists Wilder as the -110 favorite, with Fury fetching virtually the same odds at -106.
Fury Odds Lengthen on Rumors of Camp Issues
That's a reversal from what bettors saw during most of the leadup to this fight. Fury (29-0-1, 20 KOs) stood as the slight consensus favorite after the first bout between the two, which ended in a draw after Wilder (42-0-1, 41 KOs) scored two knockdowns, but was largely outboxed for most of the night.
Other sportsbooks offered similar odds as of Wednesday night. PointsBet saw Wilder as a -118 favorite over Fury (+100), while DraftKings puts Wilder at -115.
Rumors of trouble in the Fury camp may have contributed to the shift in odds. While that undercurrent started with comments made by Anthony Joshua promoter Eddie Hearn, former cruiserweight champion David Haye said he's heard similar talk.
The supposed problems stem from Fury's decision to part ways with trainer Ben Davison in favor of Javan "SugarHill" Steward.
"I thought this was an uphill battle for him anyway and I would have edged towards Wilder, but now he doesn't have Ben," Haye told Metro. "I haven't heard positive things from behind the scenes."
Fury has also put on weight since the first fight. But unlike Andy Ruiz Jr., who looked to be out of shape for his rematch with Joshua, Fury looks to have added muscle in a concerted effort to prepare for the fight.
"I feel my timing is bang on. My speed is good," Fury said at the pre-match press conference. "For this camp, we've had a lot of fast guys in camp and they weren't quick enough to get me with their shots. I think I'll be okay [at the higher weight.]"
Wilder Seeks Highlight Reel Finish
The press conference opened with a shoving match between the two fighters. But the incident looked highly choreographed, drawing mockery from viewers on social media.
Wilder and Fury ready to go before today's press conference even starts 🔥 pic.twitter.com/qweDu7ecBI

— B/R Betting (@br_betting) February 19, 2020
The fight promises to be a classic confrontation between a brawler (Wilder) and a boxer (Fury), with Wilder having the potential to end the fight at any time, as he almost did in the 12th round of the first fight.
Wilder says he wants to finish this bout a highlight moment for fans, one that will put the fight among the greatest of all time.
"I want to make it great for the consumers who are looking in," Wilder told reporters. "We can't make it equal [to past fights]. It always has to be greater. For me, I always want to be a hard act to follow. I'm a leader and I lead by example."
Fury, on the other hand, believes the stylistic matchup gives him the advantage.
"A boxer versus a puncher always makes a good fight," Fury said at the press conference. "As we've seen over generations and generations, 90 percent of the time, the boxer always wins. I'm glad I'm the boxer and not the puncher."