WBC heavyweight champion, Deontay Wilder, will give one of the toughest opponents of his career a second shot at the title when he fights a rematch against Luis Ortiz on Nov. 23 at the MGM Grand Garden Arena in Las Vegas.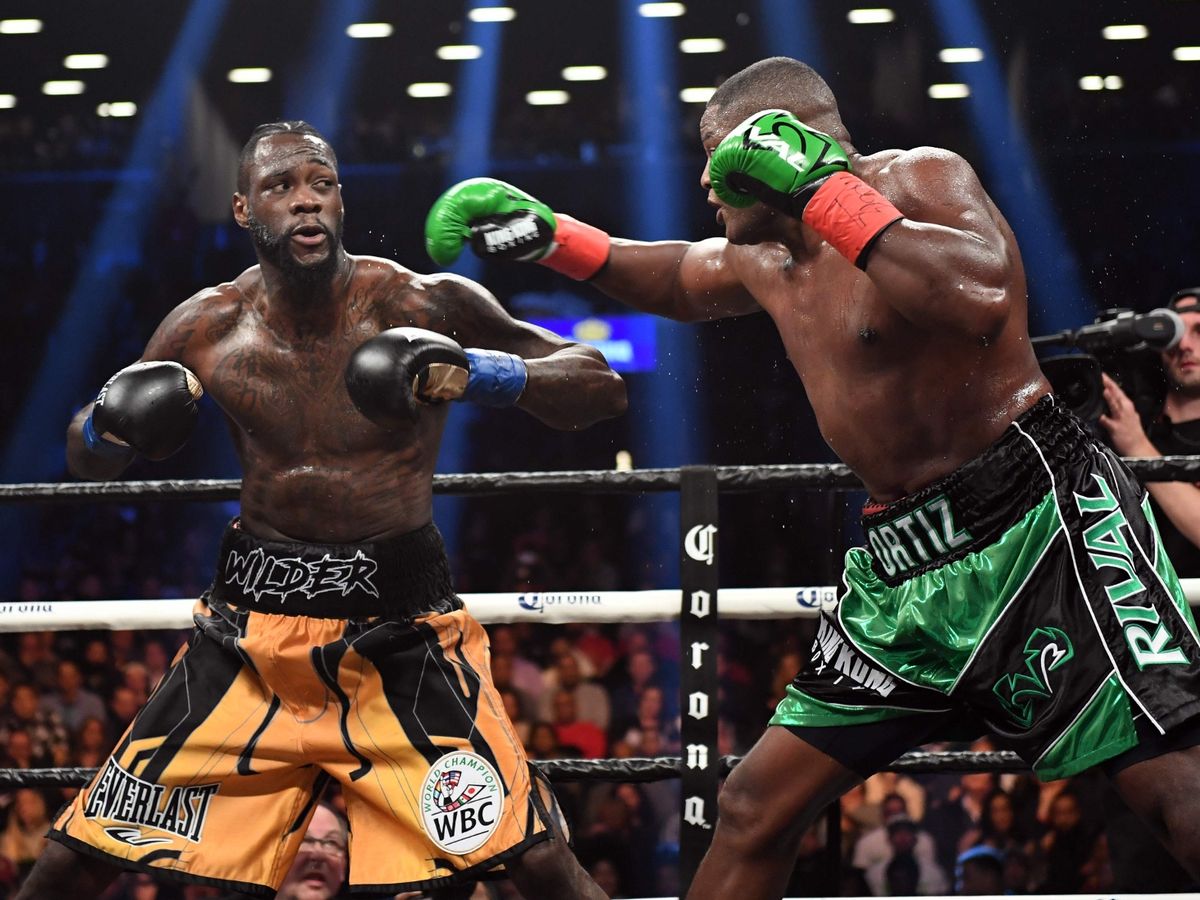 Wilder and Ortiz last fought in March 2018, with Wilder winning by 10th-round stoppage after a back-and-forth bout that saw both fighters in trouble earlier in the contest.
Wilder Needs Win to Secure Fury Rematch
The rematch will be the headliner for a card announced by Premier Boxing Champions, and stands as the only remaining hurdle before a long-awaited rematch between Wilder and lineal heavyweight champion Tyson Fury, whom he fought to a draw last December.
But Wilder won't be overlooking Ortiz (31-1, 26 KOs). While the Cuban fighter is now 40 years old, he has long been one of the most feared boxers in the heavyweight division, and will be seeking a career-defining win. That's more than enough for Wilder to take the challenge seriously.
"I agree with those who say that Luis Ortiz was my toughest fight to date," Wilder said after the announcement. "No one wanted to fight him, and they still don't. In the rematch, there's more confidence and more motivation to do what I have to do. I've already seen the style before. It's going to make it more fun. I can't wait to see how he tries to handle me when I'm at my best."
Wilder (41-0-1, 40 KOs) looked to be in trouble in the seventh round of the first fight with Ortiz. But he says that while it was a difficult stretch of the fight, he was never actually in danger of going down.
"I was very buzzed, but definitely wasn't hurt," Wilder told reporters. "My inner voice told me, 'You got it. Keep going. Be sure to see the referee. You gotta keep punching or the ref will stop it.' I kept coaching myself. If you're hurt, you can't do that."
Ortiz Gets Second Opportunity at Title
Ortiz used the announcement to praise Wilder for taking a rematch he likely could have avoided.
"I have to give Deontay Wilder a lot of credit for taking this fight because it shows he has the heart of a true champion," said Ortiz. "He is not at all scared to take a dangerous fight, because let's be honest, this is the most dangerous fight for him."
Wilder will enter the rematch as a clear favorite, but bookmakers aren't considering this fight a walkover by any means. Wilder is a -750 pick at FanDuel Sportsbook, with Ortiz being given a bit more than a puncher's chance at +430.
Also on the Nov. 23 card will be a junior lightweight championship fight between featherweight champion Leo Santa Cruz (36-1-1, 19 KOs) and Miguel Flores (24-2, 12 KOs) for the vacant WBA title.