The Denver Nuggets find themselves facing an elimination game once again after they fell behind 3-1 to the Los Angeles Clippers. The Clippers are only one win away from advancing to the NBA Western Conference Finals.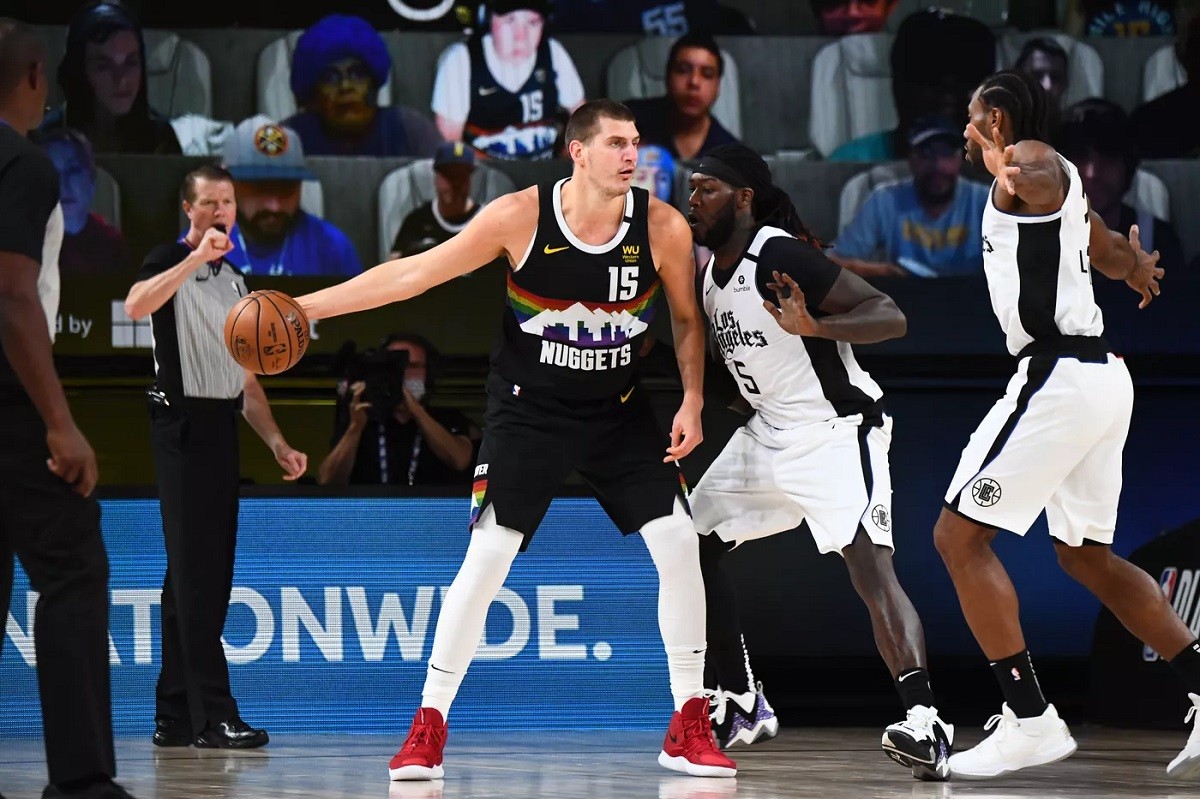 If Denver expects to stave off elimination, they'll need major offensive contributions from Jamal Murray like his stellar performance in the opening round against the Utah Jazz. In the first round, Murray averaged 31.6 points per game with a pair of 50-point eruptions.
In the second round, the Clippers held Murray to just 17.8 ppg.
---
#2 LA Clippers (3-1) vs #3 Denver Nuggets (1-3)
Tip-off: 3:30pm PT
Point Spread: LAC -8
Total: 216 o/u
Money Line: DEN +290 / LAC -345
---
DraftKings posted a "series correct score" prop bet. The Clippers are -360 to lock up the series 4-1. The Clippers are +350 to win the series 4-2. The Nuggets are +4500 odds to pull off a sensational comeback to win the next three games.
The Clippers are the consensus favorites to win the 2020 NBA championship. You can back the Clippers right now at the Westgate Super Book in Las Vegas for +175 odds.
Clips Hitting Their Stride
The Clippers held the Nuggets, one of the highest-scoring teams in the NBA, to just 85 points. They were able to pull that off with stingy defense in the first quarter. The Clippers allowed the Nuggets just 12 points in the opening frame. They opened up a 14-point lead and never looked back.
Kawhi Leonard almost notched a triple-double in Game 4's victory. Kawhi led all scorers with 30 points, 11 rebounds, and nine assists.
"We've got a lot of work to do still," said Kawhi. "We're still fighting."
Paul George had a quiet night with only 10 points due to early foul trouble, but his team didn't need his offense to win. The last two Sixth Man of the Year winners, Montrezl Harrell and Lou Williams, combined for 27 points off the bench in Game 4.
"Our continuity is growing," said George. "This team is getting more and more comfortable together."
George also locked down Murray on defense.
"His defense gets lost at times, with PG-13., because he's such a great shooter," said Clippers coach Doc Rivers. "The better shooter you are, the more people forget how good you are defensively."
"The Clips are just dogging and hounding Jamal, everywhere," said Denver head coach Michael Malone. "It's really hard to get him open for quality looks. He's making the right plays, he's getting offense in assists, but … we need him."
Down 3-1 Again, Emo MPJ
The Utah Jazz opened up a 3-1 lead over the Denver Nuggets in the first round, but Denver faded an elimination to become the 12th team in NBA history to rally back and win the series in seven games.
The Nuggets face a similar situation with the Clippers and down 3-1.
"This is a different opponent, obviously," said head coach Malone. "A very talented, deep team, but I think we do have confidence in being a resilient group, and being a team that when everyone else has written us off, we have found a way."
Rookie Michael Porter, Jr. scored 13 of his 15 points in the second quarter. He didn't score any points in the second half. In a post-game presser, an emo Porter called out Denver's coaching staff for not getting him the ball.
"I didn't touch the ball, they didn't do anything differently" explained Porter. "It's really up to the play call. It's up to the coaches, who they want to put the ball whose hands. But I think to beat that team, we got to get more players involved. We've got to move the ball a little bit better. We can't be predictable against that team."
Porter has a valid point. Someone other than Jokic (24.8 ppg vs LA) or Murray needs to add an additional scoring punch, especially with the Clippers clamping down on Murray. Porter averaged 9.3 ppg in the regular season, but he's seen his scoring tick up to 12.3 ppg in this series.
Paul Millsap has been a huge non-factor in this series. Garry Harris, who missed the start of the postseason, still isn't playing at 100%. Someone else has to contribute and alleviate Jokic and Murray's workload.