The Denver Broncos traded former-starting quarterback Case Keenum to the Washington Redskins to clear much-need cap space after acquiring Joey Flacco in a trade with the Baltimore Ravens.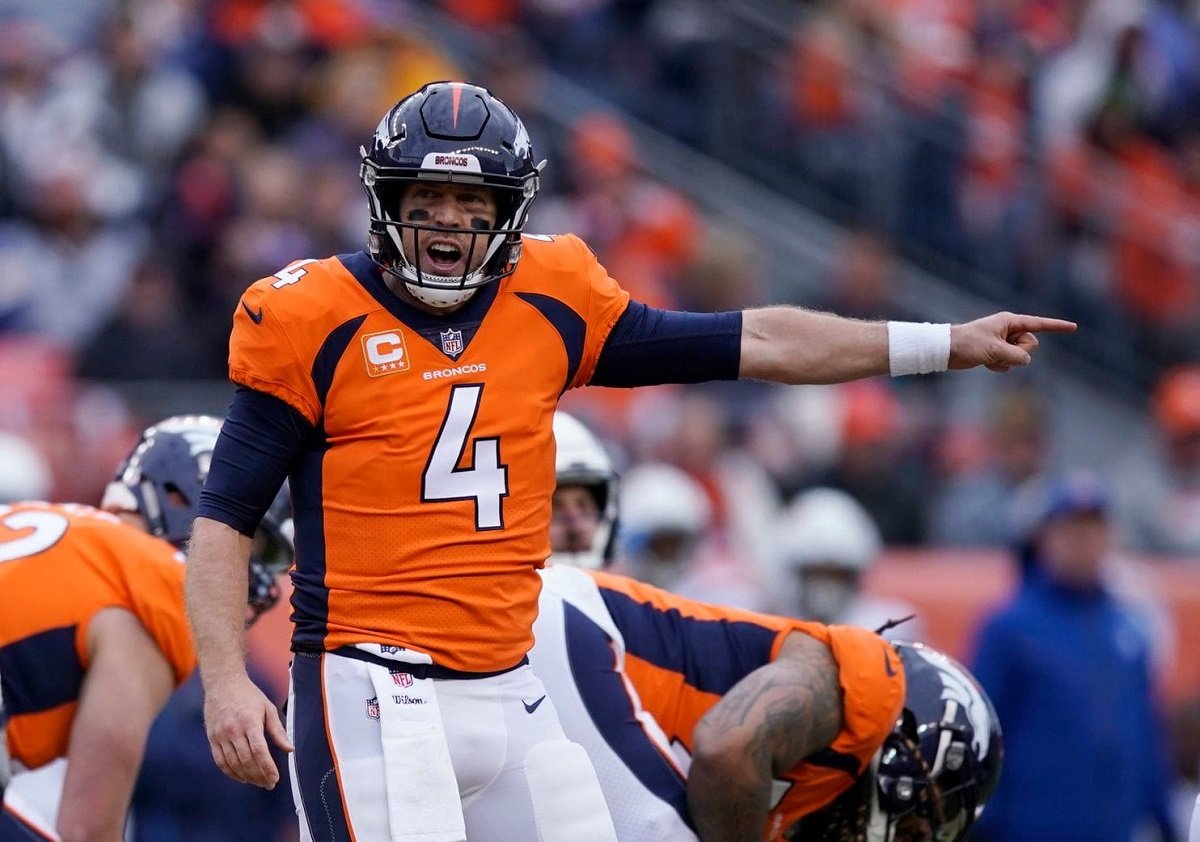 Washington will send a sixth-round draft pick in next year's draft in exchange for Keenum. In addition, the Denver Broncos will send a 2020 seventh-round pick to complete the deal.
Last year, the Broncos signed Keenum to a two-year deal worth $36 million. He had just come off his best season in the NFL with the Minnesota Vikings with 22 touchdowns and only 7 interceptions. In his lone season in the Mile High City, Keenum guided the Broncos to a 6-10 record. He struggled with only 18 touchdowns but 15 interceptions.
Keenum's salary this season would have been a $21 million hit for the Broncos. With high-priced Joey Flacco already on the team after a trade two weeks earlier, general manager John Elway had to move Keenum and his hefty salary.
WHO IS CASE KEENUM?
Age: 31
Hometown: Abilene, Texas
Position: QB
College: Houston Cougars
Draft: Undrafted 2012
NFL Teams: Houston Texans, St. Louis Rams, LA Rams, Minnesota Vikings, Denver Broncos, Washington Redskins
Keenum went undrafted out of college. He will be joining his fifth team in the last five seasons. He played with the Rams when they were bad.
Cougartown Keenum
Keenum is one of the most prolific passers in FBS history and set numerous school and conference records at Houston. Keenum is the only player to pass for 5,000 or more yards in three consecutive seasons. He blew out his knee at the start of his senior year and was able to return another season as a medical red-shirt.
With the Houston Cougars, Keenum threw 155 touchdowns and rushed for 23 more. He passed for 19,217 total yards and only 46 interceptions. Keenum won the Conference USA MVP in 2009 and 2011. He passed for 5,600-plus yards both seasons.
During his senior season, Keenum threw only five interceptions in 603 attempts. He finished with a career-high 48 passing touchdowns and 51 total touchdowns. Despite a 174.0 passer rating, Keenum went undrafted. His 6-foot-1 size did not impress scouts in 2012. Neither did his NCAA records for career touchdowns, passing yards, completions, and touchdowns.
Keenum signed a deal with the Houston Texans in 2012 as a member of their practice squad. In 2013, Keenum made the team as a third stringer backing up Matt Schaub. When Schaub went down with an injury, Keenum was called into action and started eight games. His backup role continued and he started two more games in relief.
In 2015, he began a stint with the St. Louis Rams and started five games. In 2016, the Rams moved to Los Angeles. Jeff Fisher tapped him to start nine games. He finished with 9 touchdowns and 11 interceptions in an antiquated offense.
In 2017, Keenum found a fresh start with the Minnesota Vikings. When starting QB Teddy Bridgewater went down with a knee injury, Keenum was called into action. He went 11-3 as a starter and led the Vikings to the playoffs. He went 1-1 in the postseason but the Vikes were blown out in NFC Championship by the Philadelphia Eagles.
Exiled to DC
The quarterback carousel continues to go around and around. After a subpar first season in Denver, John Elway punted on Keenum. Only a year earlier, Elway though Keenum would be the latest answer to the Broncos ubiquitous quarterback problem. The Broncos been a disaster ever since Peyton Manning retired. Keenum might have been the best of a sorry bunch that included Tim Tebow, Paxton Lynch, Trevor Siemian, and Brock Osweiler.
With the rise of former Heisman Trophy winner Lamar Jackson, the Baltimore Ravens decided to stick with their young quarterback after an impressive rookie season. When Joey Flacco went down with an injury, Jackson came off the bench to lead the Ravens to a playoff berth. Without a need for an overpriced and overrated vet, the Ravens traded Flacco to the Denver Broncos.
Kirk Cousins bailed Washington and signed with the Minnesota Vikings last season. Keenum, the former Vikings QB, signed with the Denver Broncos. Washington traded for Alex Smith, only to see his season and potentially his career abruptly end with a gruesome broken leg. Smith led Washington to first place in the NFC East when he went down, but the team imploded without him. Without a viable backup, Washington grabbed Keenum from Denver.
Depending on your outlook on life, Keenum has another fresh start with a new team. Or he's completely exiled to the swamps of DC.