Dennis Rodman is an NBA champion, Hall of Famer, ex-wrestler, reality TV star, international peacekeeper, and now he's an alleged crystal thief according to a robbery report by Vibes Hot Yoga studio in Newport Beach, California.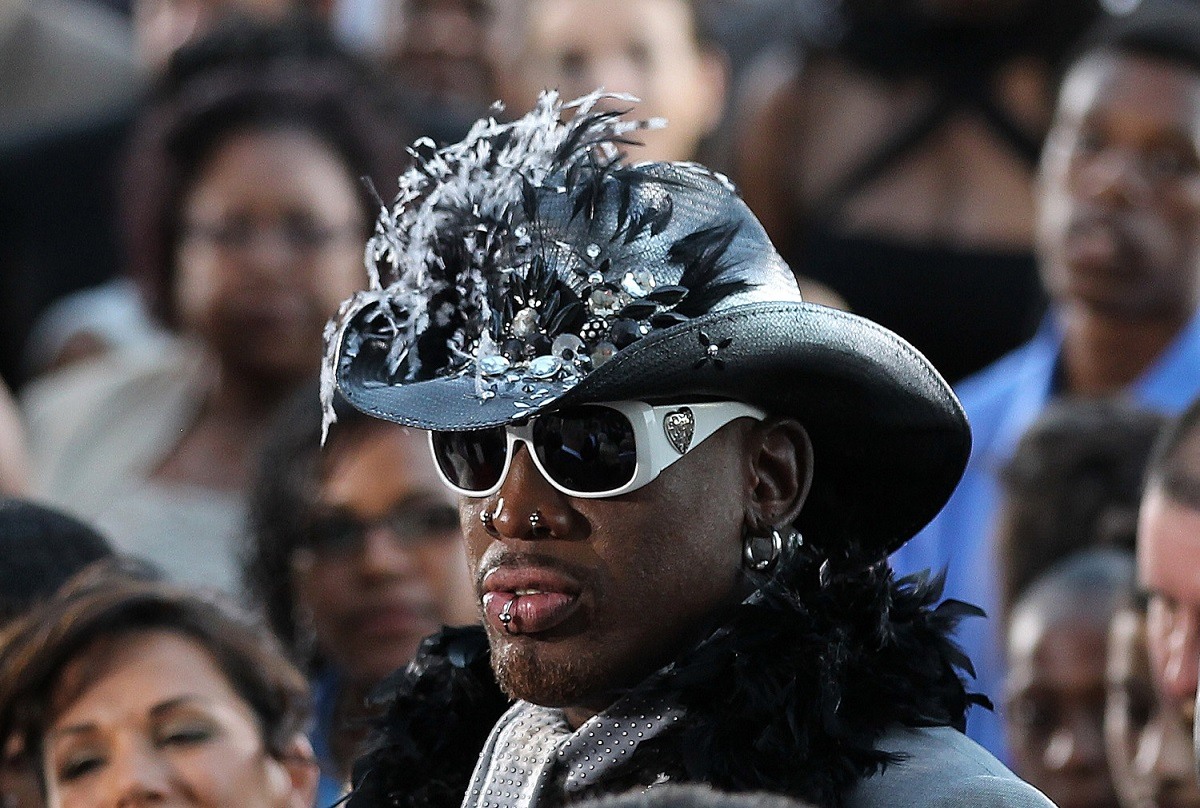 Who would have thought that Amethyst is an expensive crystal?
A yoga studio in Orange County, California has Dennis Rodman and his associates, one man and two women, on camera while they attempt to pilfer items including a gigantic Amethyst crystal valued at $2,500. Rodman's associate shattered the 400-pound geode at while trying to make a quick getaway with the heady crystal on a hand truck.
Ali Shah, the owner of Vibes Hot Yoga studio in Newport Beach, claimed Rodman and his associates showed up to his store intoxicated. They caused in excess of $5,000 in damages to his studio, particularly the floor.
"They call it a heist because guess what?" Rodman told TMZ. "That f—ing company, I guess you call it yoga or something? They're broke. I don't need to steal s–t."
Of course, Rodman and his party asserts this is all a simple misunderstanding. Rodman and his associates were supposedly allowed to take items, including the crystal, which shattered into shards and multiple pieces during the hasty job.
HOF Rodman
Rodman won five NBA titles. He won two championships with the Bad Boy era Detroit Pistons at the end of the 1980s. Isiah Thomas, Bill Laimbeer, and Joe Dumars teamed up with Rodman to end the Magic Johnson Showtime reign with the LA Lakers.
Rodman won three more titles during the height of the Chicago Bulls dynasty in the 1990s. The "Worm" was a key part of a three-peat with Michael Jordan and the Bulls between 1996 and 1998.
Rodman didn't care about scoring because he focused on rebounds and defense. He led the NBA in rebounding seven seasons in a row between 1992 and 1998.
Rodman entered the Basketball Hall of Fame in 2011. He finished with 7.3 points per game and 13.1 rebounds per game. With 11,954 rebounds, he's currently #24 on the NBA's all-time rebounding list. He's the fourth-best offensive rebounder in history with 4,329 boards.