DeMarcus Cousins, nicknamed Boogie, might be rehabbing his injured knee in the slammer. The Mobile, Alabama police department issued an arrest warrant for the injured Los Angeles Laker for an incident with the mother of his 7-year-old son.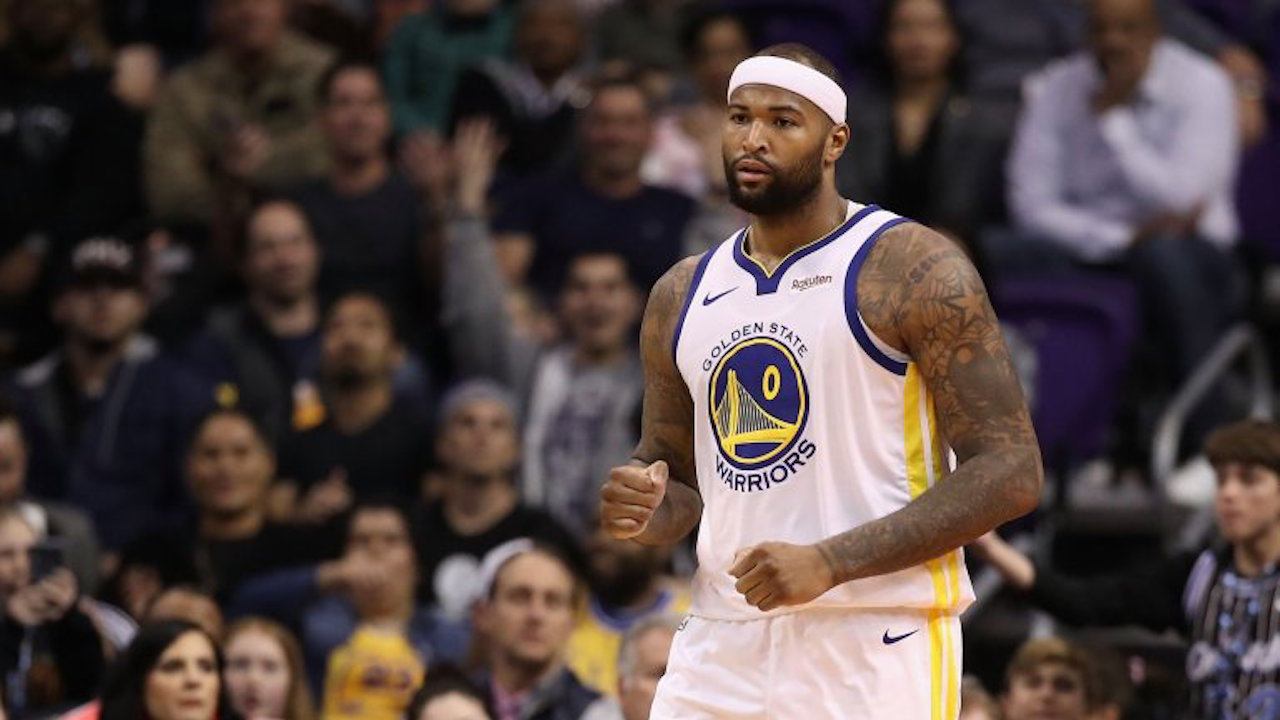 Cousins has been charged with third-degree harassing communications, a domestic violence misdemeanor carrying a maximum jail sentence of one year if convicted.
The incident stems from a phone call he made to Christy West regarding their son. Cousins was getting married to Morgan Lang and wanted his son at the ceremony. West declined the request, and Cousins then allegedly threatened her. West recorded the conversation, and released it to TMZ.
"I'm gonna ask you this one more time before I take it to another level. Can I have my son here?" Cousins asked.

"Go shoot the ball." West replied.

"Can I have my son here, please?" Cousins asked

"No, he's not coming." West said.

"I'm gonna make sure I put a bullet through your f—ing head." Cousins said.
West confirmed to USA Today that she had signed the arrest warrant.
Turning Himself in Problematic
Cousins was playing basketball in Las Vegas when he tore his ACL in his left knee the first week of August. The center was seen in a video of the incident in obvious pain after a lay up.
He recently had surgery and that complicates showing up in Mobile to honor the arrest warrant. Most orthopedic surgeons advise against air travel after surgery because of the possibility of blood clots developing.
TMZ reported that someone told them Cousins is working with Mobile police to work out a solution to turn himself in for booking. He would be released immediately after that process.
NBA spokesman Mike Bass said in a statement Tuesday that the league is "investigating the allegations."
His current team, the Los Angeles Lakers, also put out a statement this week.
"We are aware of the allegation involving DeMarcus Cousins and, of course, take this claim seriously," the statement read. "We are in the process of gathering information and will reserve further comment at this time."
This is not Cousins' first brush with the law. In 2017 he and then teammate Matt Barnes were involved in a brawl at a nightclub. He was not charged in the incident, but the man who said Cousins punched him did file a civil lawsuit.
Future Uncertain
After the Lakers lost the Kawhi Leonard sweepstakes, they were sucker punched by the news that Paul George had also joined the Clippers. They scrambled for a big man, and signed Cousins to a league-minimum veteran contract of $3.5 million.
The injury happened about a month after he was signed. It is the third injury for Cousins in as many years. Last year with the Golden State Warriors he suffered a torn quad in the playoff series with the Clippers, and missed 14 games.
Cousins joined Golden State on a one-year deal after tearing his Achilles heel in January 2018.
Now he faces several months of rehab with his latest injury, as well as a possible prison sentence.