While NBA teams were stepping over each other to try and get marquee free agents, DeMarcus Cousins sits unsigned. The Golden State Warrior center has had little interest from teams, though he remains undeterred.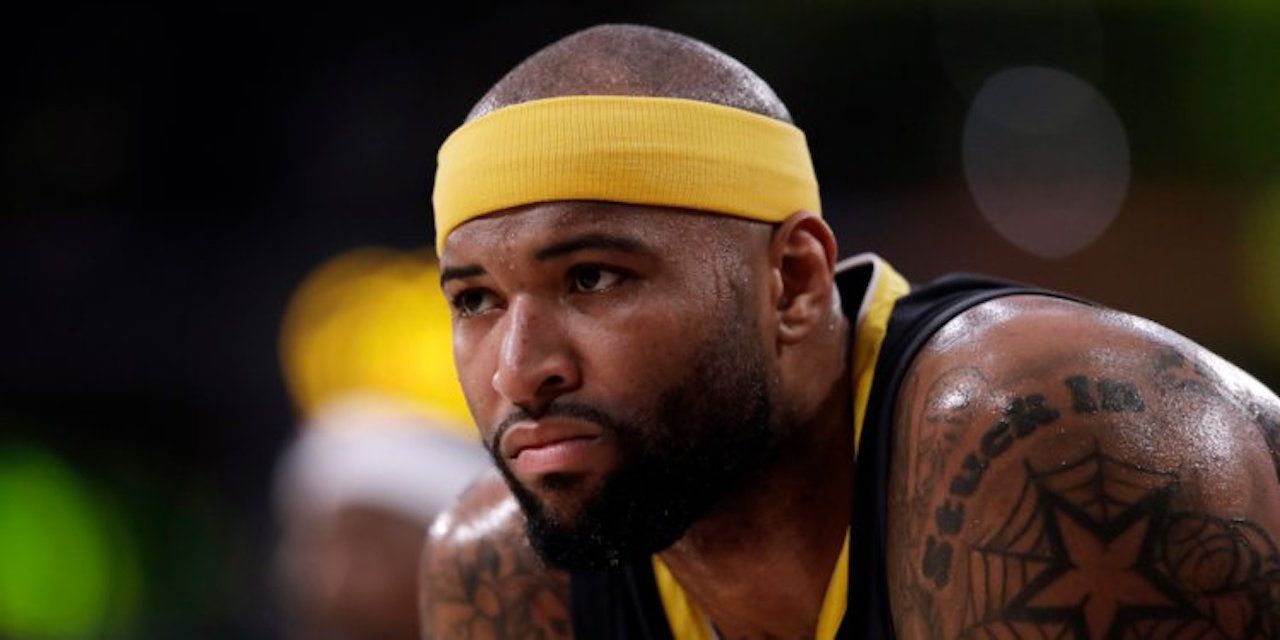 The 28-year-old played half a season last year after coming back from tearing his Achilles. In 30 games, Cousins averaged 16 points a game, his lowest mark as a pro except for his rookie season.
Despite the poor season, Cousins remains confident a team will take him. He said he planned on spending the summer getting in shape for the 2019 season.
"I'm getting my game right," Cousins said. "Getting my game back. Being myself. Getting in better shape. Getting my legs underneath me. It's going to be good offseason for me. I'm excited about that."
No Takers Thus Far
Despite Cousins' commitment to be ready for the season, there has been rumors, but little interest in the free agent. There are a couple of reasons apparently for Cousins' situation.
The first is concerns about the injury he suffered in the 2018 injury. Cousins was with the New Orleans Pelicans when he blew out his left Achilles in the waning seconds of January 26, 2018. He had surgery , and spent 11 months away from basketball.
When he signed with Golden State later that year, he was seen as the missing piece for the team to win another championship. But he struggled to fit in with his team.
Another concern with Cousins is his attitude. Though he had no issues with the Warriors, he was traded from Sacramento to New Orleans in part because he was seen as a malcontent.
The biggest reason, though, could be money. Cousins is looking for a big deal, and teams have mostly spent their free-agent dollars. One reporter said he heard that teams didn't even want to give him a midlevel exception deal, like he got with the Warriors.
Rumor Mill Spinning
There have been teams that have been mentioned to have interest in Cousins, but nearly a week after the free agency period began, no organization has offered him a deal.
The biggest rumblings came from San Antonio. If it were up to the fans, they would welcome Cousins to their team. A billboard appeared near San Antonio with a picture of Cousins wearing a Spurs jersey.
It seems unlikely he will go to the Spurs, however. The team is close to the salary cap and can't afford him.
The Los Angeles Lakers might need Cousins if they don't get Kawhi Leonard. He commented that it would be a dream to play for the Lakers. He would also be reunited with ex-Pelicans teammate Anthony Davis.
Can't Go Home Again
One place he probably won't be at is Golden State. The Warriors have made a move to go younger with their bench players, and Cousins doesn't fit that thinking. The team signed his possible replacement in Willy Cauley-Stein.
Before the signing, Cousins told the Undefeated that he was receptive to resigning with Golden State.
"I don't know. I'm open-minded," Cousins said. "We will see what happens," Cousins said.