Delaware's sports betting industry is off to a fast start, as the state's three casinos took more than $7 million in bets from gamblers in the first 20 days of operation for new legal sportsbooks.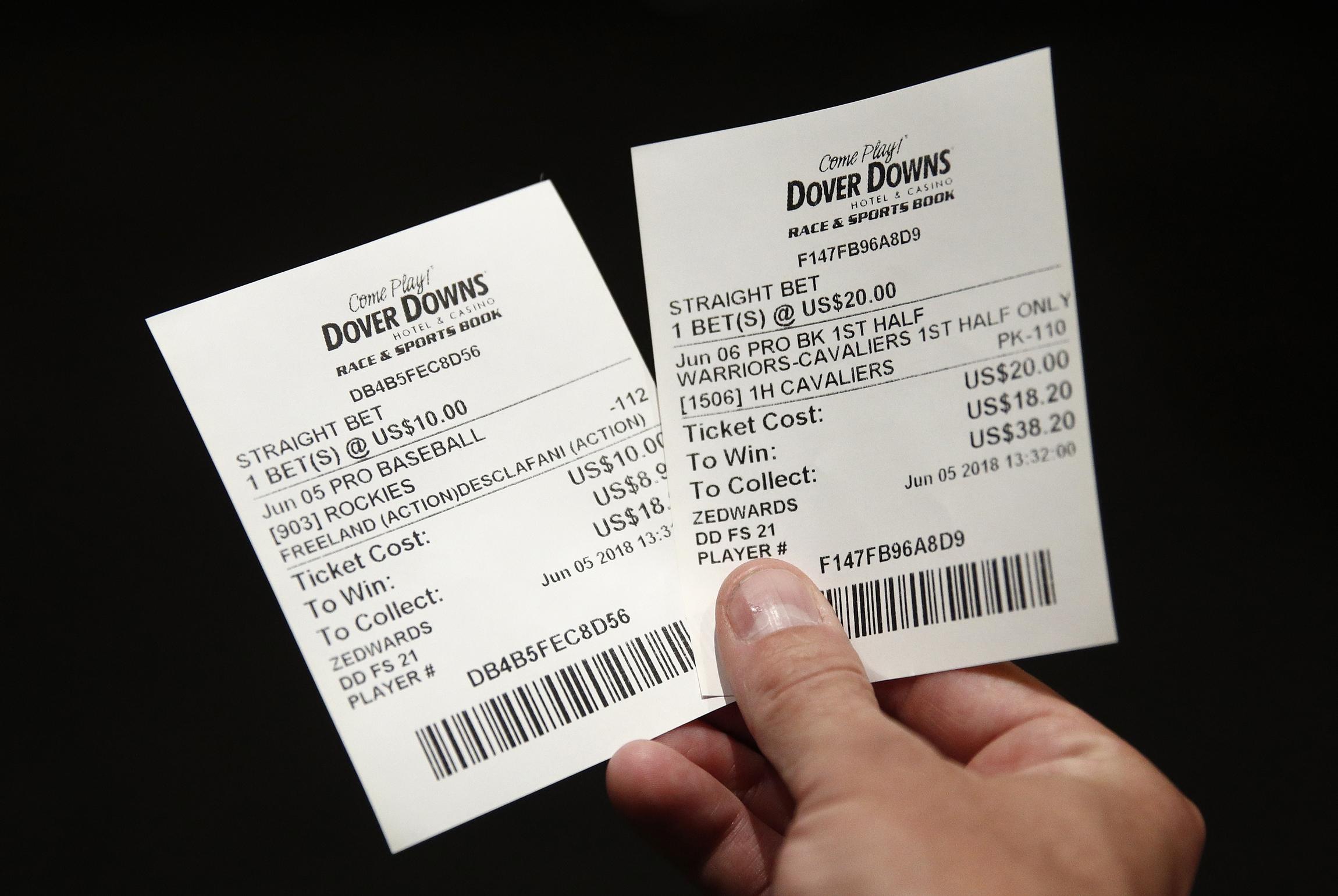 The figures, which cover the period from June 5 when the state started to allow full-scale sports betting until June 24, showed that nearly 70,000 bets were placed over that period, with most of the action happening at Delaware Park.
Delaware Park Dominates
With over 50,000 bets taken and more than $5.2 million in total handle, Delaware Park captured about three-quarters of the state sports betting market. Dover Downs took nearly $1.2 million in bets, while Harrington Raceway saw $590,400 in wagering.
The unaudited numbers also show that bettors won back just over $6 million from their bets. That would suggest almost exactly $1 million in winnings for the sportsbooks, or an incredible 14 percent profit margin – something almost unheard of in the industry.
But that number is a bit misleading, as Delaware isn't reporting their revenues in the same way that Nevada would. Delaware Lottery Games director Vernon Kirk told SportsHandle.com that these were "cash" numbers rather than graded figures, meaning that futures bets were already counted as revenue – even if their competitions weren't over yet. That means there's still plenty of outstanding liability for events like the World Cup, World Series, and Super Bowl.
Even looking at the $1 million figure, most of that will not ultimately go to the casinos. First, there is the 12.5 percent fee that goes to vendors (namely, Scientific Games), leaving the actual proceeds at just over $875,000. The state then takes half of that amount in a revenue sharing agreement with the racetracks. Ten percent goes to a fund that supplements horse racing purses.
That leaves just 40 percent, or about $350,000, for the casinos themselves. And as we noted earlier, that number may be inflated because of the way that wagering is being tracked. In all, the sportsbooks may be keeping very little profit when all is said and done.
Mobile Betting in Time for NFL Season?
Still, the volume of customers and bets was a very positive sign, and Kirk said that the sportsbooks handled it well, thanks in large part to their previous experience offering parlay cards on NFL games.
"We had one brief moment when we were overwhelmed on the second day," Kirk told Sports Handle. "There was a pro basketball game and Delaware Park was a little unprepared for the volume. Otherwise, I can say that we were ready."
The state's handle could increase significantly once mobile betting is up and running, something Kirk says the state hopes will happen in time for football season. If people can bet from their phones, that might ease the traffic to the physical sportsbooks, something Kirk says could be an issue when the NFL season begins.
"I'm a little concerned about what it's going to be like with the football," he said. "But you know, the best laid plans of mice and men. If there are some snaggles, we should be able to sort them out."