Del Mar closed its 82nd summer season with a track record for daily average handle, watching horseplayers wager an average of nearly $18.4 million each day of the 31-day meet.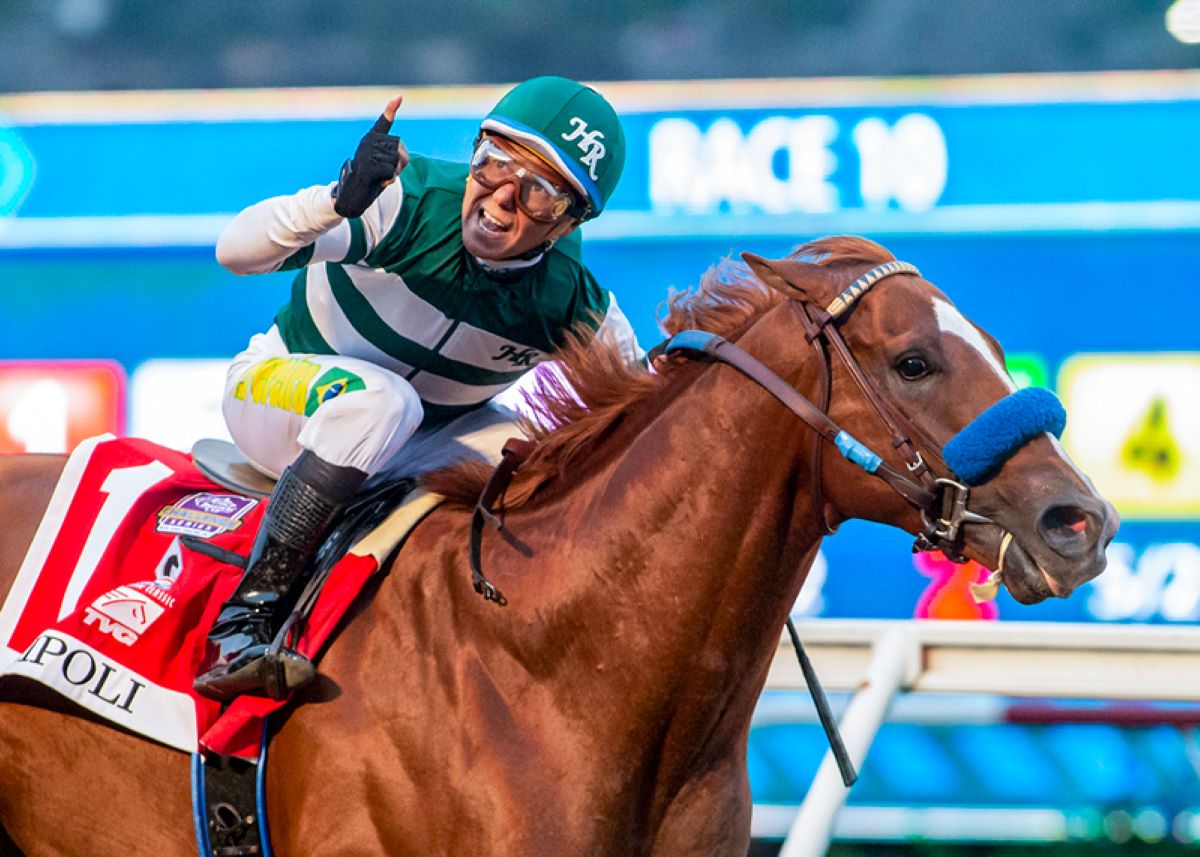 That surpassed last year's daily average of $17.3 million, which came without fans in the stands thanks to the pandemic. It fueled a total all-sources handle of just under $570 million, far outpacing the $467.6 million 2020 total. That 2020 total came with four fewer race days (31-27).
"Terrific, simply terrific. We had our fans come back this year and we put on a show of shows for them," said Del Mar CEO Joe Harper in a statement. "The racing was first-rate, the wagering was over the moon and Del Mar was Del Mar again in all its glory."
Much of that increase came because of Del Mar's large field sizes. Even running four more days in 2021, Del Mar's average field size was 8.45, one of the strongest marks in the country.
Del Mar bucks nationwide horse shortage
"Our horsemen and horsewomen were excellent in responding to the goals we set out to bolster our Southern California horse population," said Del Mar executive vice president of racing Tom Robbins. "We substantially increased purses and incentive bonuses, and they replied in fine fashion. When you realize that other meets across the country are struggling with horse population, we feel we're fortunate to receive the strong participation from owners and trainers. Our core racing product was excellent."
So were the performances of Flavien Prat and Peter Miller, who repeated as Del Mar's leading jockey and trainer, respectively. Prat won 47 races, 15 more than runner-up Juan Hernandez (32), and 18 better than Abel Cedillo (29). Along with 11 stakes wins overall, Prat won seven races the final two days of Del Mar's meet, including four on Sunday and three on Labor Day.
What made Prat's third consecutive Del Mar riding title and fifth in the last six seasons more impressive was that he missed parts of three weekends. That's what happens when you're an in-demand rider summoned for major stakes races at Saratoga or Arlington Park. Even with those hiatuses, Prat still amassed a meet-best $3,672,438 in earnings.
Miller floods the zone, brings home title
Miller captured 26 races, two fewer than his 2020 title-winning campaign, but that was still seven more than Bob Baffert's 19. In Baffert's defense, his win percentage was far superior to Miller's: 30.1% to 18.1%, because Baffert saddled only 63 starters to Miller's 143. John Sadler was third with 18, which included Tripoli's title in the Pacific Classic.
Miller repeated as Del Mar training champion on what he calls "my home track." His fifth summer meet title and ninth overall at Del Mar was buoyed by final-weekend stakes victories by None Above The Law in the Del Mar Derby and Liam's Dove in the Del Mar Juvenile Fillies.
Speaking of Tripoli, the Pacific Classic winner helped Hronis Racing win its sixth Del Mar owner's title and fourth in the last five years. The brothers from the central California town of Delano won eight races and banked $1,020,440, with $600,000 of that coming in the Aug. 21 Pacific Classic.