Last year's Del Mar summer season opener carried such a weird vibe that Del Mar Thoroughbred Club CEO Joe Harper spent much of it walking around in a surreal, dreamy haze.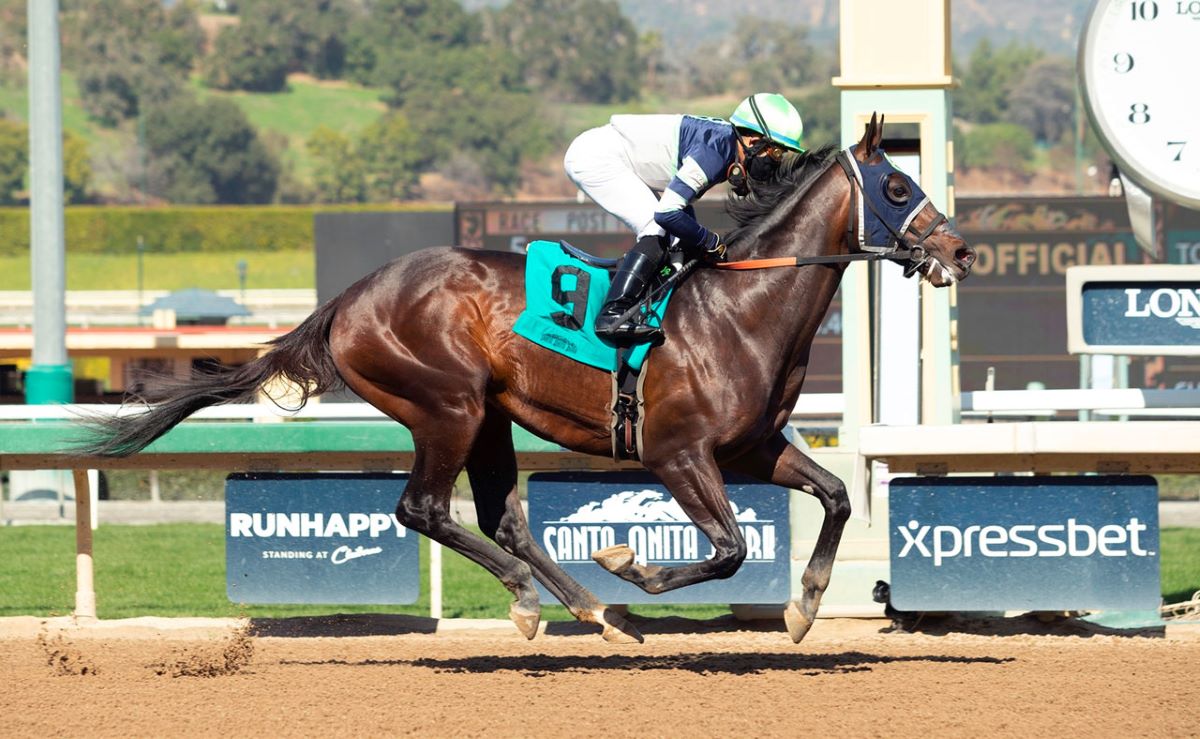 This year, Harper and the rest of Del Mar's sold-out, opening-day crowd – and yes, we said "crowd" – get to see Dream Shake run in a packed, 10-race, opening-day card. The seaside track north of San Diego welcomes approximately 16,000 fans back for the first time since the 2019 fall Bing Crosby Meet.
We'll get back to Dream Shake and his turf debut in Friday's feature, the Black-Type Oceanside Stakes. In the meantime, Harper returns to basking in company.
"Real live people, that's terrific," Harper said in a release. "I spent a lot of time walking around talking to myself last year. (But) It's just great. Having people around is what Del Mar is all about. It's not your average racetrack. It's a party, concerts and all the things that make people happy. It was kind of sad out here last year when your handle is $200,000 on track and $25 million off track. That was kind of a fun day, but it was just weird."
Del Mar gets Friday happy hour started early
Friday's 82nd Del Mar summer opener marks the third time since 1970, and the sixth time in track history, that Del Mar opened its summer season on a Friday. The last time came in 2016 when 42,562 packed the venerable Southern California track. That figure ranks 10th in track history.
This year's 16,000 patrons won't approach that figure, because Del Mar officials – in consultation with state and county health officials – cut attendance off at that figure. But after last year's COVID-19-mandated zero figure, Del Mar will take it and run.
"Last year felt abnormal, weird, very strange, surreal," trainer Peter Miller said earlier this week. "You'd win a race and it felt like you'd won a workout."
No wonder Miller calls Del Mar 'my home track'
Amid that surreal atmosphere, Miller won 28 races last summer. That brought him his fourth Del Mar summer training crown, giving him equal bookends for his four fall titles at the track. He captured six stakes last summer, boosting his career total to 38.
And in Friday's feature, the Oceanside Stakes, Miller sends four-time winner None Above the Law in search of stakes win No. 39. The gelding, winner of two Black-Type stakes at Golden Gate Fields this spring, is one of 14, 3-year-olds entered in the mile trek on the Del Mar turf.
The Oceanside and that maxed-out field fires the opening salvo of Del Mar's turf triple series for 3-year-olds. The Aug. 8 La Jolla Stakes and Sept. 4 Del Mar Derby round out the series.
Dream Shake trades class for turf
For Miller to claim that 39th Del Mar stakes victory, None Above the Law will have to find a way past Dream Shake, who spent his winter and spring tangling with the likes of Life Is Good, Medina Spirit, Rock Your World, Jackie's Warrior. and Drain the Clock.
Dream Shake took on that 3-year-old murderer's row in Grade 1 and Grade 2 races from Santa Anita to Churchill Downs to Belmont Park. Along the way, the son of Twirling Candy finished third in the Grade 2 San Felipe, third in the Grade 1 Santa Anita Derby, second in the Grade 2 Pat Day Mile, and fourth in the Grade 1 Woody Stephens. That fourth at Belmont Park was the only time in five races Dream Shake missed the board. He owns a 1-1-2 record and more than $280,000 in earnings this year.
The Oceanside defines "class relief" after coping with those fields, but it also marks Dream Shake's first taste of turf. Trainer Peter Eurton sees nothing problematic here.
"We didn't want to ship again, and Del Mar's races for him are all on grass until late in the meet," Eurton said. "His sire won the Oceanside and then came back and won the Del Mar Derby. We thought the timing was good to run him now, and we'll see if he likes it. You never know until you try."
The Oceanside is one of 39 stakes races on Del Mar's summer schedule. The track runs Friday-through-Sunday for the first two weeks of the 31-day meet. It moves to Thursday-Sunday for the final six weeks, climaxing with its traditional Labor Day finish on Monday, Sept. 6.