Deiveson Figueiredo knocked out Joseph Benavidez in the main event of UFC Fight Night 169 on Saturday, a result that left the flyweight championship vacant.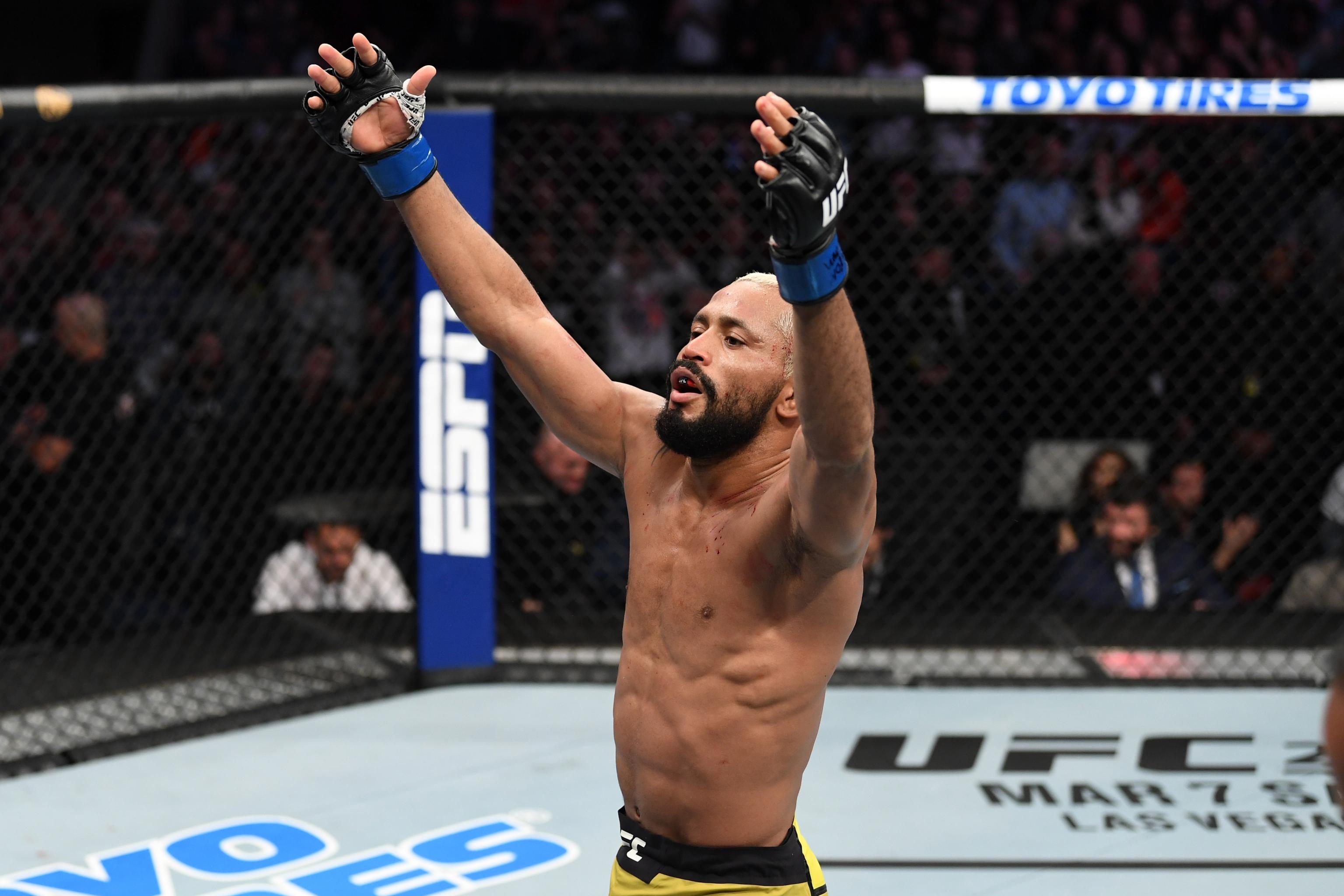 Figueiredo (18-1) wasn't eligible to win the title after he failed to meet the 125-pound weight limit on Friday.
Knockout Leaves Flyweight Division in Limbo
The fight went forward anyway, and Benavidez (28-6) retained the potential to win the title if he came out on top. But Figueiredo took care of business early, knocking out Benavidez with a straight right hand less than two minutes into the second round.
The flyweight title has been vacant since December when former champion Henry Cejudo voluntarily gave up the belt to focus on defending his bantamweight championship instead.
"I am very sorry for missing weight," Figueiredo said after the fight. "But I told everybody I'm gonna put on a big show."
The result continues the tumultuous existence of the UFC's flyweight division. For years, the 125-pound division has seemingly been an afterthought for the company. The UFC has considered dissolving the flyweight ranks at times, only for stars to arise to keep interest in the promotion's lowest weight class alive.
Benavidez failed in his third attempt to win the flyweight title, his first since losing twice to Demetrious Johnson in 2012 and 2013.
Nurmagomedov Sees No Reason to Fight McGregor
Khabib Nurmagomedov continues to deny that he has any interest in pursuing a rematch with Conor McGregor. The lightweight champion told TMZ last week that there is absolutely no sporting reason why the two men should step into the Octagon again.
"If you ask people who's going to win, 99 percent is going to say Khabib, like he did the first time, right?" Nurmagomedov told TMZ. "But people want to see a big drama show, only for this one. If we talk about money, this is good. If we talk about drama, this is good. If we talk about real lightweight contender or real lightweight championship fight, this is not good."
McGregor defeated Donald Cerrone in under a minute at UFC 246 in January in a welterweight bout. The Irishman's future plans are unclear, with many MMA or boxing matches possible thanks to his immense drawing power.
Ortiz Cleared After Positive Drug Test
UFC Hall of Famer Tito Ortiz (21-12-1) regained a win on Friday when the Texas Department of Licensing and Regulation reinstated his December victory over Alberto Rodriguez.
The 45-year-old Ortiz disclosed that he was taking a prescribed medication before the December fight. That drug then showed up as a "disqualifying substance" on a test. However, the TDLR announced Friday that it had cleared Ortiz of any wrongdoing.
"[A fighter will] say, 'Hey, I've been prescribed this, FYI," TDLR spokesperson Tela Mange told ESPN. "And then when it actually comes up, oftentimes we'll take a second look at it just to make sure. That's what happened in this case."