Thursday's Carolina-Tampa Bay game will see defensive tackle Gerald McCoy's new team meet his old one, but he isn't thinking revenge. When McCoy signed with Carolina, many thought this game would give him extra motivation. It's being billed as a revenge game for McCoy, who sees his old team for the first time since he was cut in May. The Panthers are favored by 6.5 points.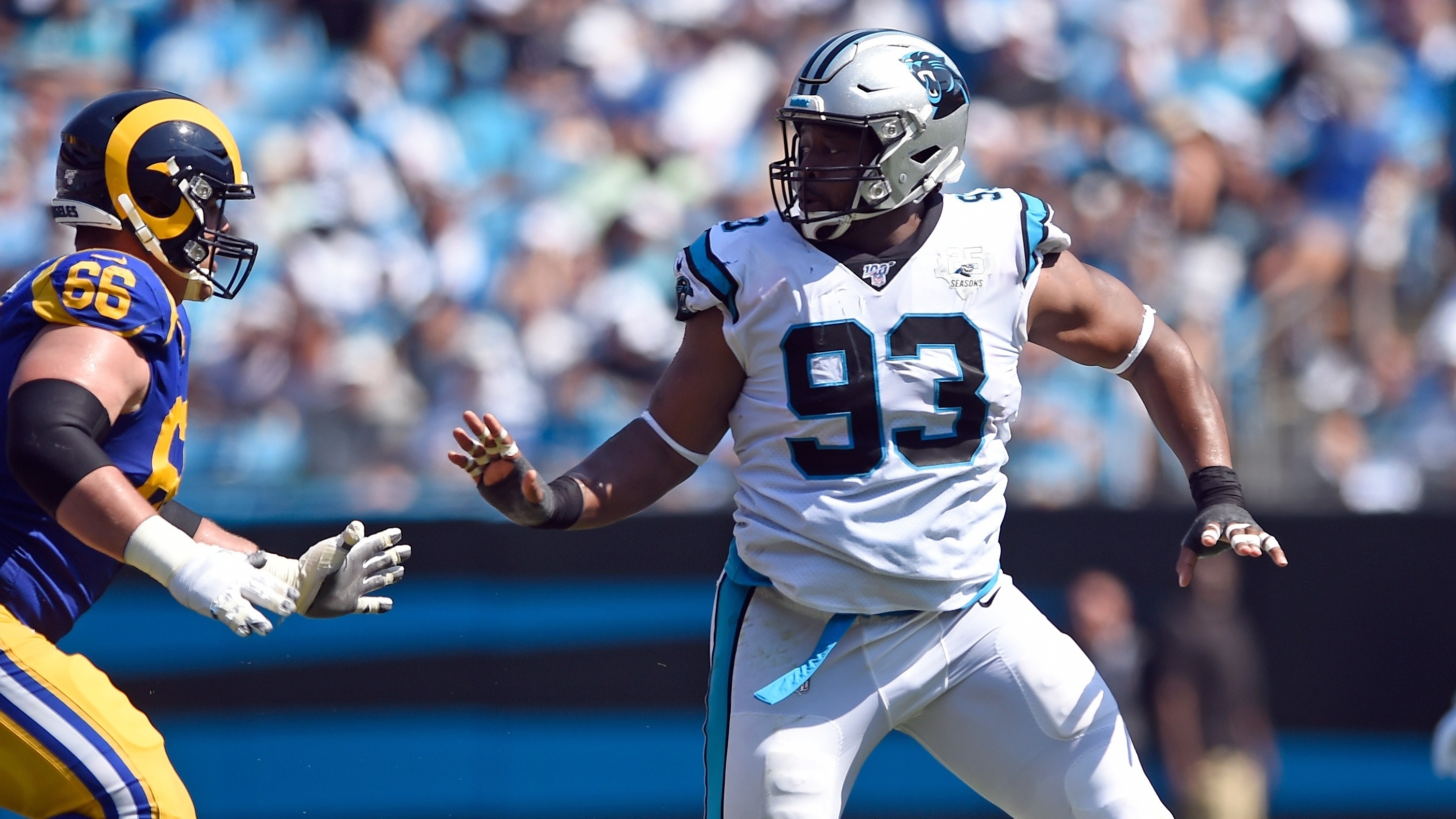 The nine-year Buccaneer was a casualty of a big salary, and when new coach Bruce Arians arrived in Tampa, he didn't exactly give McCoy a vote of confidence. Arians believed McCoy's contract wasn't equal with his production. Plus, Tampa could save $11 million against the salary cap, and use that money on other younger players.
"I've got to evaluate him," Arians told The Athletic in March. "Guys at a certain age, it's different. Usually, the age where they get paid the most and production (doesn't) match. We've got to find that out."
McCoy was one of the team's all-time players. He recorded 54.5 sacks, 296 tackles, and 140 QB hits in nine seasons.
"I'm not going to lie and say I'm not excited," McCoy said about facing his former team. "But I'm not sitting at home like, 'Oh my gosh if I don't play well this game…' What about the other 14? It's a long season. It's just one game. Everybody just chill."
Division Contest for Carolina-Tampa Bay
McCoy has downplayed the contest, saying that he really isn't out for revenge against the team that cut him.
"Oh my gosh. My family, my friends, you guys, everybody is making this game a big deal and I'm not," McCoy said. "Everybody thinks I'm going to make it a big deal and I'm not going to."
McCoy said his father gave him some great advice to get past the distractions of this week.
"Play football, son," McCoy said. "Don't worry about what everybody else is saying. Stuff like, 'Oh, he's going to destroy the Bucs because they cut him!' Who cares? So what? It's one game. I could play well this week and then play horrible next week, and then it's like, 'Well, did he only play because he played his old team?' No, they brought me here to play well every week, you know?"
Teammates Doubt McCoy
While McCoy has downplayed the game, his Carolina Panther teammates are skeptical. Another former Buccaneer, cornerback Javien Elliott, said he believes McCoy will be pumped on Thursday.
"It's a lot more personal," Elliott said. "He was there, what, nine years? I think all that is just going to make him play even better."
A couple of other members of the Panthers expressed doubts about McCoy not being keyed up to face Tampa Bay. Still, McCoy is adamant about this just being another game.
"(My teammates) are like, 'Oh, we know you gonna be on 10 for this game.' I'm going to play the game and have fun like I always do. I'm not going to do any fighting or any of that stuff. I'm not into that. I just play ball and move on. All the chitchat during the game won't be going on. I ain't with all that."