Defending Open champion Francesco Molinari took his opportunity at his Monday press conference to bring up slow play. The issue has become a crusade with him, and his brother and fellow pro Edoardo.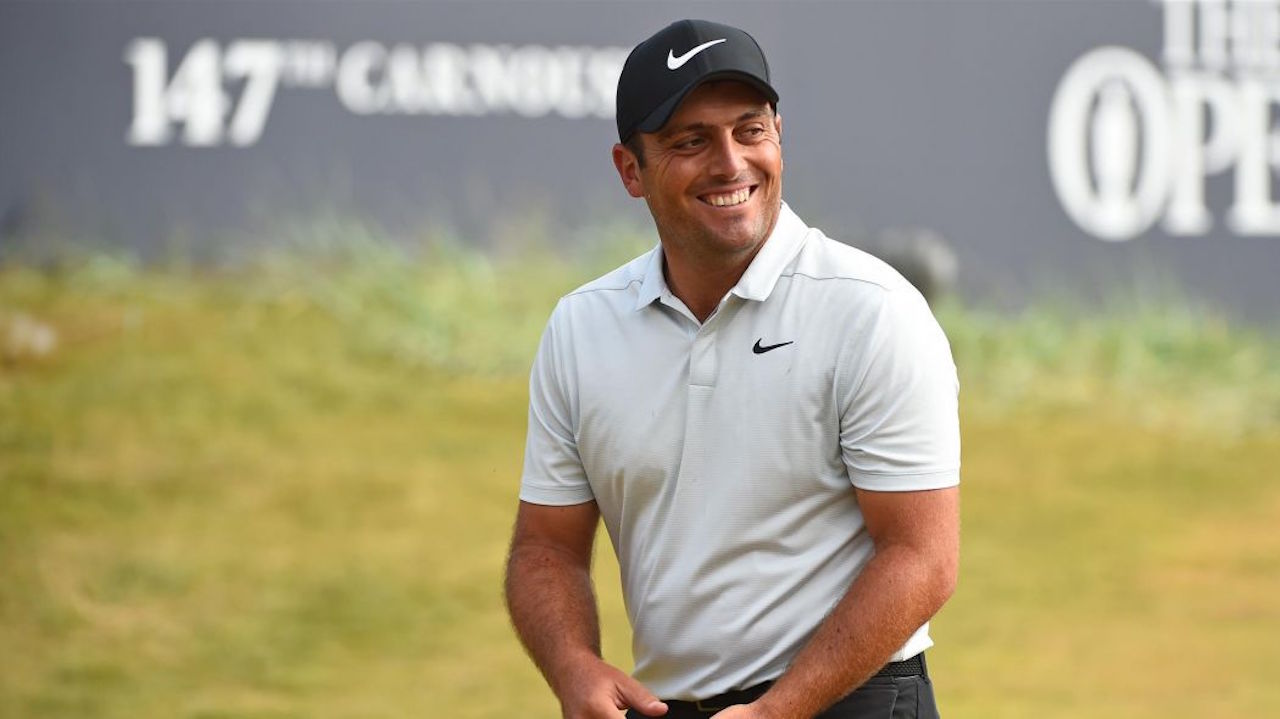 Both Molinari's believe not enough is being done to penalize habitual slow players on the PGA and European tours. Francesco said it is more of a problem than people think.
"It is something that affects all of us," Francesco Molinari said. "The biggest issue is that we are all used to it and it seems we are all adapting to play slower rather than going the other way."
Molinari said the rules don't work as they are not enforced by officials with any consistency. He said he would like to see officials working more proactively.
"The way the rules are set right now are really ineffective because you end up punishing not so much the very slow players, but randomly a player who has a doubt on his shot and takes 10 seconds longer," Molinari said. "The guys that are really slow know that they're slow and have two speeds. One for when they are not on the clock, and one for when they are on the clock. They need to find better rules that they can enforce and just punish the slowest players."
Clarke Gets Honor
The attention is on Rory McIlroy for playing in his home country, but another Irishman is getting the honor of hitting the first shot of the Open Championship at Royal Portrush. Darren Clarke will be the first to tee off on Thursday.
Clarke was approached by the Royal and Ancient's chief executive, Martin Slumbers in June, and asked if he would like to hit the first tee shot to kick off the competition. Clarke has a home near Royal Portrush, and is a member of the club. he has said it is his favorite golf course in the world.
The Open Championship was last at Royal Portrush in 1951, and Clarke said there is a sense of accomplishment bringing it back after such a long absence.
"Will there be tears? No. I'll just be very proud that we have it back here in Northern Ireland," Clarke said. "It goes without saying it's a huge thing to have it back here in Northern Ireland again. It's going to be an amazing tournament. All the practice tickets are all sold out. The atmosphere is going to be sensational."
Weather Report Not Great
Golfers may have a bit of a challenge during the four rounds of the Open Championship. The forecast is calling for possible showers every day of the competition.
The worst day looks like it will be Thursday's first round. Steady rain and wind are being called for throughout most of the afternoon. Those with morning tee times, such as Phil Mickelson and defending champion Molinari could benefit from more benign conditions.
Friday, though the weather might catch up with them. The forecast is for afternoon showers.
Saturday appears to the be the lightest day, with just a chance of rain, but Sunday could affect the leaders. Showers are supposed to come in the afternoon, just as they are teeing off.