In an interview with Sports Illustrated's Jake Fischer, former Cleveland Cavaliers general manager David Griffin described himself as being "miserable" while trying to build a championship contender around superstar LeBron James.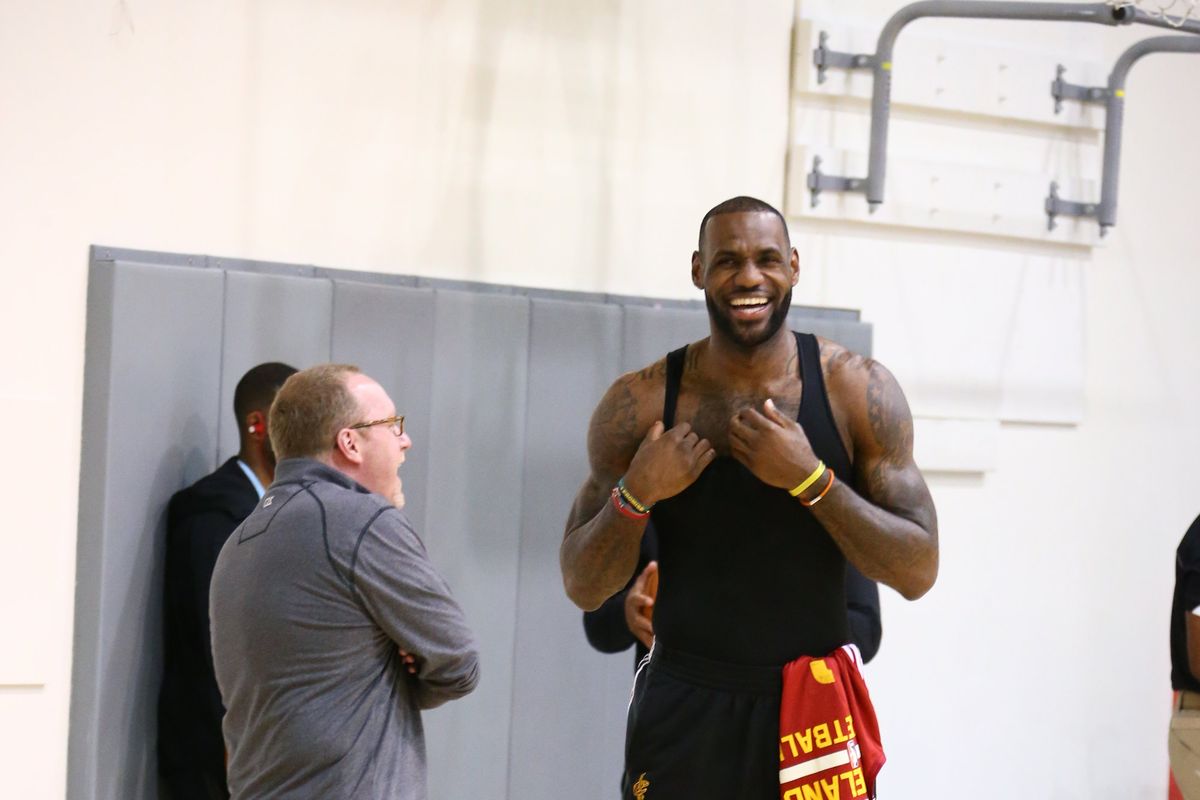 Griffin led the Cleveland front office from 2014 to 2017, during which time the team made three trips to the NBA Finals and won the 2016 NBA championship in seven games over the Golden State Warriors.
Griffin: Cavs Won 'Despite Our Culture'
But that championship spelled the beginning of the end of Griffin's tenure in Cleveland, as the pressure of the job had sapped any enjoyment he felt in watch his team reach the pinnacle of the sport.
"Everything we did was so inorganic and unsustainable and, frankly, not fun," Griffin told Fischer. "Literally the moment we won the championship I knew I was gonna leave. There was no way I was gonna stay for any amount of money."
In the story, Griffin recounts how James' series of single-year contracts meant that there was always pressure to deliver a roster that had a chance to win a title immediately, rather than develop a roster as part of a long-term plan.
"We won despite our culture to a huge degree," Griffin said. "There were so many things during that period of time that I wanted to do differently. If you make everything about, 'It's a destination. Damn the torpedoes, I gotta get there,' that might be the only time you get there."
Despite those stresses, Griffin says that he had "a great relationship" with LeBron.
"I would tell him what he needed to hear and he respected that I was telling him that for the right reasons," he said.
LeBron Shocked by Comments
That relationship has persisted in the years since Griffin and James worked together. But Griffin's latest comments may not have sat well with LeBron, with sources close to the four-time NBA MVP telling ESPN.com that he was "shocked" at how Griffin characterized him in the article. James may have even reacted to the story on Twitter Thursday, though he did not specifically talk about Griffin or the comments.
Alright alright. Enough is enough. The throne has been played with to much and I ain't for horseplay. Ether coming soon! 😁🔥🔥🔥🔥🔥🔥🔥🔥🔥👑 #JamesGang✊🏾

— LeBron James (@KingJames) August 1, 2019
Since 2017, Griffin, James, and the Cavaliers have each gone in their own directions, and now sit in very different parts of the NBA hierarchy.
Griffin is now the executive vice president of the New Orleans Pelicans, and is looking to rebuild the team after the departure of Anthony Davis last season. He has a new budding superstar to build around in No. 1 draft pick Zion Williamson, who is the -150 favorite to win the 2019-2020 Rookie of the Year award according to FanDuel Sportsbook. The team as a whole is still a ways off from competing for a title though, with the Pelicans getting 65/1 odds of winning a title next season.
James, on the other hand, has a very realistic chance of earning a title with the Los Angeles Lakers. The addition of Anthony Davis and DeMarcus Cousins has turned the Lakers into a +440 pick to win the NBA championship, second only to the Clippers (+330). The 34-year-old James is still expected to find plenty of personal success as well, as he is a solid +750 pick to win his fifth NBA MVP award.
Meanwhile, the Cleveland Cavaliers have been left in rebuilding mode. At 250/1, the team isn't expected to be in contention for a playoff spot, let alone a championship this year, with FanDuel giving the Cavaliers an over/under of just 23.5 wins on the season.