Fresh off just missing the cut at the Open Championship last week, Darren Clarke makes his debut at the Senior Open Championship. The senior major will be played at Royal Lytham & St Annes beginning Thursday.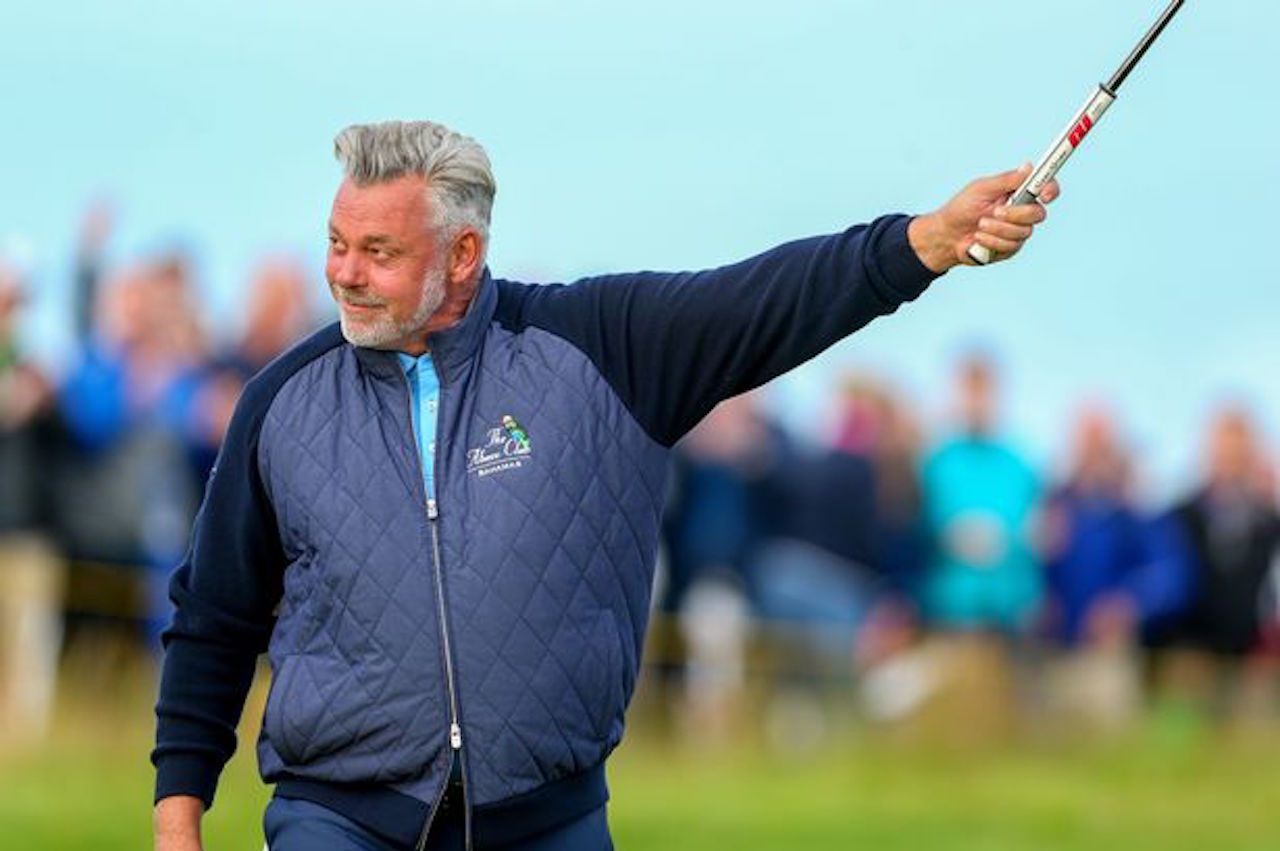 The favorite is Retief Goosen, who won another major played last week, the Seniors Players Championship. Goosen is at 8/1, followed by Jerry Kelly and Bernhard Langer at 10/1.
Clarke is down the board a bit at 40/1, but had a strong outing at the Open Championship. He missed the cut by two shots, but finished higher than any of the other three (Miguel Angel Jimenez, Paul Lawrie, Tom Lehman) senior players.
Royal Lytham is a course Clarke is familiar with having played the Open three times. But this being his first Senior Open he's not sure what to expect.
"This is my first one, and it's nice to come back to Lytham again," Clarke said. "I played the last one here and I've been fortunate to play three previous Opens here. The course is wonderful, it's still as tough as it's ever been. The course is in a great shape and it will be a very good week."
Stacked Field
There are several golfers in the field who have won an Open Championship, including Clarke. The Irishman said there are a lot of solid players, and it should make for a competitive tournament. There are 14 major championship winners, and 25 Ryder Cup players entered.
"It's a very strong field, lots of major champions and great players," Clarke said. "So it's going to be a good, fair, stern test. I'm not averse to a bit of wind, from what I've seen it will change direction over the week, so we'll see all aspects of the golf course."
The first full year for Clarke has been a learning curve. He finished tied for second in March at the Cologuard Classic, and a tied for fourth at the Japan Mastercard Championship. His other events haven't been as fruitful. He has had only one other top 20 in 12 events.
Still he is hoping he can become the fourth golfer to win both the Open and the Senior Open. Gary Player, Langer, and Tom Watson are the others.
Lawrie Making Debut
Another former Open winner that is making his first start at this event is Paul Lawrie. The 1999 major championship winner is in his first year on the PGA Champions Tour and is having a rough year. He has played in four events and his best finish is a tie for 21st. He is 125/1 to win this week.
"I played a little bit on the Champions Tour and I've played a couple in the Staysure," Lawrie said. "I played the Farmfoods one down at Trevose, and I played Jean Van de Velde's one in France. So yeah, the standard is very good. But I knew that. These guys, just because they get to 50, the standard doesn't drop a hell of a lot, to be honest, and it's been blowing me away with how good these guys can still play."