Several news outlets reported Thursday that Daniel Murphy had agreed to a two-year contract with the Colorado Rockies that would pay the veteran second baseman $24 million.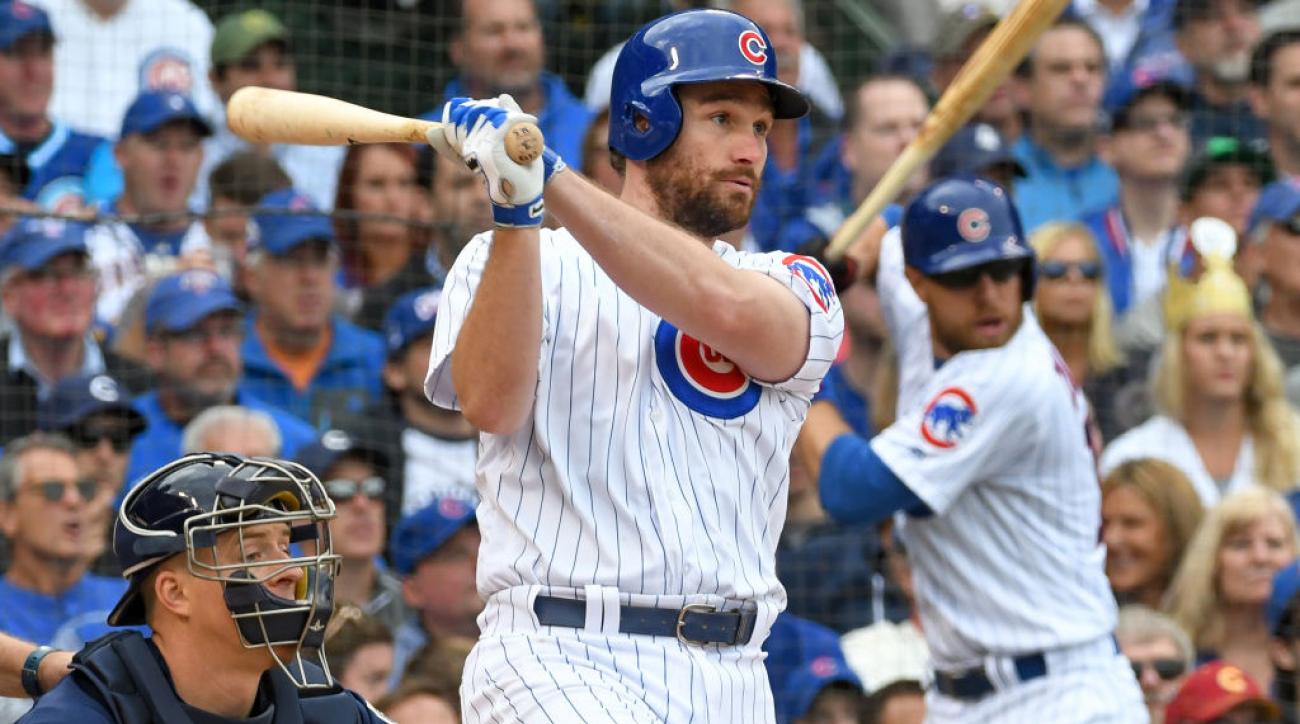 The 33-year-old Murphy started last year with the Washington Nationals, but was traded to Chicago Cubs late last season.
Mid-Career Adjustments Make Murphy a Star
Murphy played the bulk of his career with the New York Mets, being drafted by the team in 2006 and making his major league debut in 2008. For most of his time in the majors, Murphy was a reliable hitter without much power, though he did make an All-Star Game appearance in 2014.
But things changed late in the 2015 season. Murphy made adjustments to his approach which allowed him to drive the ball with more power, leading him to hit seven home runs in the playoffs as the Mets reached the World Series.
After that season, Murphy became a free agent and signed with the Nationals, where he had the two best years of his career. Not only did he make the All-Star Team in both seasons, but he finished second in the MVP voting in 2016, when he hit .347 with 25 home runs and 104 RBIs.
Murphy missed the first 64 games of the 2018 season due to having had surgery on his right knee in October 2017. His productivity was diminished even after his return, but he was able to put together a solid season, hitting a combined .299 with 12 home runs in 98 games for the Nationals and Cubs.
Rockies Want to Challenge Dodgers in NL West
Heading into his age-34 season, Murphy may be declining from his peak, but he should still improve the Colorado lineup as the team looks to contend with the Los Angeles Dodgers for the NL West title. It's also likely that Murphy – never a great defender – will move to primarily playing first base for the Rockies.
By signing Murphy, the Rockies are signaling that they don't intend to pursue second baseman D.J. LeMahieu, who also became a free agent after the season ended. LeMahieu has spent the entirety of his eight-year career up to this point with Colorado, last year hitting .276 with 15 home runs and 62 RBIs in 128 games for the team.
The younger LeMahieu is expected to receive a much larger contract than Murphy, meaning the Rockies will save money that should allow them to bolster their pitching staff or make other moves to improve their roster. Colorado is coming off of two straight playoff appearances, last year beating the Cubs in the NL Wild Card Game before falling to the Milwaukee Brewers in the NLDS.
The Rockies still have a ways to go if they want to become a World Series favorite, however. William Hill currently lists Colorado as a 40/1 pick to win a championship next year, far behind the likes of the Boston Red Sox (6/1) and Houston Astros (6/1), as well as the Dodgers (7/1).
Making Murphy Fit
Murphy's addition will require Colorado to move players around defensively, though it should be a relatively smooth transition for all involved.
It appears likely that Murphy will mostly play first base, with prospect Brandan Rodgers or second-year player Ryan McMahon moving to second base. Ian Desmond will then have to move to center field, with Charlie Blackmon shifting over to left field. Murphy could also play second base on occasion, giving Colorado added flexibility.