UFC president Dana White has said in the past that he doubts a fight will materialize between boxer Floyd Mayweather and UFC lightweight champion Khabib Nurmagomedov. But while that assessment hasn't changed much, White did admit this week that there have at least been talks between him and Mayweather's team about the potential to promote Mayweather in the UFC.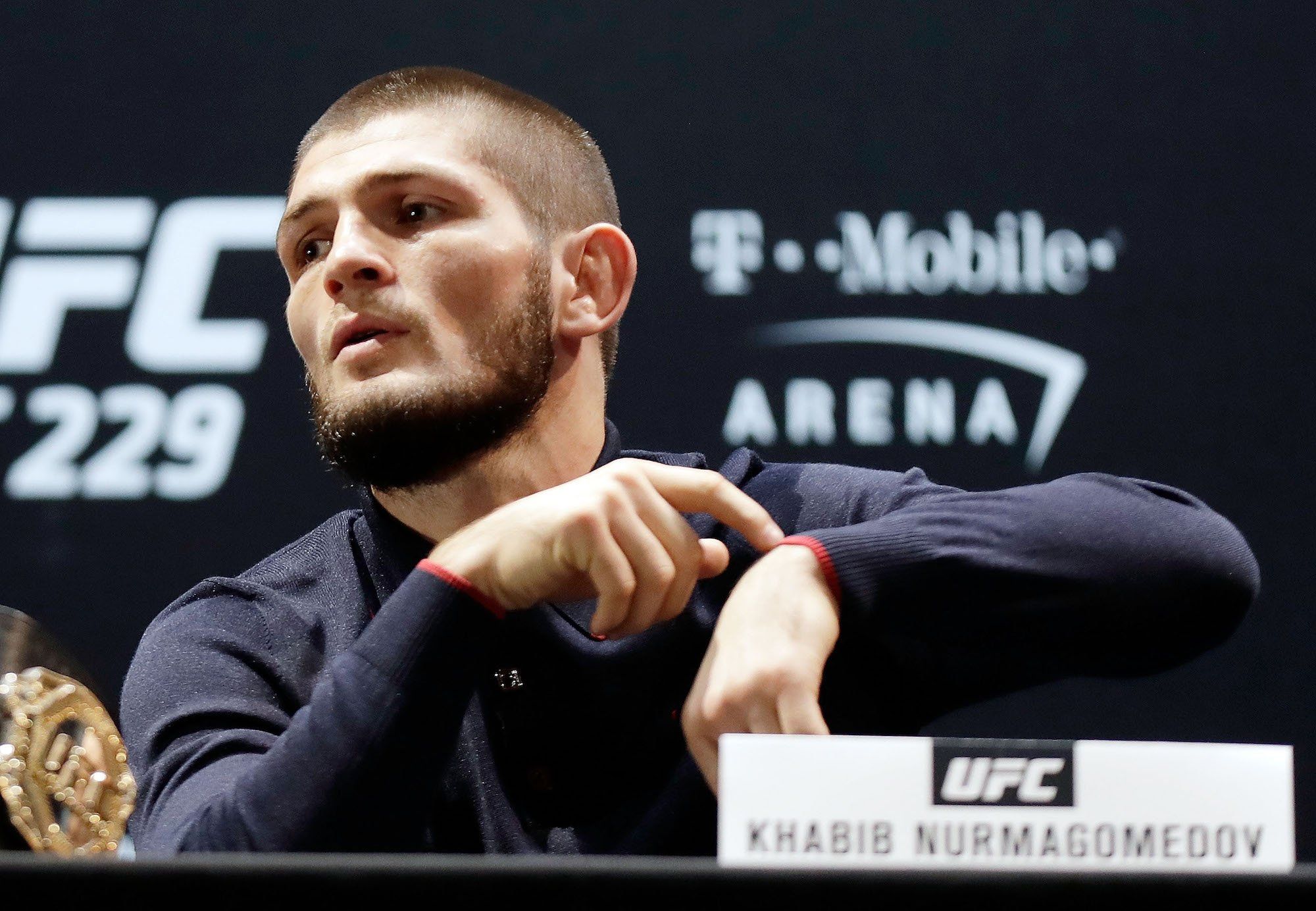 On Thursday, White appeared on ESPN's "Get Up!" television program, and said that he had met with members of Mayweather's team on Wednesday in Los Angeles to talk about the possibility of the legendary boxer making a splash in the UFC Octagon.
White: Floyd's Turn to Come to the Octagon
The two sides have worked together before, when Mayweather Promotions and the UFC teamed up for the spectacle that was the 2017 boxing match between Mayweather and Conor McGregor. But despite how much money everyone made from that fight, White says he would want the boxer to come to his turf if a similar clash were to happen in the future.
"We went over there, we boxed him," White told ESPN. "If he wants to do it again, he has to come to the UFC. I don't think it's realistic at all, but I didn't think the boxing match was either. So, we'll see."
Both Mayweather (50-0 as a boxer) and Nurmagomedov (27-0 as a mixed martial artist) have made noise about a potential fight between the two undefeated champions. Based on what White said, it sounds as though the topic was broached during Wednesday's talks – but that doesn't mean that the two sides are any closer to an actual fight.
"I don't want to say anything that makes it sound like, 'Oh wow, this could happen,'" White said. "I don't think it's going to happen. I don't think the fight would happen in the UFC, but they didn't say no."
Nurmagomedov Awaits NSAC Discipline
At the moment, it's unclear when Nurmagomedov will be cleared to fight anyone. The Dagestani champion is facing possible fines and suspensions from the Nevada State Athletic Commission for his role in a post-fight brawl that took place after his lightweight title defense against McGregor at UFC 229 last month.  Nurmagomedov and McGregor are currently under temporary suspension until NSAC decides on their official punishments.
Mayweather has talked over the past year about having an interest in training for MMA, and there have been suggestions that he might want to try his hand in the UFC, perhaps even looking to fight McGregor in an MMA rematch of their boxing encounter at some point.
If Mayweather is now setting his sights on Nurmagomedov, he would likely find it extremely difficult to compete with him in the Octagon. The lightweight champion has lost only one round in his UFC career, and may be one of the best grapplers in the world – the kind of skill set that Mayweather has never had to deal with before.
That would make Khabib a massive favorite in any MMA encounter between the two. The same could be said of Mayweather were the fight to take place under boxing rules, but White reiterated that he couldn't see that happening.
"There will not be a boxing match," White told ESPN. "Obviously if it was something that Khabib really wanted to do, we'd sit down and talk about it, but I don't like anything about it. I haven't talked to Khabib about it at all. His interest needs to be defending his title over here."