Dak Prescott was angry after Dallas lost to Minnesota on Sunday, but the quarterback refused to criticize the play calls. Offensive coordinator Kellen Moore had a couple of questionable play calls on Sunday night against the Vikings.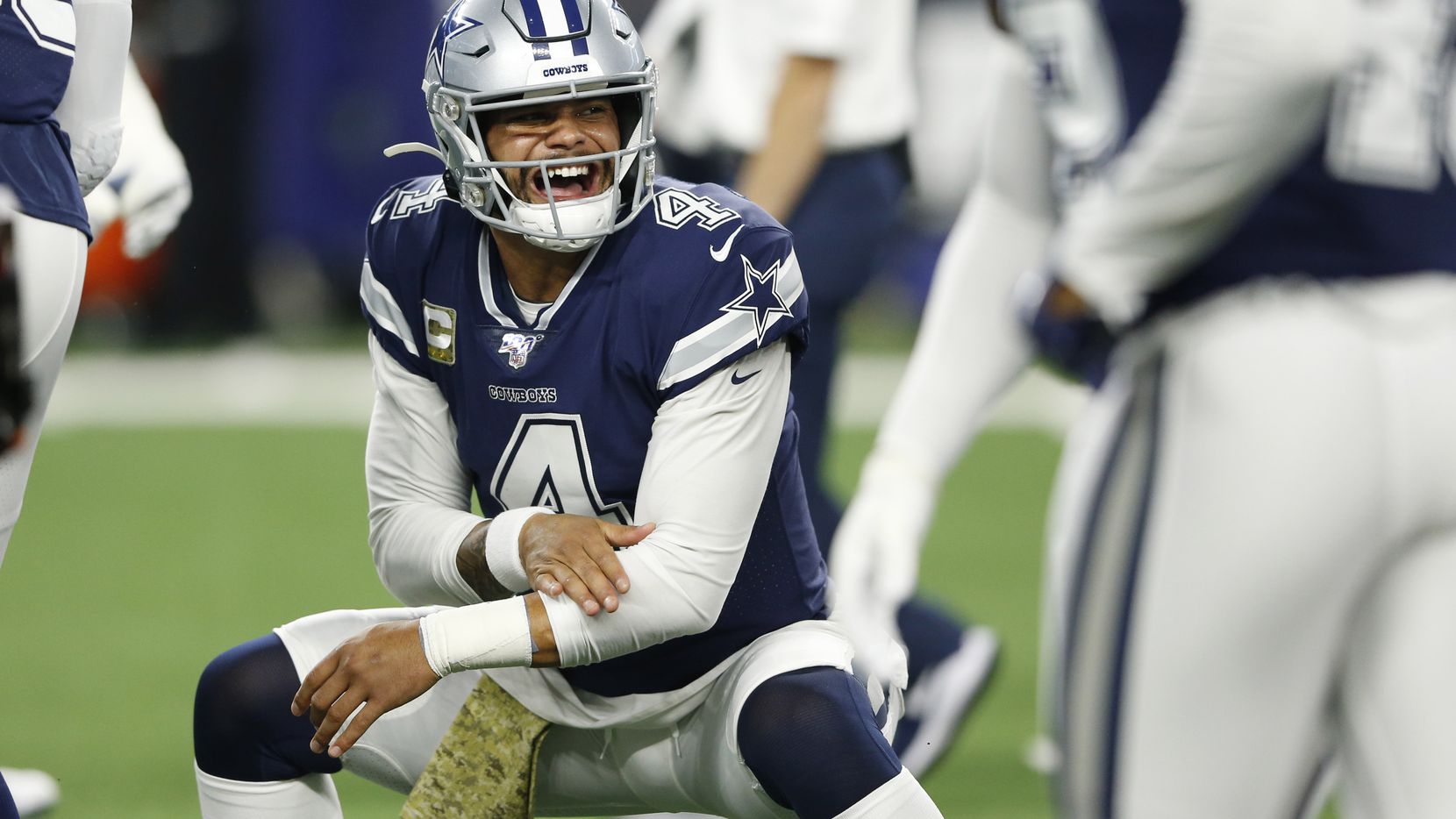 Most eye-raising were a series of plays from Minnesota's 11-yard line. With 1:53 remaining in the game, the Cowboys had a 2nd and 2, but the ball was taken out of Prescott's hands not once, but twice. Moore opted for two run plays with Ezekiel Elliott, and both were stopped short of a first down.
Elliott had been ineffective most of the night, gaining 47 yards on 20 carries. Minnesota's run defense is ranked seventh in the NFL. On fourth down Prescott threw a pass to Elliott that was dropped.
Prescott was in no mood to entertain questions about the play calls. When asked a couple times about them at the post-game press conference, he was quick to snap back that Garrett and Moore weren't to blame.
"I'm not going to question the play-calling," Prescott said. "There were opportunities. We've just got to do better and execute those plays, simple as that. Every guy in that locker room would say that."
Garrett Passes Buck on Dallas Play Calls
While Garrett didn't address the play calls on Sunday, he did go on a local radio show on Monday and reminded people that Moore, not him, is responsible for the offensive play calls.
"Kellen's calling the game," Garrett said. "In that situation it's 2nd and 2. He felt like he had a good opportunity against a favorable box to run the ball in those situations. On each of those plays we had options beyond just the run."
Garrett, however, took responsibility for some defensive miscues on what turned out to be Minnesota's game-winning drive. One was not calling a time out when the Cowboys only had 10 men on the field.
"Yeah, didn't do a good enough job getting our communication right, to have 11 out there," Garrett said. "Typically (timeouts) come from the sidelines. We weren't on top of it fast enough to see that and process the whole thing and get it called."
Jerry Jones Sends Ominous Message
One person who will have the ultimate say in who is to blame is owner Jerry Jones. He wasn't thrilled about the team's fourth loss to a non-NFC East opponent. The team is at 5-4, and is now tied for first with the surging Philadelphia Eagles in the conference. They face another NFC North opponent on Sunday when they travel to Detroit, and the Cowboys are 4.5-point favorites.
When asked after Sunday's game what he thought, Jones didn't exactly give his team, or Garrett, a glowing review.
"It's disappointing, disappointing," Jones said. "We'll have to pay for this one. Hopefully it won't be terminal."
Prescott was less gloomy, however, saying the team has to focus on getting a victory against the Lions.
"We have to go win that game," Prescott said. "One day at a time, that's how we're going to take it, that's our approach. I've said it before that we're going to lock arms. We're going to get better."