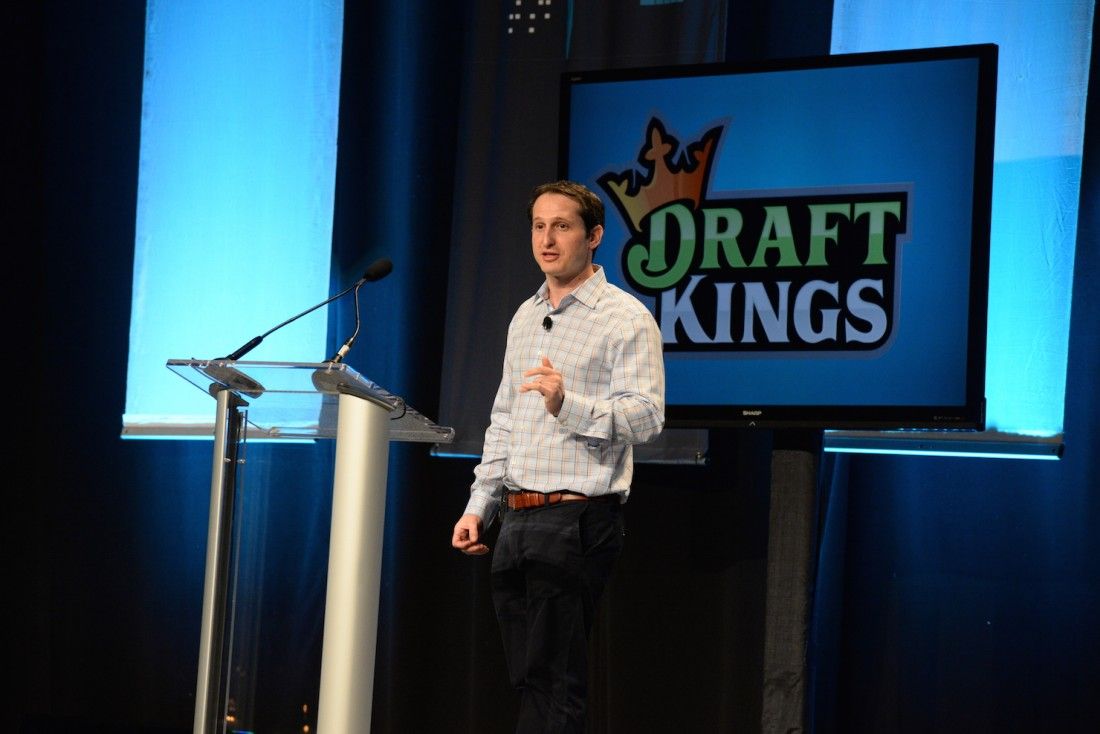 Daily fantasy sports (DFS) is alive, but perhaps not so well.
The previous 365 days beat up the emerging industry and wreaked havoc on its leaders. Lawsuits, opinions from state attorneys general, politicians scrambling to decide where they stand, and sports fans expressing both their disgust and pleasure made for a roller coaster ride.
Fantasy sports began over a decade ago as a fun way for fans to take on their friends in season-long leagues. But daily fantasy brought the masses together for one-day and weeklong contests, and the prize pool ballooned.
DFS took center stage in October 2015 after Ethan Haskell, a DraftKings employee, won $350,000 on rival FanDuel. Allegations that Haskell used inside data to assemble his roster to better his chances were never proven, but the scandal put DFS on the minds of lawmakers.
An intervention of sorts was needed, but DFS leaders DraftKings and FanDuel weren't initially prepared for a rehab of the industry.
States Pass Legislation
In terms of daily fantasy sports, 2016 will be remembered as the year when multiple states approved DFS guidelines. Indiana, Colorado, Massachusetts, Mississippi, Missouri, Rhode Island, Tennessee, West Virginia, and Virginia all passed DFS statutes to govern and regulate the online contests.
But the headliner was of course New York, the culmination of a bitter back-and-forth between DraftKings and FanDuel and New York Attorney General Eric Schneiderman. The Empire State's leading legal authority went after DFS and sued the operators for violating state gambling laws.
The two parties reached a truce, with DraftKings and FanDuel suspending their contests while the state legislature mulled oversight. The General Assembly eventually acted and passed a DFS bill, which Governor Andrew Cuomo (D) signed into law in August.
Leaky Pools
The heavy public scrutiny placed on DFS operators in 2016 likely damaged the reputation of the once-budding online contests.
NFL is DFS' most important sport, but in week one back in September, DraftKings admitted it paid out millions of dollars in shortfalls. DraftKings and FanDuel hold a large monopoly on daily fantasy sports in America, but that isn't stopping the two adversaries from battling for ultimate supremacy.
Guarantees attract fantasy players, and when the entries fall short, the DFS operator is on the hook to make up the difference. Overlays are the DFS customer's best friend, and the DFS company's worst enemy.
ESPN reported that DraftKings paid $4 million to makeup the gap in its week one contests. One shortfall example was the $5 million guaranteed "Millionaire Maker," a $3 entry contest that attracted only 1.4 million entries, or $4.3 million.
More scandal struck DFS the following weekend when DraftKings sponsored pro Al Zeidenfeld won the "Millionaire Maker" contest in week two of the NFL season. DraftKings endorses Zeidenfeld, who distributes advice on daily fantasy sports to the general playing population.
"It's at least curious that the winner of DraftKings' flagship contest is someone paid to give advice to his ostensible competitors," Deadspin opined in September.
DFS enters 2017 on the injured reserve and its commercials stored away in the archival footage room, but DraftKings and FanDuel are pressing on.