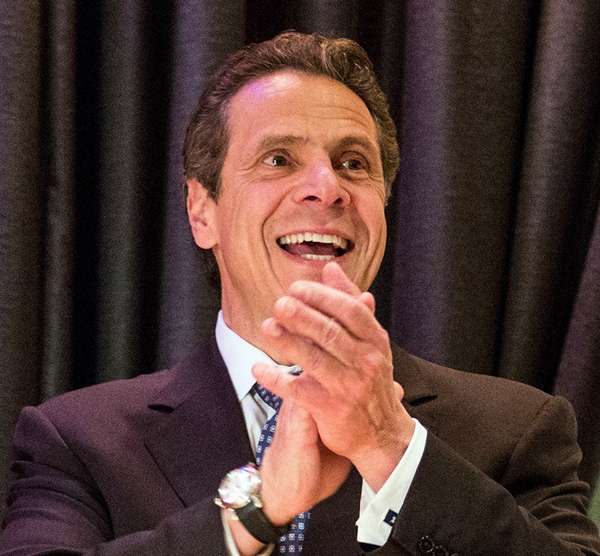 Daily fantasy sports (DFS) bills have been passed and now signed into law in Massachusetts and New York.
This week Massachusetts Governor Charlie Baker (R) signed a bill that classifies DFS as contests of skill and therefore makes the online activity legal under state law. "A fantasy contest shall not be considered illegal gaming," the statue states.
The measure is part of a wide-ranging economic bill package aimed at creating jobs. Baker is also creating a special commission to conduct a comprehensive study on online gambling and fantasy sports.
DraftKings, one of two DFS market leaders along with FanDuel, is headquartered in Boston.
"What I believe we were doing is simply taking what the attorney general had put out there as sort of directional guidance and turned it into a statute, so that a company like DraftKings, which is a big and successful player in the consumer online business, can continue to be headquartered here in the commonwealth," Baker told reporters after signing the measure.
Players must be at least 21 years of age in order to access and play DFS in Massachusetts. There are no licensing fees or additional taxes being levied on DFS operators.
Cuomo Finally Signs DFS
The New York legislature passed its own DFS bill in mid-June, but the bill only officially became law this month. With the state Senate and Assembly adjourned for the year, Governor Andrew Cuomo (D) had the privilege of taking his time in calling for legislation that had been passed.
Nearly two months after SB 8153 received the support of the Assembly and Senate, Cuomo finally called for the bill in early August.
"On behalf of more than three million fantasy players across the state and our entire company, we want to sincerely thank Governor Cuomo and members of the state legislature . . . for bringing fantasy sports back to New York," FanDuel CEO Nigel Eccles said in a statement. "With the future of fantasy sports affirmed in New York we expect our legislative momentum will only accelerate as more states address the issue."
SB 8153 will tax net revenues from DFS at 15.5 percent and require DFS operators to obtain a no-cost license.
Cuomo's signature brings to a close a long, contentious DFS battle in the Empire State between operators and New York Attorney General Eric Schneiderman.
New FanDuel
The most profitable DFS league, NFL football, is less than one month out. As DFS companies ready for the season, FanDuel is looking to retake the top spot over rival DraftKings by giving its brand a fresh look.
On August 1, the New York-based company revealed its new image. The FanDuel logo features an "F" and D" in the shape of a shield and the primary color of the site is now blue.
"The past year has been tumultuous for this industry," Eccles explained. "The new FanDuel brand reflects our commitment to transparency, innovation and enhancing the user experience."