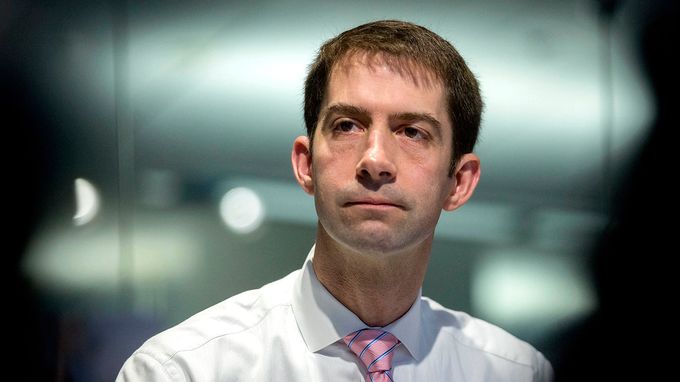 One daily fantasy sports (DFS) opponent is getting creative in going about eradicating the popular online wagering contests in his state.
Ohio State Senator Bill Coley (R-District 4) is pushing a new piece of legislation he authored that would restrict DFS companies like DraftKings and FanDuel from making a profit off the internet games that feature elements of both skill and chance. Ohio Senate Bill 356 would make it illegal for DFS sites to charge rake or take a percentage of the pool.
"Promotions like these are very successful," Coley said during a press conference on September 26. "But when you're taking a rake . . . you're breaking the law and you need to stop doing that in the state of Ohio."
One headline in Ohio read, "Bill calls for regulation of fantasy sports," but in reality Coley's legislation would ban fantasy sports. No DFS firm would continue operating the contests free of charge, as no McDonald's would open in a community that bars it from selling burgers and fries at anything over cost.
Similar to cash poker games in casinos, DFS companies take a percentage of the pot, typically between five and 10 percent, in exchange for running the contest.
Coley vs. McColley
DraftKings and FanDuel spokesman Marc La Vorgna responded in a statement, "Sen. Coley is completely on an island isolated from Ohioans who love fantasy sports and isolated from his caucus where he has no support for his attempt to ban fantasy sports."
In the legislative chamber opposite Coley, Ohio State Rep. Robert McColley (R-District 81) is expected to soon announce legislation that would authorize daily fantasy sports in Ohio and allow the nearly two million residents playing the games to continue in a regulated manner.
Ohio Attorney General Mike DeWine opined in late June that his office lacked the authority to dictate DFS, and deflected the topic to the state legislature.
That's led to Coley and McColley pushing two opposing DFS positions.
Sheldon Picks Cotton
Ohio's DFS battle could become null and void if Congress intervenes on internet gambling. Fortunately for advocates of online gaming and those who believe in states' rights and the Tenth Amendment, to date there's been little enthusiasm in Washington, DC, when it comes to the issue.
But that isn't stopping Las Vegas Sands billionaire Sheldon Adelson from continuing to use his political clout to persuade congresspersons to advance anti-online gambling legislation.
This week, Sen. Tom Cotton (R-Arkansas) introduced S.3376, a bill that would overrule the 2011 Department of Justice Memorandum Opinion that said the Wire Act prevents online sports betting, but not necessarily other forms of internet gambling.
Adelson has been on a moral crusade, at least he claims, to thwart iGaming. He's donated millions of dollars to conservative candidates, who in return have introduced the Restoration of America's Wire Act (RAWA), and now S.3376.
Cotton is one of those recipients.
Cotton's bill, cosponsored by RAWA author Sen. Lindsey Graham (R-South Carolina), says the DOJ's 2011 stance "shall have no force or effect" on the Wire Act or the Unlawful Internet Gambling Enforcement Act of 2006 (UIGEA).
UIGEA prohibited financial institutions from completing online transactions related to internet gaming.