The college basketball season is less than a month old, and three top-ranked teams all lost shortly after receiving the #1 ranking in the AP Poll. The Louisville Cardinals (7-0) currently hold the #1 ranking in college basketball. Will they become the latest #1 team to topple when they face #4 Michigan this week?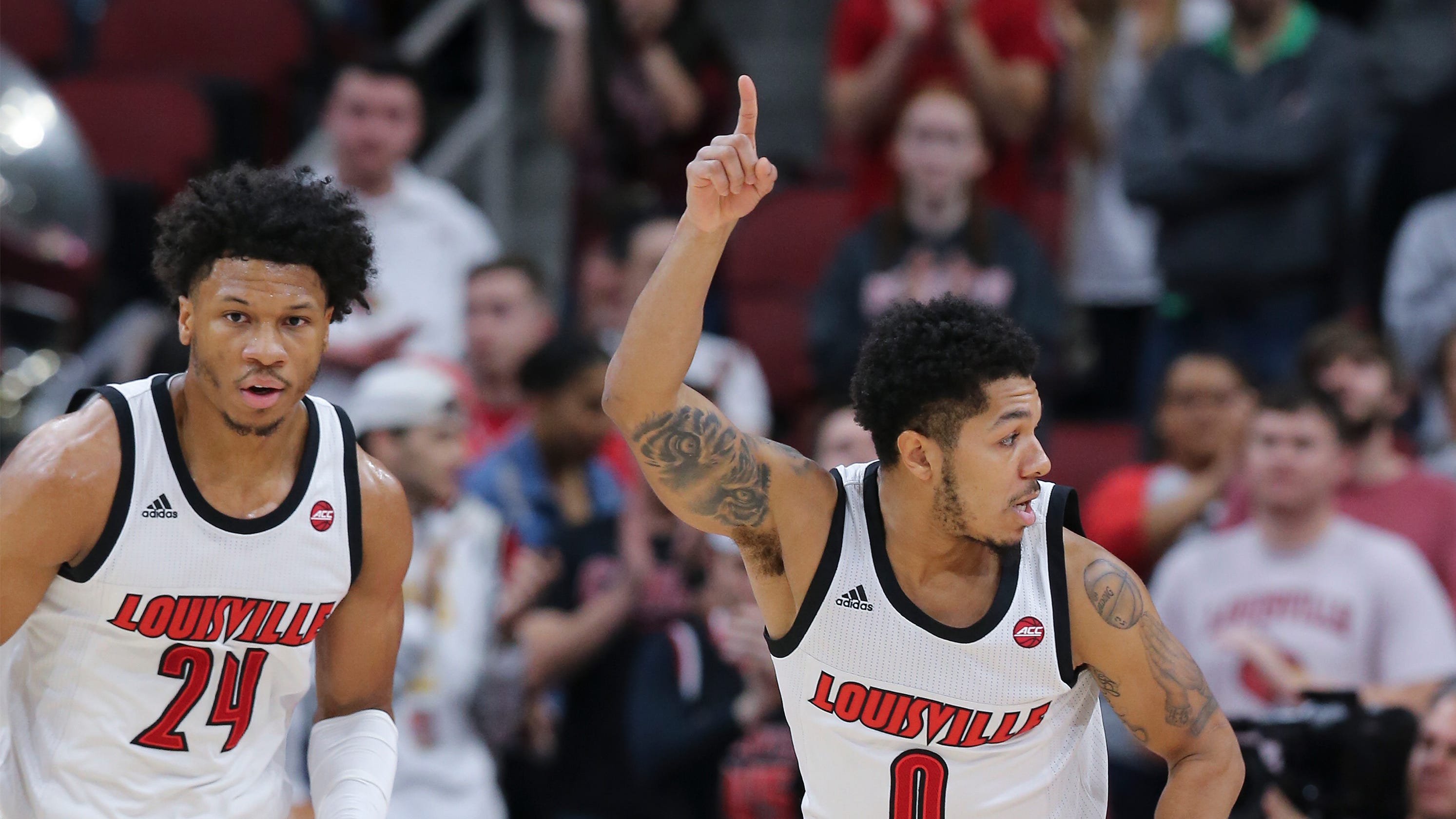 Michigan State, Kentucky, and Duke each held the #1 ranking in November. None of them retained the #1 ranking for very long after they all suffered losses. Michigan State and Kentucky were each picked off a week after they were named #1. Duke held the ranking for two weeks before they were picked off.
In the case of both Kentucky and Duke, their newish squads were upset by unranked teams. Six players from last season's Kentucky and Duke teams were selected in the 2019 NBA Draft.
The Stephen F. Austin Lumberjacks pulled off one of the biggest upsets in recent college basketball memory when they defeated Duke as a +27 underdog. The embarrassing overtime loss in Durham kicked Duke down from #1 to #10.
2019 #1 Ranking Losses
11/5/19 #2 Kentucky 69, #1 Michigan 62
11/12/19 Evansville 67, #1 Kentucky 64
11/26/19 Stephen F. Austin 85, #1 Duke 83 (OT)
Only four weeks into the season, and a singular dominant team has yet to emerge.
"So many good teams, not very many great teams," commented Michigan State coach Tom Izzo. "Everybody's got question marks."
Louisville: Sink or Swim
It's Louisville's turn to fend off the rabid pack. The Cardinals began the season with the #5 ranking. They've won all seven of their games, and moved into the top ranking after Duke lost to Stephen F. Austin.
Louisville played only one close game this season with a six-point victory over Akron. The Cardinals outscore their opponents by 20 points. Junior forward, Jordan Nwora, leads Louisville with 21.9 points and 6.9 rebounds per game.
The Cardinals' not-so-difficult schedule to kick off the season included Miami, Youngstown State, Indiana State, North Carolina Central, South Carolina Upstate, Akron, and Western Kentucky.
"A lot of people are saying that we haven't played anybody," said Louisville head coach, Chris Mack. "A lot of people are saying we're not there. Maybe we aren't deserving. I don't care."
Louisville now faces the hottest team in the country with Michigan. If they can knock off #4 Michigan, they'll secure their first win against a ranked team this season. Louisville comes into the Tuesday matchup as a 6-point favorite.
Number 4 with a Bullet
Undefeated Michigan (7-0) comes into this week as the hottest team in the nation. In the latest poll, Michigan debuted with the #4 ranking. The Wolverines were unranked at this time last week, but then won three games in three days to win the Battle 4 Atlantis in the Bahamas. Michigan picked off #6 North Carolina and #8 Gonzaga en route to the championship over the Thanksgiving holiday.
In Juwan Howard's first season as head coach, he's guided the Wolverines to a 7-0 start. Michigan posted convincing wins, on a back-to-back nights, against a pair of Top-10 teams, which thrust them into the #4 ranking.
"I'm sure we're on the map now," said Howard. "A lot of teams are looking and seeing Michigan as a name that's out there. When you beat teams like Creighton and Iowa State as well as North Carolina and Gonzaga, you're no longer under the radar."
Michigan tied the record for biggest jump since the inception of the poll, which began in 1949. Only the 1989 Kansas Jayhawks rocketed from an unranked position to the #4 spot.
Next #1: Michigan or Maryland?
If Louisville loses this week, will Michigan jump into the #1 spot? They'll have to leapfrog both #2 Kansas (6-1) and #3 Maryland (8-0).
Kansas recently won the Maui Invitational. The Jayhawks host old "Big 8" rival, #20 Colorado (6-0), this weekend in Lawrence. Maryland hosts Notre Dame (6-1) on Wednesday, and Big Ten conference action tips off against Illinois (6-2) over the weekend.
There's also the defending champion, #5 Virginia Cavaliers (7-0) to keep an eye on. UVA and their top-ranked defense have yet to post a loss this season, but they've been playing close games. Virginia plays at Purdue on Wednesday, and then hosts #7 North Carolina (6-1) on Sunday for the start of the ACC regular season.