The probability that President Trump will be impeached before the end of his first term is now 90 percent. Prediction markets, however, still don't think a Trump resignation is in the cards, regardless of impeachment.  And resignation could be an important factor for impeachment bettors.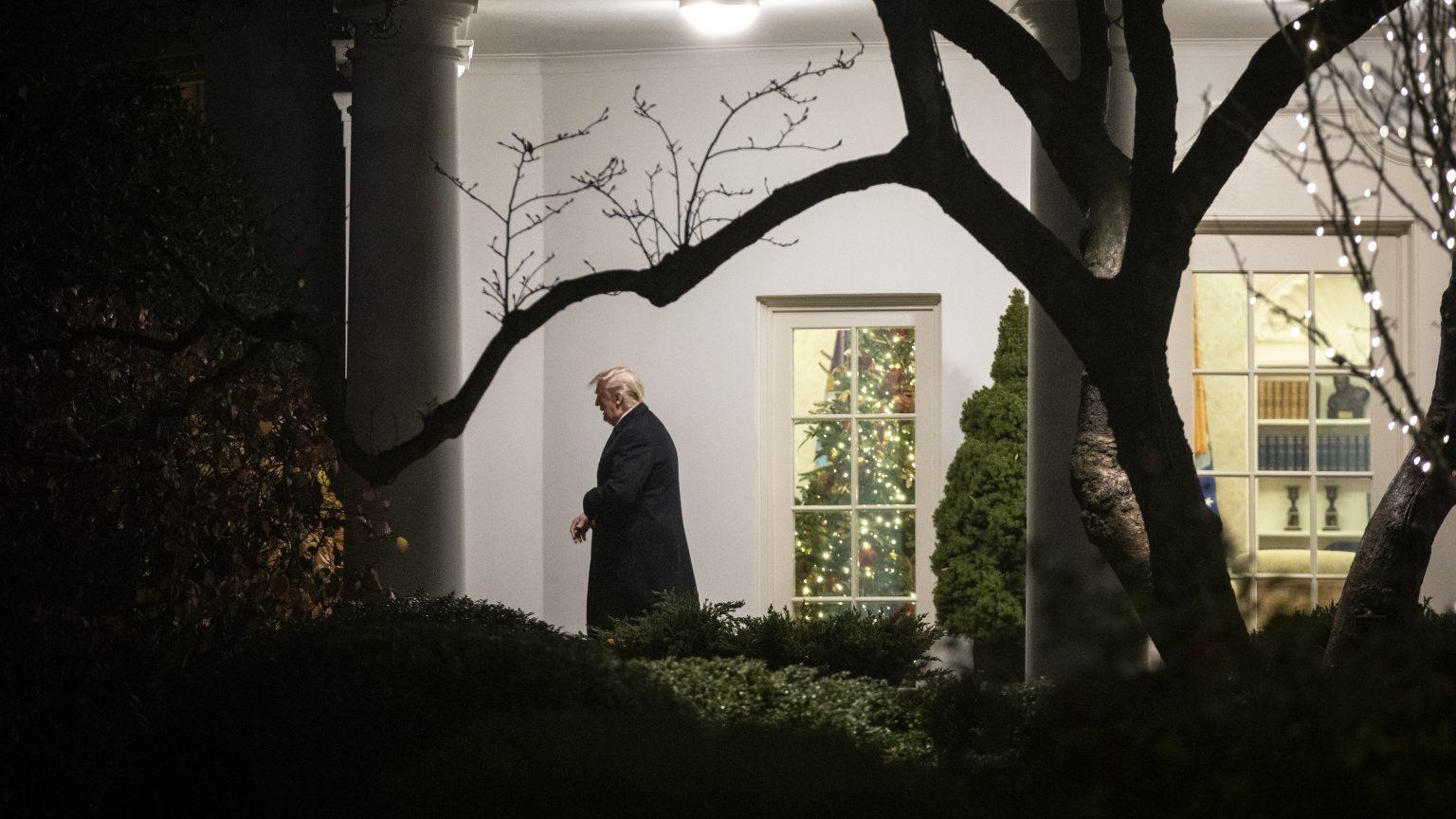 After the House of Representatives drafted and released two articles of impeachment against the president earlier this week, the probability that Trump would be impeached in his first term rose significantly. Predictit saw a shift of nearly 12 cents in favor of a first-term impeachment. Meanwhile, Betfair's odds moved from roughly 1.30 to 1.11.
Since Dec. 4, the probability of a Trump first-term impeachment rose from 75 percent to 90 percent. Meanwhile the probability of a first-term resignation stayed below 20 percent. Low resignation odds are good for impeachment betters, since Trump's resignation could upend their bet.
Resignation Could Derail Impeachment Bet
Betting sites have posted rules that define impeachment. Technically, impeachment only requires one article of impeachment to pass the House by a majority vote. For the bets relating to Trump's first term, however, the first term of office is also defined. For instance, this is Betfair's definition:
Donald Trump's 1st term of office will end once the 2020 Election Winner is inaugurated. His first term will also end if Donald Trump leaves office due to death (excluding assassination), incapacity, illness, or resignation (or anything comparable).
In other words, if Trump resigns or leaves office due to illness, his first term is technically over. If that were to happen before the House can vote on any articles of impeachment, punters betting on the side of impeachment would lose. Assassination or an assassination attempt would nullify the bet.
Trump Resignation Probability Low, but Still in Play
While the probability of a first-term Trump resignation is low, the betting markets aren't ruling it out. Neither is the media. In "Why Donald Trump Could Still Resign," Time points out the many pending lawsuits involving Trump and Trump's businesses. Time argues that Trump might resign as part of a deal to drop the lawsuits.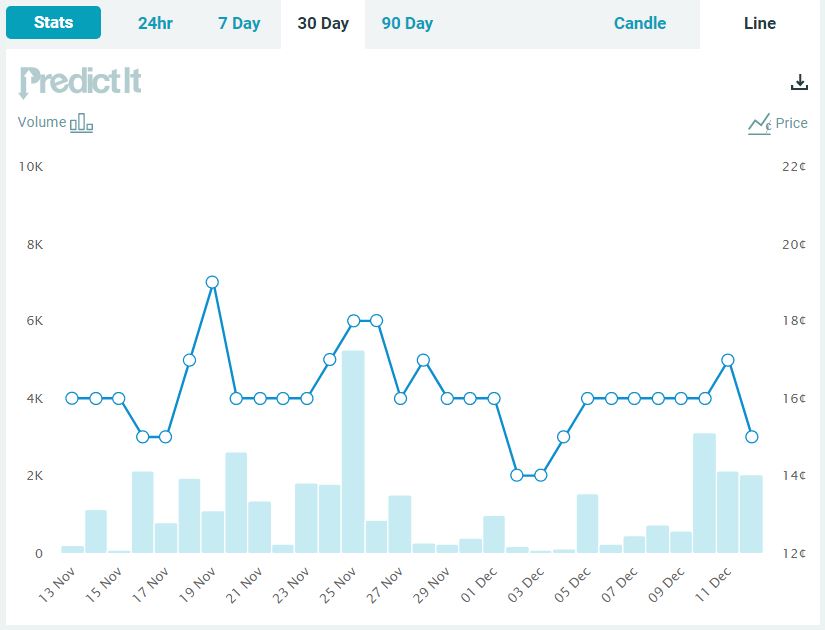 For that matter, illness may also be a factor. On Nov. 16, Trump made an unscheduled trip to Walter Reed National Military Center. Although he's maintained a seemingly regular schedule since then, Trump isn't immune from the stress of a pending impeachment.
So far, timing has been on the side of "yes" first-term impeachment bettors. The impeachment process has moved quickly, providing a small window for resignation prior to impeachment. Only this morning, the House Judiciary Committee approved both articles of impeachment. The full House could vote on Trump's impeachment as early as next week.