Ronaldo's two goals for Portugal against Ireland made him the all-time top goal-scorer in international football. Cristiano's achievement was honored by Guinness World Records.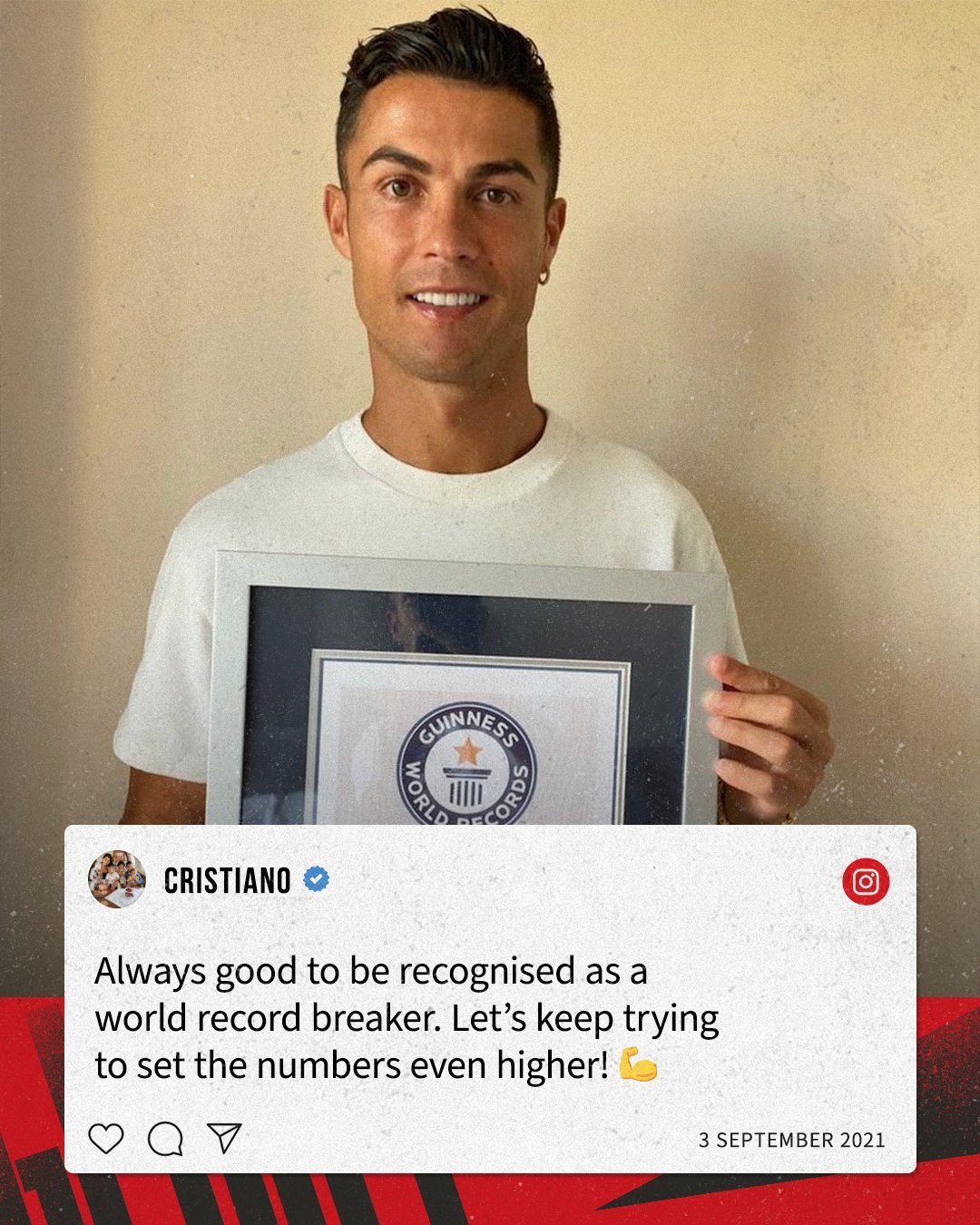 The 36-year-old is now on 111 goals, two more than Iranian legend Ali Daei, the former record holder. Due to suspension, Ronaldo was allowed to leave the Portugal squad. He arrived in Manchester on Saturday.
Ronaldo was instrumental in Portugal's win over Ireland, first equalizing at 1-1 in the 86th minute, then bringing his team the three points in the last seconds of the sixth minute in added time. Ronaldo removed his shirt in celebration and the joy cost him a booking. Cristiano is now suspended for the game against Azerbaijan on Tuesday. He was not part of the squad for the friendly against Qatar on Saturday either.
"Cristiano Ronaldo was excused from the stage of the national team," the Portuguese FA confirmed. "The yellow card seen against Ireland, being the second in this stage of qualification, forces him to fulfill an official game of suspension, which will happen against Azerbaijan."
Cristiano, who's been given the number seven shirt at Manchester United, traveled to England on Saturday. He is supposed to play his first game at Old Trafford a week from today, on 11 September, when United face Newcastle at home. English media reveal some of the fans who own tickets for Ronaldo's return match in the Manchester United shirt are now selling them online, with prices varying between $415 and $1100.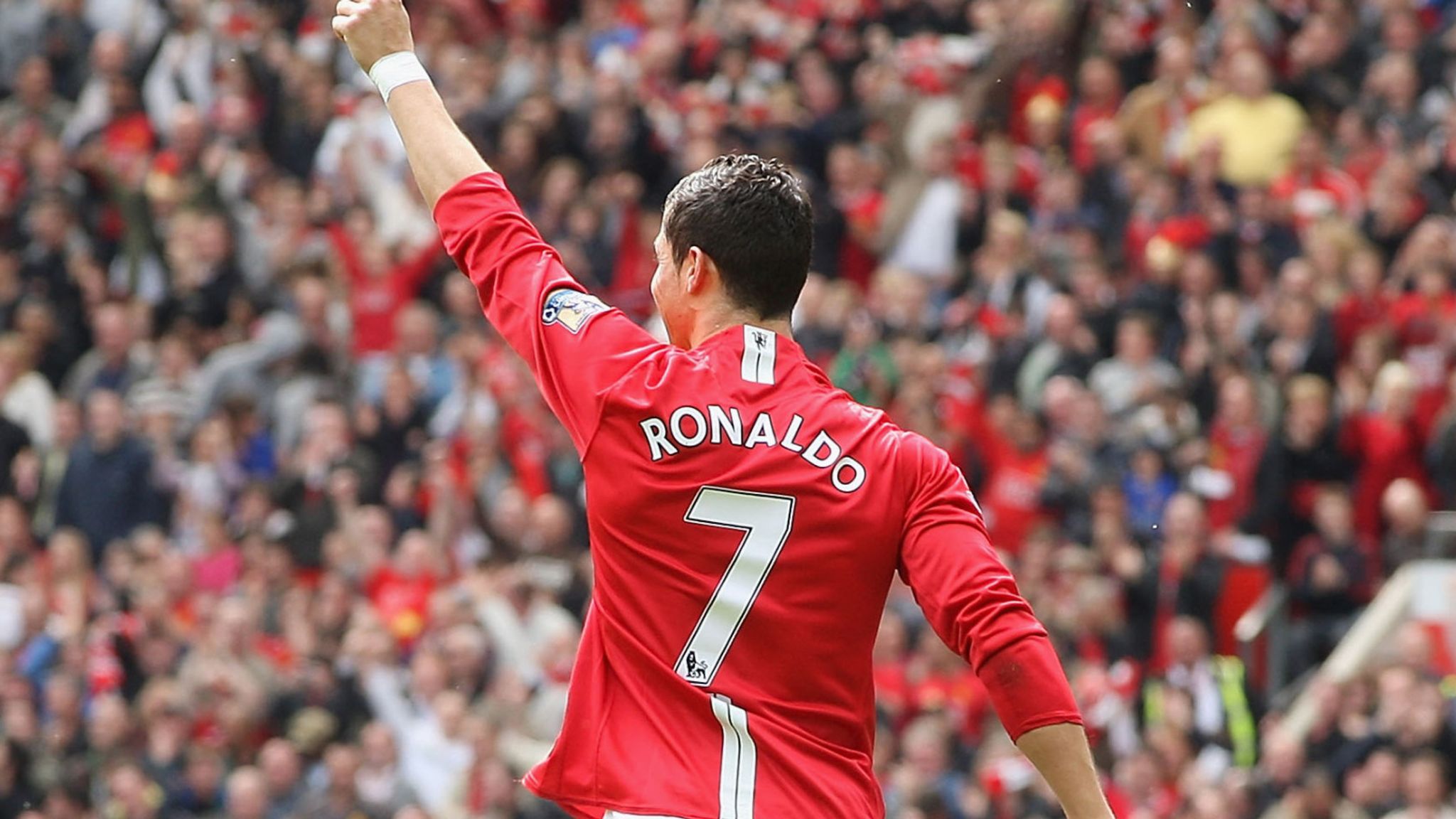 Hundreds queue for Ronaldo's No 7 shirt
The five-time Ballon d'Or winner's return to Manchester United was made official on Tuesday. He signed a two-year contract with United, with the option to extend for another season.
36-year old Ronaldo was thrilled to learn from his representatives that negotiations for his comeback were successful.
"I was there [at United] at 18 years old and of course I'm so happy to be back home after 12 years. So I'm really glad and looking forward to starting my first game," Cristiano told Man. United's official website.
On Friday, the club confirmed Ronaldo will take back his iconic No 7 shirt. Edinson Cavani accepted the vacated No 21.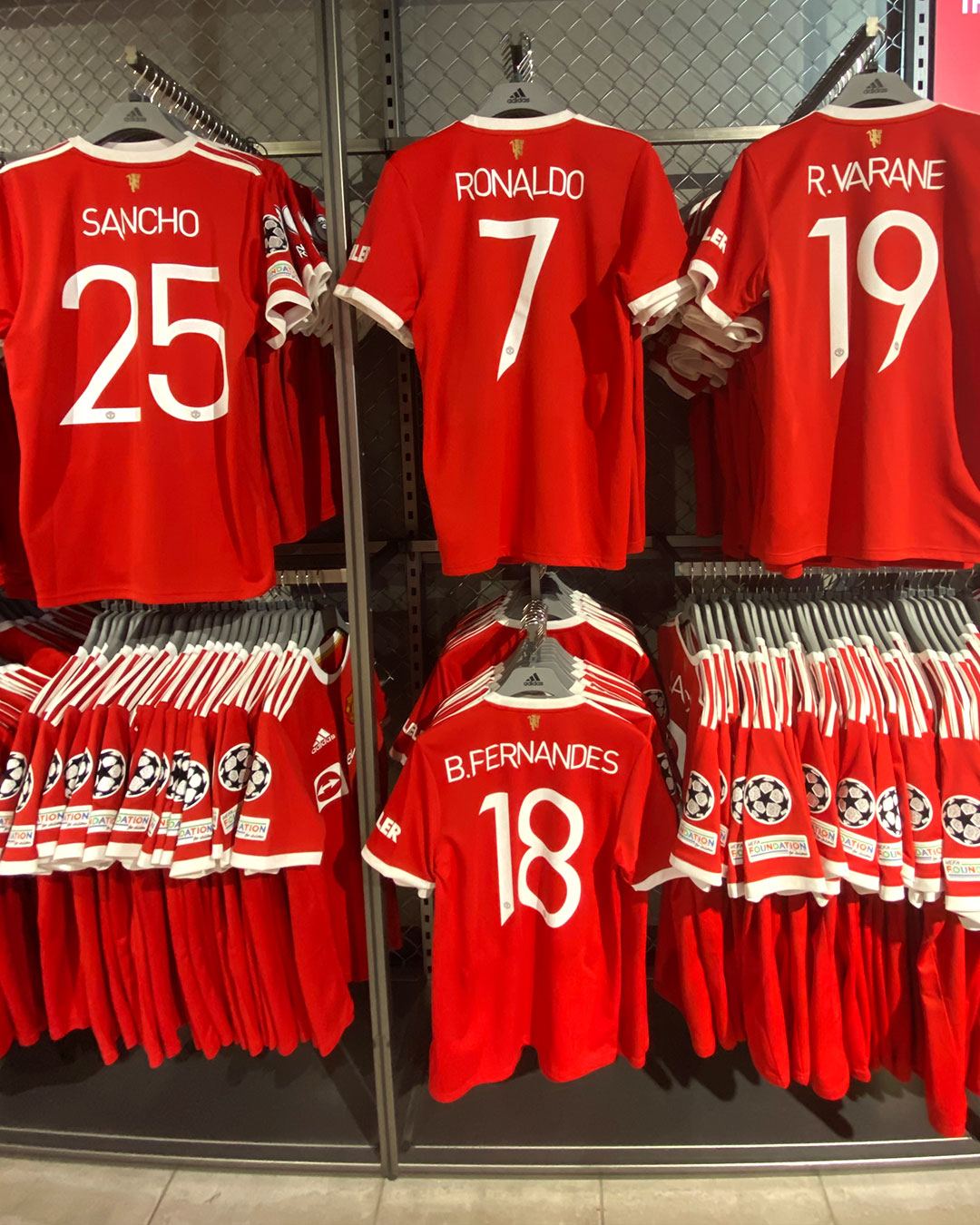 "I would like to say a huge thank you to Edi (Cavani) for this incredible gesture," Ronaldo said.
After shirts were made available online and in the United store, stocks ran out quickly. Hundreds queued to get their hands on the Ronaldo branded kits.
"I've had to get rid of the Juventus kit I bought – the new one with Ronaldo on!" 😂

Hundreds of #MUFC fans were at Old Trafford this morning to get their hands on a new jersey after Cristiano Ronaldo was confirmed as the club's new number 7⃣. pic.twitter.com/FrUOqde4um

— Sky Sports News (@SkySportsNews) September 3, 2021
Cristiano Ronaldo betting specials have pumped in hours after Ronaldo's official return in the Manchester United team. He is at +1800 to score a hat-trick against Newcastle, in his expected first outing since his transfer from Juventus. Ronaldo reaching at least 30 goals in the Premier League season is at +1200, with Cristiano netting in both home and away derbies vs City at +600. Bookies have Ronaldo announcing his retirement on the last day of the 2021/22 Premier League campaign at +350. A Ronaldo own goal over the entire Premier League season is at +3300.