With March Madness upon us, gamblers can plunk down their cash on everything from "Will a team named Wildcats make the Final Four?" to "How many buzzer beaters will there be?" NCAA Tournament prop bets may not be as popular as Super Bowl side wagers are, but they offer a similar assortment of added betting action.
The Wildcats bet is a -160 for yes and +130 for no. The buzzer beaters wager ranges from -110 for none to +3000 for six or more.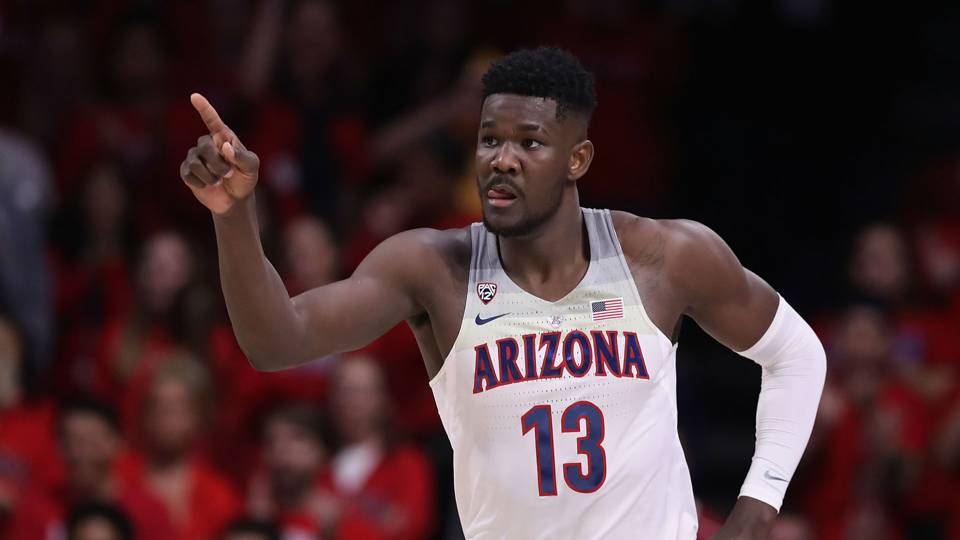 Las Vegas and internet sportsbooks alike offer bettors a place to put their money on more than just who will win the game. The Westgate Las Vegas SuperBook offers more than three dozen such bets.
For example, Villanova's Jaylen Brunson is the favorite to win the Most Outstanding Player. He is listed at +650, with Marvin Bagley III of Duke at +700. A dark horse in this category would be DeAndre Ayton of Arizona. He has experienced a great deal of distraction throughout the regular season, but now can focus on the tournament. He is a projected top-5 pick in the NBA draft and some have said the 7-foot-1-inch center is the most difficult player to guard. He is listed at +2000.
Another intriguing side wager is on a whole conference, with the Westgate paying +190 if a team from the ACC, which is sending a record-tying nine teams to the tournament this year, wins the championship, -240 if they don't.
The odds of a No. 16 team beating a No. 1 seed, which has never happened before, are +1150. The MGM is offering a safer bet — on the likelihood of any of these first-round matchups being tied at halftime. They're paying +400 for yes, and – 600 for no.
Scandal Props
BetDSI has an unusual spin on this year's selections of side wagers. One section is devoted to violations revolving around the college basketball recruiting scandal that erupted in October. Multiple university programs stand accused of bribery, corruption, and myriad NCAA violations associated with athletes, coaches, and agents. Four assistant coaches have lost their jobs and now face federal charges.
"Will Arizona's DeAndre Ayton be declared ineligible during the 2018 Tournament?" The answer to this question will pay +2000 for yes and -5000 for no.
"Will ESPN release NCAA Men's Basketball violations investigative report during the tournament?" It's a +650 for yes and -1200 for no.
Betting on Kisses and Onions
Actress Ashley Judd is a huge Kentucky fan. If you think she will be at their games, like she has been in the past, and they show her on television you get -1500 odds. A better line might be if former President Bill Clinton will come and root on his Arkansas Razorbacks. A yes is -500 and a no +350.
Broadcasters seem to garner attention in these bets. Lead analyst Bill Rafferty is fond of saying "Onions" and "With a kiss" during telecasts. If he says either it is a -2500. If he shows any restraint it is a +1000.
Same with former player turned broadcaster Reggie Miller. He is known for spitting out, "Are you kidding me?" If he does it is a -2500 and a no is +1000.