Both Craig Kimbrel and Dallas Keuchel remain free agents for the time being, but teams are beginning to show more interested in the unsigned pitchers in the aftermath of the MLB Draft.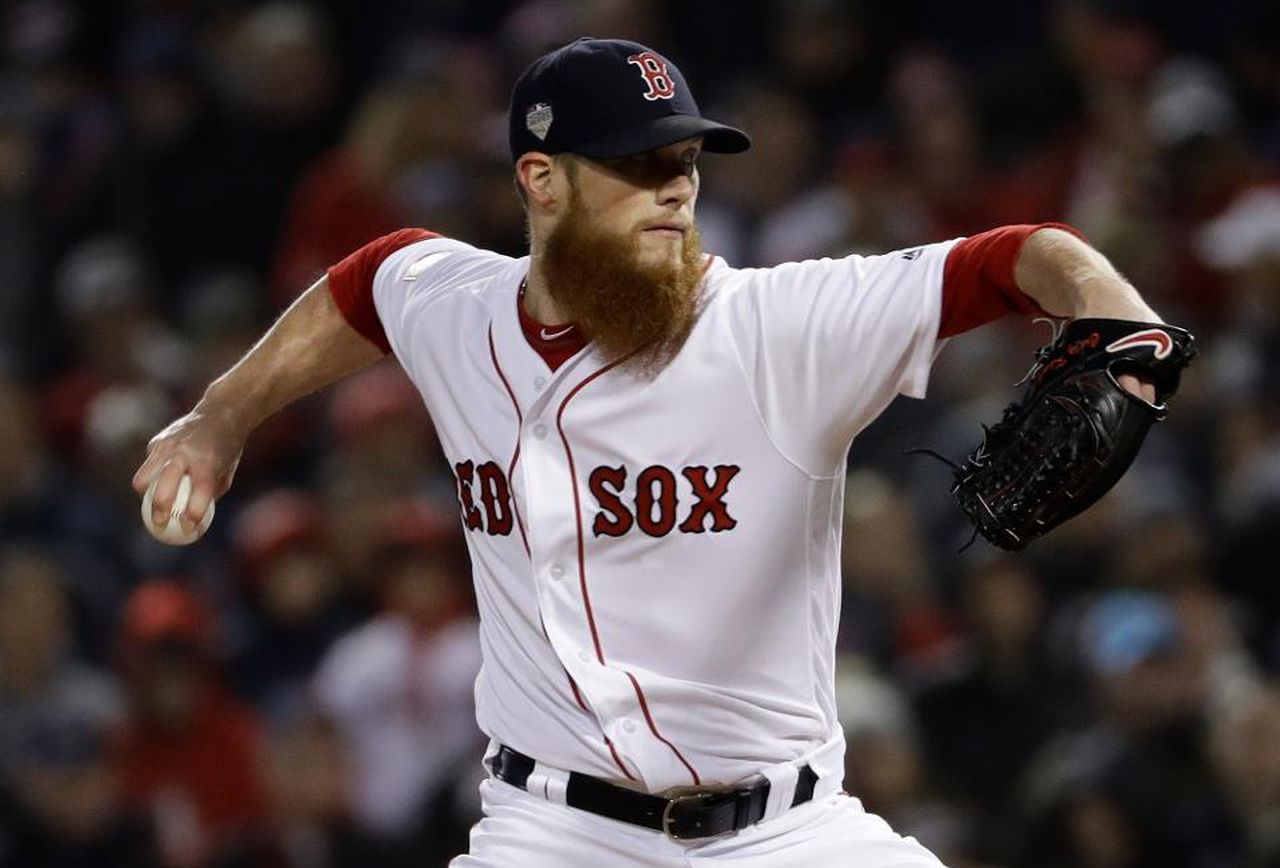 For months, there has been speculation that various teams have had interest in Keuchel and Kimbrel. But they remain without teams, and for most of the season, there have been no signs that either has come close to signing a contract.
Draft Compensation No Longer an Issue
One hold up for many teams may have been the draft pick compensation that would have been owed had either player been signed prior to the start of the draft. With that added cost no longer a part of the equation for teams, signing either man becomes simply a question of money: what teams are willing to pay, and what the pitchers are willing to settle for.
Kimbrel turned down a qualifying offer of $17.9 million from the Boston Red Sox, and Keuchel turned down the same amount of money from the Houston Astros. That could set a starting point in negotiations, as it seems unlikely that either would accept less than that amount – at least after it has been pro-rated for the remainder of the season.
But a multi-year deal could offer more flexibility around that number, and in particular, Kimbrel seems interested in signing beyond this year. According to The Athletic, the Chicago Cubs have expressed interest in signing the closer, especially as the continued absence of Ben Zobrist on the restricted list while he deals with his divorce has potentially freed up some funds that could be used on Kimbrel instead.
Contenders Show Interest in Kimbrel, Keuchel
There are other teams that have expressed interest in Kimbrel as well. Joel Sherman of The New York Post cited one baseball executive as saying that the closer is a priority for the Twins, who currently have a 10.5-game lead in the AL Central. The Phillies also have a large amount of payroll flexibility thanks to their lack of huge contracts outside of Bryce Harper's deal.
Both the Twins and the Phillies could also be interested in Kimbrel, as could the New York Yankees and just about anyone else who could use a veteran starter to shore up their rotation for the second half of the season. The Astros may even be interested in bringing Keuchel back, if the price is right for both sides.
The biggest challenge to either pitcher signing, however, might be bridging the gap between the money they believe they deserve and how much value teams are willing to assign them. Both pitchers are prime examples of the move away from giving older veterans large contracts as they enter their late prime or post-prime years.
Kimbrel is 31, and while he is a seven-time All-Star, he struggled down the stretch last year, including in the team's postseason run. Meanwhile, the 31-year-old Keuchel is coming off of a solid but unspectacular year for the Astros, in which he went 12-11 with a 3.74 ERA over 204.2 innings. Both would likely need some time in the minor leagues to prepare for MLB play, meaning that any team that signs either pitcher could be waiting several weeks before they could begin seeing returns on their investment.