On Thursday evening, the NFL announced it fined the Raiders $500,000, head coach Jon Gruden an additional $150,000, and took away the team's 2021 sixth-round draft pick as a result of multiple COVID-19 violations.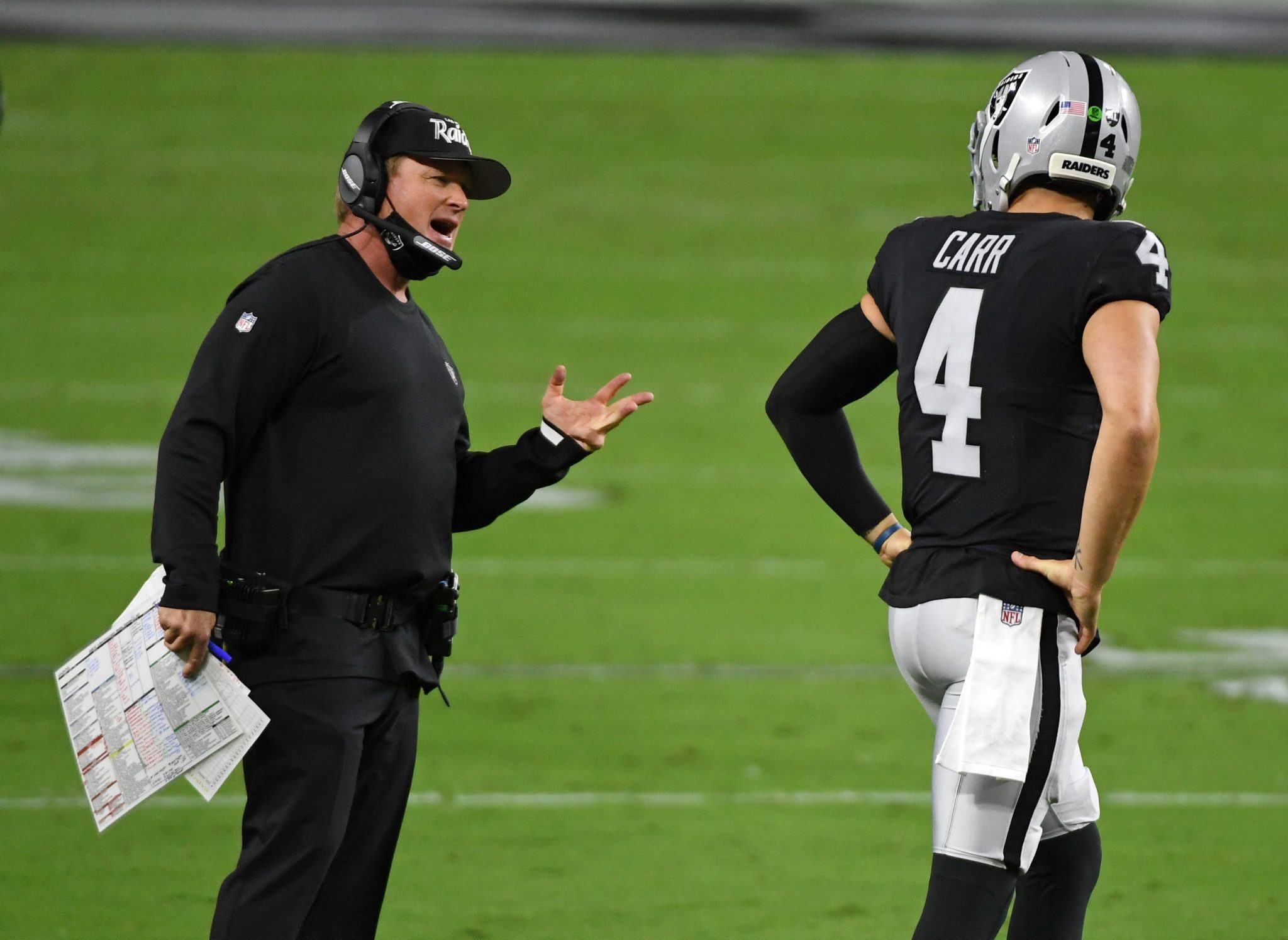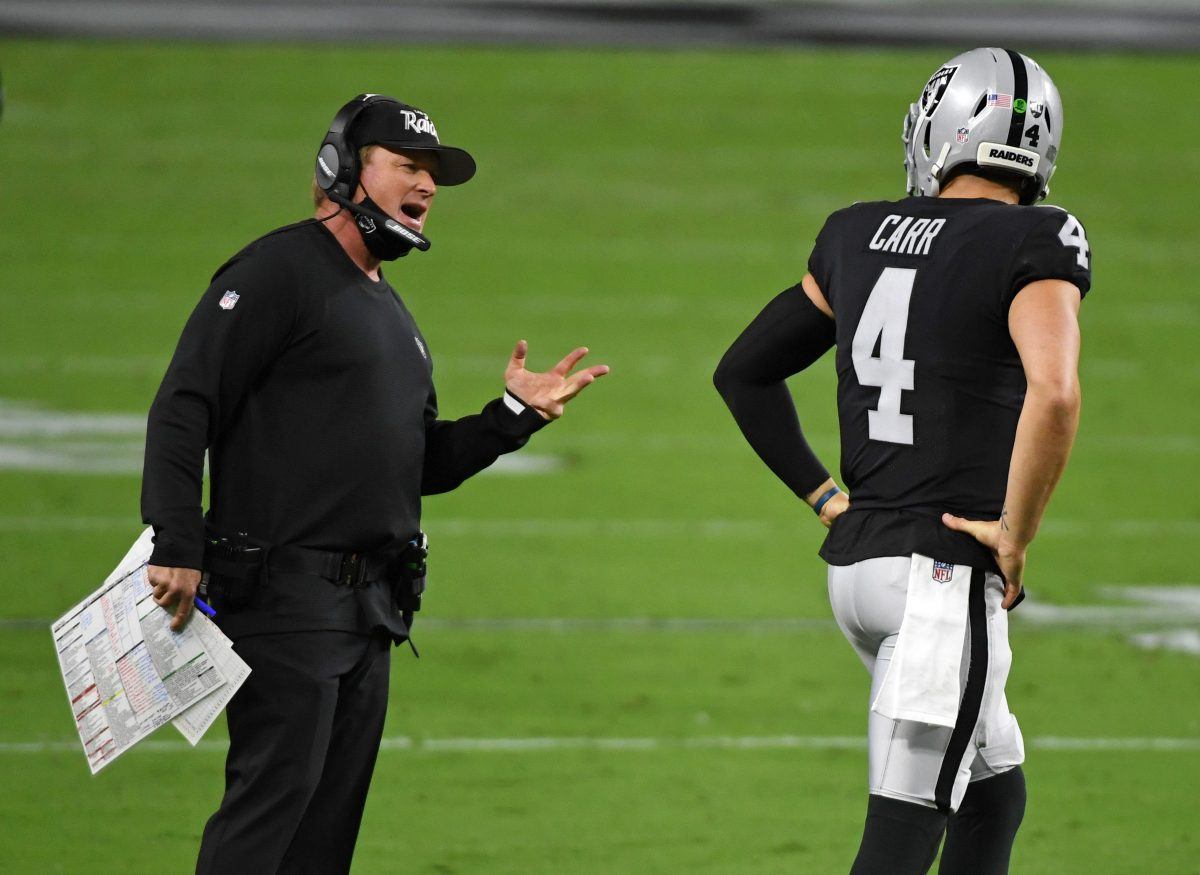 League and NFLPA officials said the fines and penalties came in the wake of an investigation that found the Raiders violated COVID-19 protocols after offensive tackle Trent Brown was diagnosed with the virus in late-October.
This is the most significant penalty imposed by the NFL thus far this season. In October, the Tennessee Titans were fined $350,000 for protocol violations.
Raiders Lead the League in Fines
The latest fines bring the team's total COVID-related fines — including those paid by the Raiders organization, Gruden, and a variety of individual players — to almost $1 million on the season. On his own, Gruden has now paid the league $250,000, for the Brown violation, for failing to wear his mask properly during a Week 2 Monday Night Football game, and for letting a non-credentialed employee in the team locker room after that same game.
The league has flagged the Raiders as repeat offenders, behavior that NFL commissioner Roger Goodell warned in October he would not tolerate.
"Protocol violations that result in virus spread requiring adjustments to the schedule or otherwise impacting other teams will result in additional financial and competitive discipline, including the adjustment or loss of draft choices or even the forfeit of a game," Goodell said in an October memo. "Compliance is mandatory. Now is the time to recommit ourselves to our protocols and best practices for the duration of the season."
The Latest Incident
After an Oct. 21 practice, the Raiders placed Brown on the COVID-19 reserve list and quarantined five team members who had contact with Brown, but who failed to wear masks.
The NFL and NFLPA determined Brown had not been wearing his tracking device that helps teams with contact tracing, and which is mandatory for players who have received a positive diagnosis.
The Raiders have yet to release a statement about their latest round of penalties.
Health Issues Persist for Brown
Brown, who signed a four-year, $66 million deal with the Raiders before last season, has had a series of strange health issues befall him this season. Following his sidelining two weeks ago with the coronavirus, he went down last week with a non-football-related injury when a mishap when a pregame IV resulted in a trip to the hospital.
Ian Rappoport of the NFL Network reported that the IV issue allowed air to enter Brown's bloodstream. He was supposed to be eligible to play this week, but is now back on the COVID-related reserve list with continued symptoms.
The Raiders have not yet reported any additional COVID cases this week.