With 30 minutes to go before first post, officials from the Los Angeles County Health Department shut down racing at California's Santa Anita Park Friday morning. The move came in response to the COVID-19 pandemic.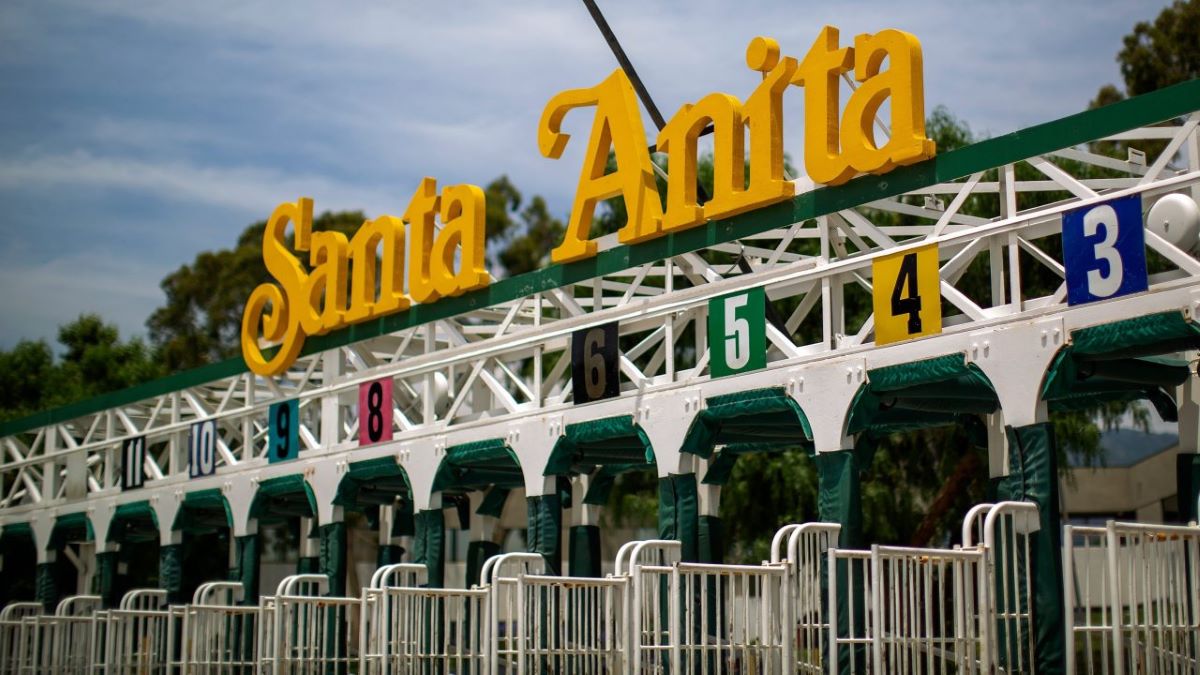 Track officials at Santa Anita, who worked hard to keep the track open for racing in front of no spectators, did not specify a return date. A statement from the track said, "We look forward to the return of live racing at Santa Anita as soon as approval is received from local regulators."
The move leaves only six tracks currently offering live racing in the US — albeit, without spectators in the stands. Those tracks include Golden Gate Fields and Loa Alamitos in California, Gulfstream Park and Tampa Bay Downs in Florida, Oaklawn Park in Arkansas, and Remington Park in Oklahoma.
The Stronach Group, which owns Santa Anita, also owns Golden Gate and Gulfstream Park. Both Golden Gate, located outside of Berkeley, and Los Alamitos in Orange County, are outside of L.A. County's jurisdiction. Los Alamitos primarily races quarterhorses at night in front of small crowds.
Santa Anita Derby's Future Doubtful
Santa Anita's closure came just eight days before the Santa Anita Derby, one of the country's top Kentucky Derby prep races. The race's status is now in doubt, along with the heart of the Derby prep schedule. Other races already nixed include the Sunland Derby, the UAE Derby, and the Blue Grass and Lexington stakes. The Wood Memorial was postponed to an undetermined date, and the Arkansas Derby moved from April 11 to May 2.
What isn't in doubt is a genuine fear among California horsemen that this move will kneecap the state's already teetering horse racing industry. They fear owners will move their horses to one of the few remaining states still racing, and never return.
Along with its nightmarish 2018-19 season when 38 horses died at the track, Santa Anita was already struggling with smaller fields for many races. To compensate, it went from four days to three for its 2019-2020 winter-spring meet.
Track Owners Play Closers To Keep Track Open
To stave off further issues, Santa Anita officials put on a furious stretch rally to keep the track open. Executives from The Stronach Group, Del Mar, and the Thoroughbred Owners of California implored the California Horse Racing Board (CHRB) earlier this month to consider that the number of essential personnel required to care and feed the horses is vastly more than those required to race in the afternoon.
According to The Los Angeles Times, Aidan Butler, the acting executive director of California racing for The Stronach Group, made that same argument in a Thursday e-mail to Edward Morrissey, the acting chief of Los Angeles County's Health Services Department.
The Times reported this came one day after an environmental health specialist from the county ruled the track should shut down as a "non-essential operation."
State Board Foreshadowed Closure
The CHRB, meanwhile, sent out a news release Friday morning that said it would enforce and abide by health department decisions. "In this time of an extraordinary health crisis and pandemic, the California Horse Racing Board is relying on state, county, and local health authorities to determine whether horse racing is deemed essential for exemption from shelter-in-place orders issued by those authorities," the statement read.
L.A. County authorities deemed horse racing as non-essential on Friday morning. As a result, Santa Anita joins Aqueduct in New York, TSG-owned Laurel Park in Maryland, and Sunland Park in New Mexico in scrubbing live racing. Kentucky's Keeneland already canceled its spring meet.
According to the county health department, six people tested positive for COVID-19 in Arcadia, Santa Anita's home city. There are currently no known positives among track personnel, trainers, jockeys, or the more than 750 stable workers who live at Santa Anita.