Urban Meyer has compiled a 77-9 record and a National Championship in six-plus seasons at Ohio State, but many are speculating that this year will be his last. Meyer has faced mounting criticism about the way he runs his program from fans, media, and reportedly athletic director.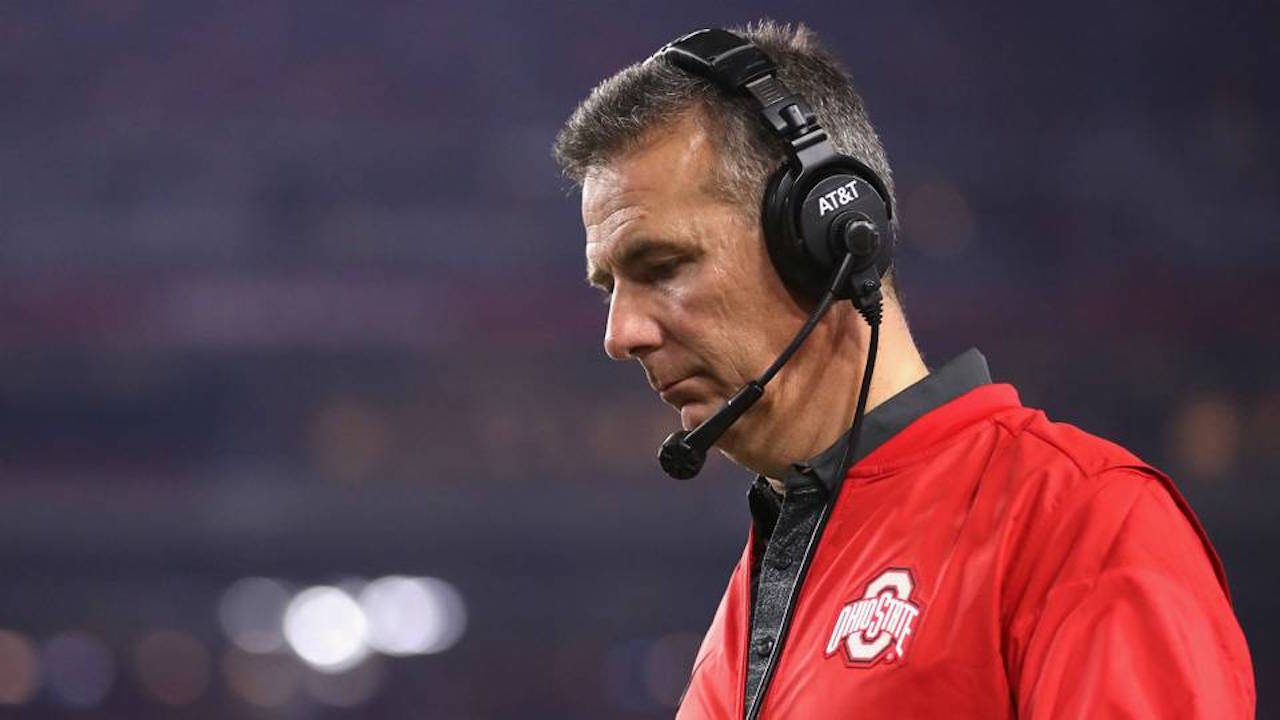 One internet sportsbook didn't give Meyer a vote of confidence he will be the coach in Columbus next year. BetOnline has him as a slim 5/4 favorite to be the Buckeyes head man in the Spring of 2019.
Iowa State's Iowa State's Matt Campbell is given the second-best odds to be Ohio State's head coach to start the 2019 season at 7/4. OSU Assistant Ryan Day, who was the interim coach during Meyer's suspension is at 10/1, as is Purdue head coach Jeff Brohm and former Oklahoma head coach Bob Stoops also have 10/1 odds.
Controversy in Columbus
Meyer didn't start the season on a high note. He became embroiled in a scandal involving one of his assistants, Zach Smith, who physically assaulted his then-wife Courtney Smith in 2015. Smith claimed Meyer had to know, and says she has text messages with Meyer's wife, Shelly Meyer, an OSU instructor, about the domestic violence.
Smith was put on administrative leave in August while the university formed an panel to investigate the incident. They concluded that the second-highest-paid coach in the NCAA didn't adequately handle the domestic abuse allegations and suspended him for the first three games of the season.
Day took over while Meyer was prohibited from coaching and led the team to a 3-0 record. That stint gave more conjecture that he would be Meyer's replacement.
One of the team's five-star recruits, Garrett Wilson told Letterman Row that he would look to play somewhere else if Meyer left and Day wasn't named head coach.
"If they were to fire Coach Meyer, which I hope they won't, unless coach Day got the job, I'd probably look at some more schools," Wilson said.
Meyer, Smith Deny Friction
The latest controversy involves Meyer's boss, Gene Smith. When the Buckeyes were upset last week by Purdue, 49-20, a story came out from Football Scoop that said the two were having problems.
Meyer was the first to deny the report, saying in a Tuesday press conference with reporters that the story was false.
"There's no tension," Meyer said. "I talk and work with Gene darn near on a daily basis. There's zero tension there."
Smith, who was also suspended for the Zack Smith incident, also denied the rift two days later in a story by The Athletic.
"It's absolutely crazy," Smith said. "We went through the same thing together. I don't know where that's coming from."
But both admitted there were issues with the football program that needed to be addressed. Meyer said the loss to Purdue was upsetting, and as a result he kept his assistants home during the team's bye week. Instead of recruiting, he ordered them to work on offensive and defensive scheme tweaks so they are better prepared when they play on Nov. 3 against Nebraska.
"We've got good players, good coaches, and we'll get to work," Meyer said after the Purdue game. "We lost a game last year and came right back. We have good guys. We're going to work at it and get this thing right."