The 2019 Copa America begins Friday night in Brazil, with 12 countries aiming to earn the championship of CONEMBOL, South America's regional soccer federation.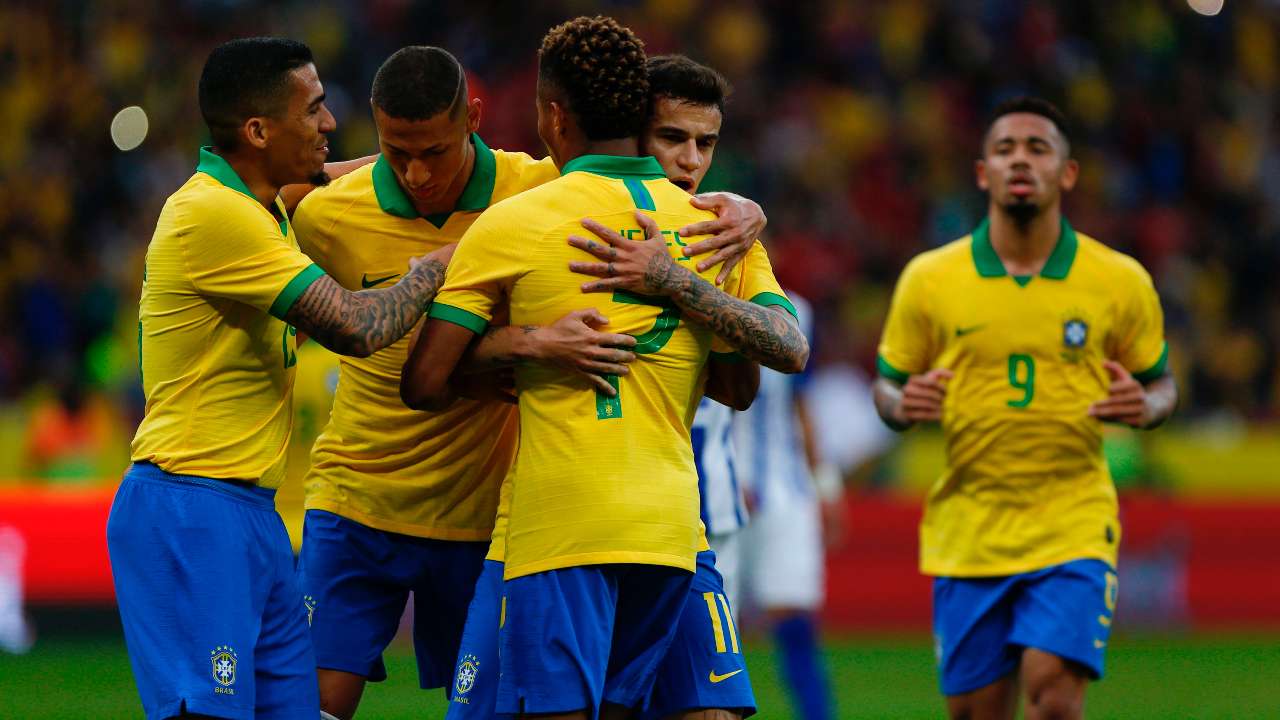 With only 10 nations in South America, the Copa America has traditionally invited selected teams from other regions in order to create a larger field for the tournament.
Brazil Loses Star, But Expectations Still High
As in most years, this year's tournament features 12 teams: all of the South American nations, along with two invited squads. Typically, these teams have come primarily from Central and North America, but this year's edition will include two teams from the Asian Football Confederation: Japan, which is participating for the second time, and Qatar, which is the first Middle Eastern nation to take part in the event.
Brazil is nearly always listed among the favorites when it enters any soccer competition, and this one is no exception. But while the Brazilians have nine Copa America titles, they haven't won the tournament since 2007, and didn't even make it out of the group stage in the expanded 2016 edition, which featured 16 teams for the event's centennial celebration.
That means that the hosts have pressure to perform this year. Making things more difficult is the absence of Neymar, who is out with an ankle injury suffered in a friendly against Qatar last week.
While Brazil has more than enough talent to find strong options to replace Neymar in the lineup, there's no doubt that the hosts will miss having one of the world's best players in the lineup.
"I have concern and regret not having a player of his quality. He is a top-three player in the world," Brazilian manager Tite told reporters before a warmup match with Honduras last weekend, saying that he ranks Neymar behind only Lionel Messi and Cristiano Ronaldo. "He is the player that we ask for. I'm talking about the athlete, not all the other circumstances behind it."
Those "other circumstances" include rape allegations against the Paris Saint-Germain star. Police have questioned Neymar in relation to accusations made by a 26-year-old woman, who says that Neymar assaulted her in a Paris hotel.
Despite losing Neymar, however, Brazil is still a strong favorite to win the Copa America on home soil. FanDuel Sportsbook lists Brazil as a +110 pick to lift the trophy, making them nearly an even money bet against the field.
Argentina, Messi Seek Copa America Glory
If there's one team that could likely stand in their way, it is Argentina. Brazil's archrival is a +345 second choice to win the Copa America, and a victory in the tournament would go a long way to cementing Messi's legacy as one of the greatest players of all time.
According to manager Lionel Scaloni, a strong performance from Messi will be key to Argentina's success.
"If we have a good performance as a team, and, in addition, Messi does what he does every Sunday, surely we will do well," Scaloni told reporters. "These players were born to win, to compete at these levels, to make them understand what it means to play with this shirt is the easiest, they are used to all this."
There are also a few intriguing underdog storylines heading into the tournament. Chile (+1125) may be seen as an outsider, but they have won the last two Copa America titles. And with no invited team having ever won the tournament, both Japan (+4800) and Qatar (+8100) will be looking to make history, even if they are underdogs to make it out of the group stage.
Eight of the 12 teams will move on to the elimination round, with the Copa America championship match scheduled for July 7 in Rio de Janeiro.