The pre-tournament favorites have all made it through to the quarterfinals at Copa America, though some sides have shown a lot more in their group stage matches than others.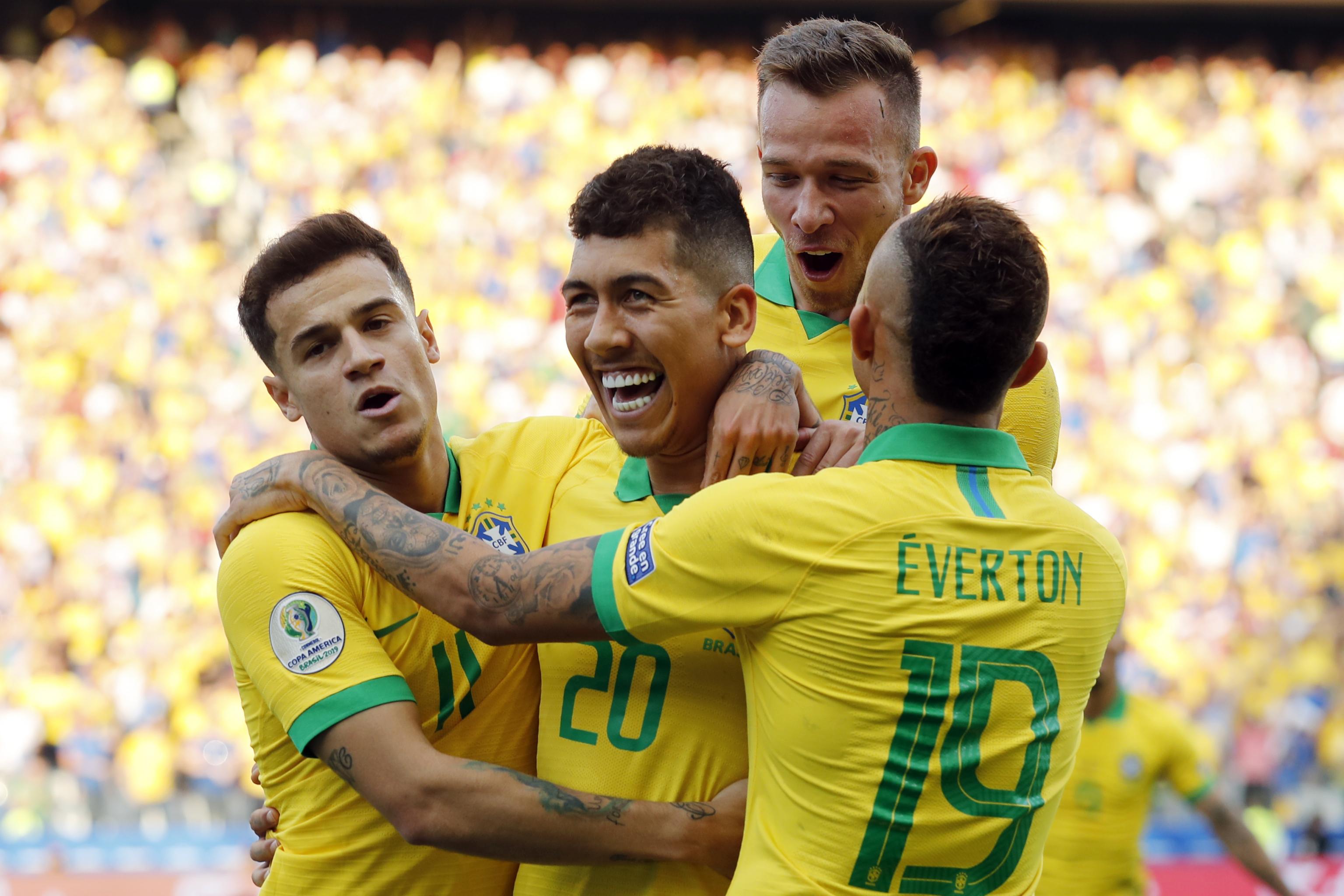 At the head of the pack is host nation Brazil, which is currently the -106 favorite to win the tournament at FanDuel Sportsbook.
Brazil Shines in Big Win Over Peru
Brazil looked fine – but not spectacular – in its first two matches, scoring a 3-0 win over Bolivia before being held to a scoreless draw by a defensive-minded Venezuelan side. But five different Brazilians scored in their final group stage game against Peru, a 5-0 win that has the hosts looking strong heading into the knockout stage.
Brazilian manager Tite credited an early goal by Casemiro for creating a game with plenty of opportunities for Brazil to show its strength.
"When you score an early goal the team has to play different and open up," Tite told reporters. "That is real."
Brazil will open the quarterfinals on Thursday against Paraguay, which snuck into the knockout rounds after managing just two draws, but having a good enough goal differential to be one of the two third-place teams to advance. Brazil comes into the match as a -700 favorite to win in regulation, and a massive -2400 pick to advance to the semifinal.
Messi Leads Argentina Into Copa Knockout Rounds
Things have gone less smoothly for Argentina. The original second choice to win Copa America, Argentina has slipped to +500 odds of lifting the trophy after a disappointing group stage campaign. The Argentinians lost to Colombia 2-0, needed a Lionel Messi penalty to rescue a draw vs. Paraguay, and got through to the quarterfinals with a solid 2-0 win over Qatar.
"We played a good game and we won, and that was what mattered," Messi said after the Qatar match. "This will be an important boost for what's to come…another Copa begins now."
Argentina will now play Venezuela in the quarterfinals on Friday. The Argentinians are a -480 favorite to advance over Venezuela (+290), but even a win will likely see them facing archrival Brazil in the semifinals.
The other side of the draw shouldn't be overlooked. Uruguay (+400 to win Copa America) faces Peru in the quarterfinals, and is looking to show that it has what it takes to win its first Copa America title since 2011.
"In some moments we played well, in other moments less well, but always with the attitude and mentality we were able to snatch the game," Cavani said after Uruguay's 1-0 win over Chile.
The last quarterfinal sees two-time defending champion Chile take on Colombia, the only side that managed to put together a perfect group stage round. Colombia (-174 to advance) is a slight favorite over Chile (+124) in what promises to be a highly competitive match between two dark horse contenders for the title.
The 2019 Copa America will wrap up on July 7 – the same day as the finals for the Women's World Cup and the Gold Cup – in Rio de Janeiro.