The National Baseball Hall of Fame in Cooperstown, New York canceled the induction ceremony for the incoming class of 2020, which includes Derek Jeter, Larry Walker, Marvin Miller, and Ted Simmons. The Class of 2020 will be inducted next summer with the Class of 2021.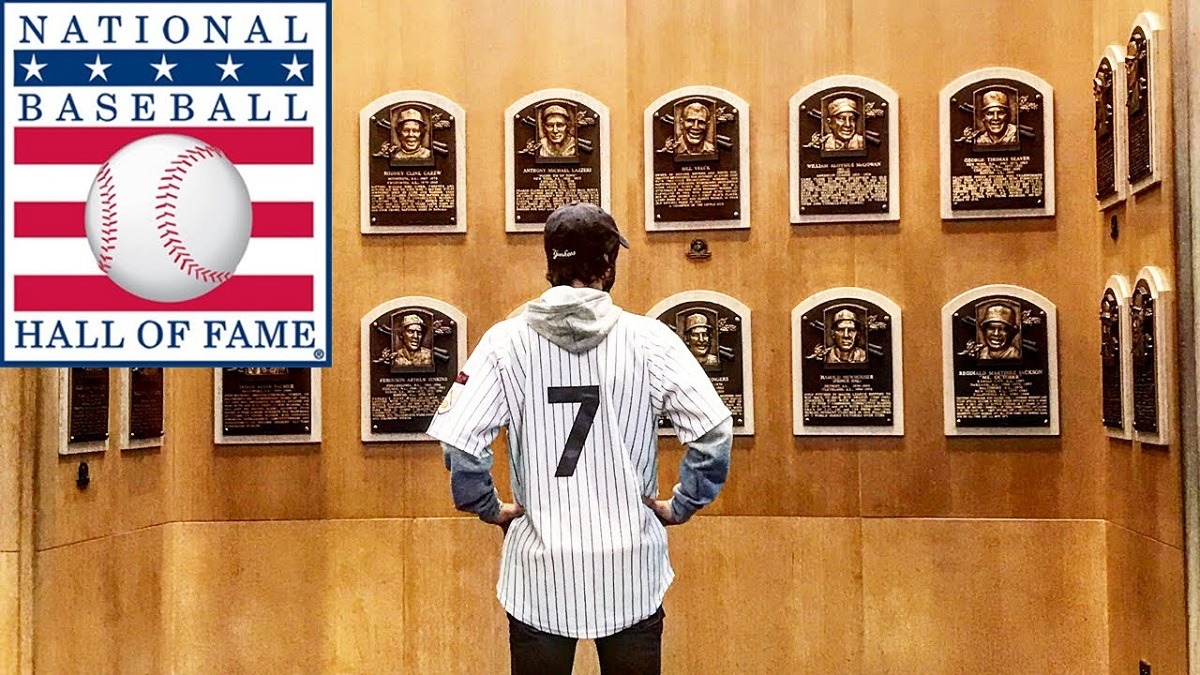 The board of directors voted unanimously to cancel 2020 Hall of Fame Induction Weekend in the wake of the coronavirus pandemic.
"Induction Weekend is a celebration of our National Pastime and its greatest legends, and while we are disappointed to cancel this incredibly special event, the Board of Directors' overriding concern is the health and well-being of our new inductees, our Hall of Fame members, our wonderful fans, and the hundreds of staff it takes to present the weekend's events in all of its many facets," said Jane Forbes Clark, Chairman of the National Baseball Hall of Fame. "We care deeply about every single person who visits Cooperstown."
Hall of Fame Class of 2020
Derek Jeter
Larry Walker
Marvin Miller
Ted Simmons
"In heeding the advice of government officials as well as federal, state and local medical and scientific experts, we chose to act with extraordinary caution in making this decision," added Clark. " The Board of Directors has decided that the Class of 2020 will be inducted and the 2020 Award Winners will be honored as part of next summer's Hall of Fame Weekend, taking place July 23-26, 2021."
There have been multiple instances of multiple classes being inducted in the same year at Cooperstown. In 1947, the Class of 1946 and Class of 1947 were inducted at the same time. In 1949, the Class of 1948 and the Class of 1949 were also inducted alongside each other.
Larry and Derek Must Wait
Derek Jeter from the New York Yankees did not sweat his plaque in Cooperstown. Jeter, the Yankees' captain, earned 396 votes or a 99.7% rate. Jeter missed a unanimous induction by one vote. Must've been a Red Sox fan, eh?
Larry Walker, the Canadian legend from the Colorado Rockies, finally earned a nod. Walker gained 304 votes or 76.5% of the total votes possible. Walker made the cut by the skin of his teeth and by only six votes in his final year of eligibility.
Induction into Cooperstown is a special moment for any ballplayer. It definitely sucks to be in Walker and Jeter's cleats, but it's a minor grievance in the bigger scheme of things.
"I fully understand and agree with the Board's decision," said Walker. "It is most important to do the right thing for everybody involved, and that means not putting any participants in jeopardy, whether Hall of Famers or visitors. I realize how serious this situation has become and how many lives have been lost."
"Being inducted into the Hall of Fame will be an incredible honor, but the health and safety of everyone involved are paramount," said Jeter. "I respect and support the decision to postpone this year's enshrinement and am looking forward to joining current Hall of Famers, fans, staff, and my family and friends in Cooperstown in 2021."
In case you were wondering, the Baseball Hall of Fame in Cooperstown is still closed due to the coronavirus outbreak.