Apparently the animosity between Floyd Mayweather and Conor McGregor wasn't just pre-fight hype. At least from the McGregor side. The Irish MMA fighter blasted his opponent of a year ago on social media after it appeared the undefeated boxer was offering to help McGregor.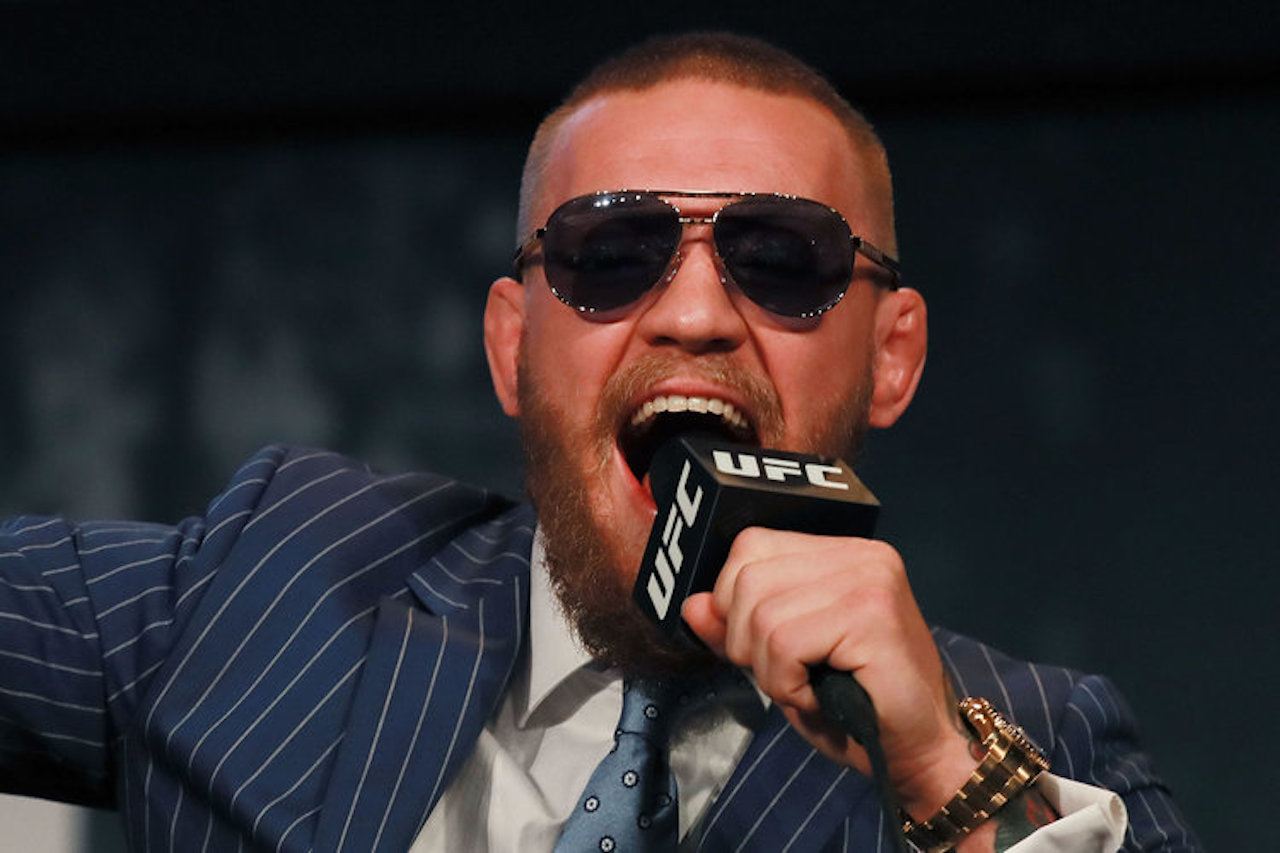 The incident began on Monday when TMZ caught up with Mayweather in an Atlantic City casino and asked him about McGregor's upcoming fight with Khabib Nurmagomedov. McGregor is a +140 underdog, while Numagomedov is a -160 pick for the fight on Oct. 6 at T-Mobile Arena in Las Vegas.
Mayweather didn't offer an opinion of who would win, but he did seem to praise McGregor.
"I don't really have a prediction because I've never seen the guy fight that's facing Conor McGregor," Mayweather said. "From what I know he's a hell of a guy that's on the ground — hell of a grappler — and he can wrestle. But, the fans want to see you stand up and fight. That's what the fans like to see. But, Conor McGregor, he's a tough competitor, like I said before Conor McGregor's not gonna back down from anyone, he's not scared, he's a warrior."
Offer to Help Crudely Rejected
Mayweather even offered his Las Vegas gym for McGregor to come and train at.
"I know that UFC got a training facility but we'd like for him to work out at the Mayweather Boxing Club," Mayweather said.
His comments seemed complimentary of McGregor, but apparently the 30-year-old didn't see it that way. He blasted Mayweather on Twitter.
"F*** the Mayweathers, except Senior and Roger," McGregor tweeted. "There is no peace here kid. Step up or step down."
Adversarial Relationship Not an Act
Apparently McGregor has continued the vitriol towards the man that scored a technical knockout of him in the ring on Aug. 26, 2017, despite Mayweather again taking the high road.
"Tonight I chose the right dance partner to dance with," Mayweather said after their fight. "Conor you are a hell of a champion."
McGregor could only muster a backhanded compliment of his opponent after his boxing debut ended in defeat.
"He's composed, he's not that fast, he's not that powerful, but boy, is he composed in there," McGregor said. "I thought it was close, though, and I thought it was a bit of an early stoppage. I was just a little fatigued. He was just a lot more composed with his shots. I have to give it to him, that's what 50 pro fights will do for you."
Pressure to Get Belt Back
Nurmagomedov owns the lightweight belt that used to be McGregor's after he vacated it for not defending his title. McGregor hasn't been in the Octagon since his November 2016 victory over Nate Diaz.
Meanwhile Nurmagomedov has dominated the division, going 26-0 in MMA, including 10-0 in UFC. McGregor's record is 21-3 in MMA, including 9-1 in UFC.
Nurmagomedov won the title when he defeated Al Iaquinta in Brooklyn in April at UFC 223.
The prefight tour to promote the fight was where McGregor was caught on film throwing a metal dolly at a tour bus carrying Nurmagomedov and other fighters. He escaped felony jail time for the April 5 incident, instead agreeing to a plea deal, where he pleaded guilty to a misdemeanor charge of disorderly conduct.