Conor McGregor suffered fractures of his left tibia and fibula late in the first round of his trilogy fight with Dustin Poirier at UFC 264 on Saturday, but vows to be back and better than ever after undergoing surgery on Sunday.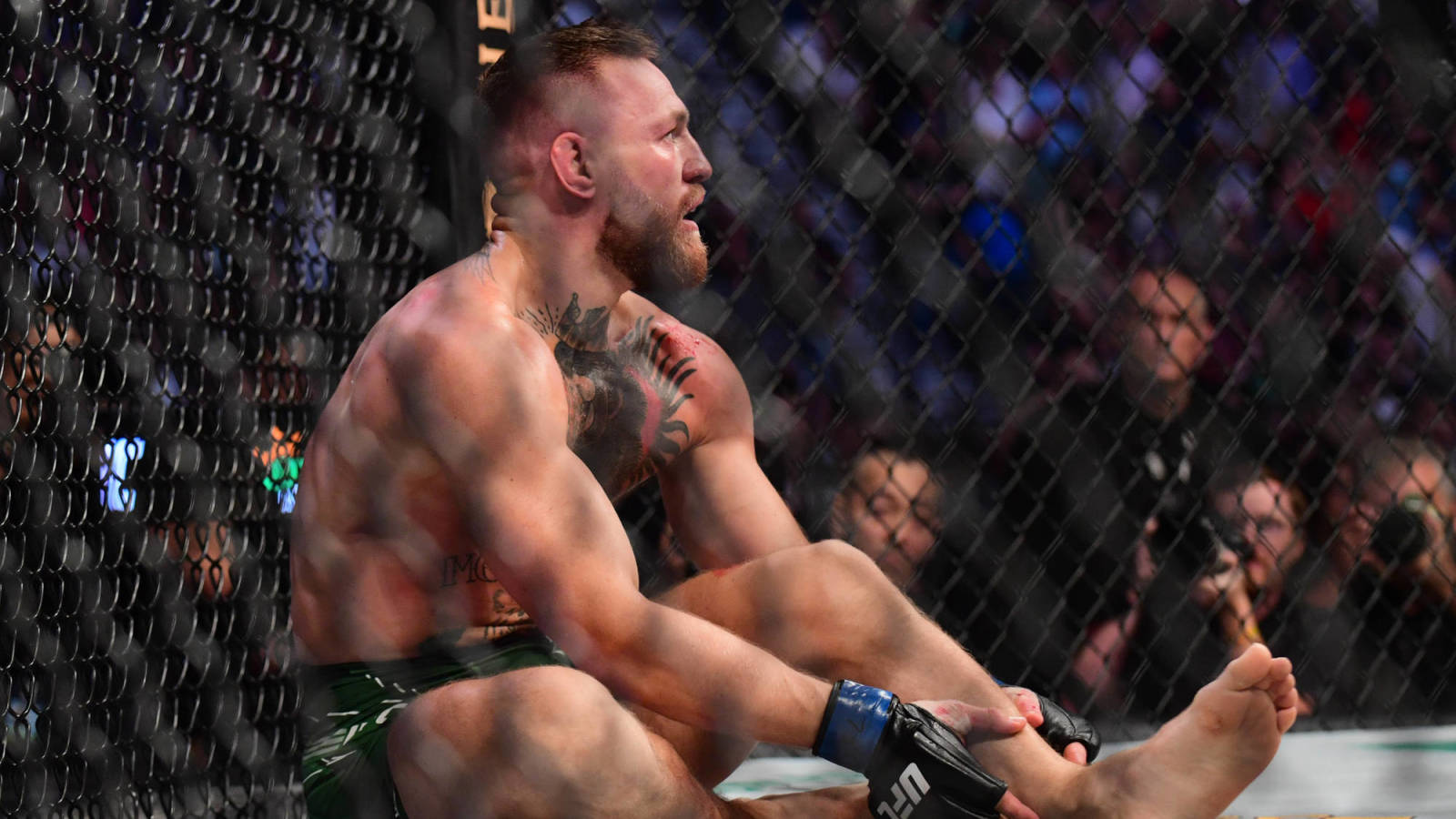 McGregor's team announced that his surgery was successful and that the Irish fighter plans to get back in the UFC octagon as soon as possible.
McGregor likely to fight Poirier again
Poirier hit McGregor with a combination near the end of the first round of the UFC 264 main event. As McGregor attempted to plant his left foot, his leg buckled, and he fell. After the round ended, replays showed that McGregor's lower leg bent in an unnatural way during the sequence.
With McGregor clearly unable to continue, referee Herb Dean stopped the fight. Poirier officially won the bout by TKO via doctor's stoppage.
Poirier will likely next fight lightweight champion Charles Oliveira for the belt. But UFC president Dana White says that McGregor deserves another shot at Poirier once he's healthy.
"When Conor is healed and ready to go, we'll do the rematch, I guess," White said after the fight. "It wasn't like he was up against the cage with Dustin unloading punches on him. If his ankle doesn't break, I think we get to the end of the round."
Poirier expressed his belief that he won the fight, but was disappointed with the ending. "I need to digest it all because, right now, it kind of feels weird," Poirier said. "It's not a good feeling."
McGregor took to Twitter after his surgery to reassure fans that the procedure went well.
Just out of the surgery room guys! Surgery went excellent! Feeling tremendous! 6 weeks on crutch and we build back! Let's go! God bless 🙏

— Conor McGregor (@TheNotoriousMMA) July 12, 2021
"Just out of the surgery room guys," McGregor wrote. "Surgery went excellent! Feeling tremendous! Six weeks on crutch and we build back! Let's go! God bless."
Nick Diaz to fight Robbie Lawler in Las Vegas
Nick Diaz will make his UFC return on Sept. 25 at UFC 266 when he fights Robbie Lawler in a non-title fight.
The 37-year-old Diaz (26-9) hasn't fought since 2015 when Anderson Silva defeated him by unanimous decision. Officials overturned that result when Silva tested positive for performance-enhancing drugs, while Diaz tested positive for marijuana. Diaz had also lost his previous two fights.
The Nevada State Athletic Commission suspended Diaz for five years, as it was his third marijuana-related offense. Last week, the NSAC voted to no longer punish combat sports athletes for marijuana offenses.
Diaz previously fought Lawler (28-15) at UFC 47 in 2004; he knocked Lawler out in the second round of that bout.
Tuivasa finishes Greg Hardy early in first round
Tai Tuivasa took just 67 seconds to score a knockout victory over former NFL star Greg Hardy in their heavyweight fight at UFC 264. Hardy appeared to rock Tuivasa early, but the Australian recovered and counterpunched, putting Hardy on the mat. He then followed up with several blows on the ground to finish the fight.
Tuivasa has won three straight fights, while Hardy is now 4-4 in his UFC career.